Russia Monitor is a review of the most important events related to Russian internal and external security, as well as its foreign policies.
Date: 27 July 2022 Author: Grzegorz Kuczyński
Moscow Again Plays Transnistria Card
Moldova has refrained from outright condemnation of the Russian invasion of Ukraine, with its pro-Western government trying not to tease Kremlin officials. This, however, is unlikely to prevent belligerent Russian behavior. An array of provocations in Moldova's breakaway region of Transnistria was the first warning and both Ukraine and Moldova were accused of them. Now pro-Russian separatists say they want to join Russia, which is a tough nut to crack for the authorities in Chisinau. What it seems is that playing a neutral card, instead of backing Ukraine and filing for NATO membership, is a big mistake as the authorities in Moldova see a drop in popularity ratings. What might be behind Moldova's policy is its full reliance on Russian gas and scarce military capabilities.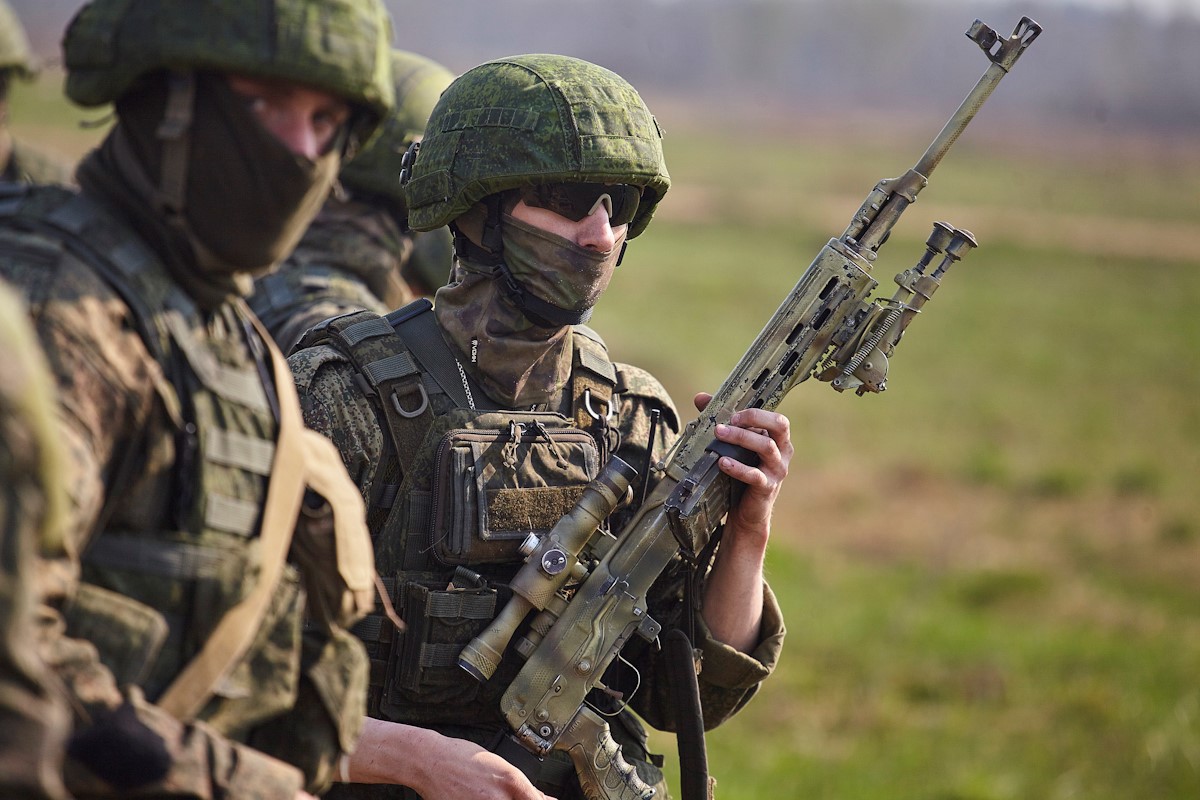 SOURCE: mil.ru
Transnistria's so-called Foreign Minister Vitaly Ignatiev on July 22 said that the unrecognized republic was continuing its course towards independence with the eventual accession to Russia. This was welcomed in Moscow. Dmitry Belik, a member of the State Duma Committee on International Affairs, said that the will of the self-proclaimed Republic of Transnistria to join Russia should be taken seriously. Leader of the unrecognized Transnistrian republic Vadim Krasnoselsky has extended special security measures in connection with the threat of terror attacks, in force since April 25, until August 5. On July 21, Alexey Polishchuk, director of the Russian Foreign Ministry's Second CIS Department, told the Moldovan government that a conflict could possibly break out in the statelet if they resumed an economic blockade of Transnistria. The timing for his statement was unknown and did not coincide with any move of the Moldovan government. It must be Moscow that is playing the Transnistria card again; the region, which is home to 2,000 Russian personnel, does not pose any threat to Ukraine. The Transnistria "army" is nothing spectacular, either, but has some potential to destabilize Moldova and its modest military capabilities. Moscow is sending warning signals, seeking to prevent Chisinau from supporting Ukraine or following a pro-NATO course. It is a bluff but for the Russian military presence in the region. To add Tranistria, Russia would first have to occupy and then annex the Odessa region. It is yet a hypothetical scenario for now. So the whole Transnistria thing is more a game rather than a threat.
Support Us
If content prepared by Warsaw Institute team is useful for you, please support our actions. Donations from private persons are necessary for the continuation of our mission.
All texts published by the Warsaw Institute Foundation may be disseminated on the condition that their origin is credited. Images may not be used without permission.