Russia Monitor is a review of the most important events related to Russian internal and external security, as well as its foreign policies.
Moldova Presidential Election: Russia Helps Dodon
Pro-Western opposition leader Maia Sandu secured a surprise lead against Moldova's current president Igor Dodon. The Kremlin-endorsed incumbent leader eventually came second. A second round is set to take place in two weeks. The country's former prime minister is likely to win the ballot, but Russia will do everything to keep Dodon in office.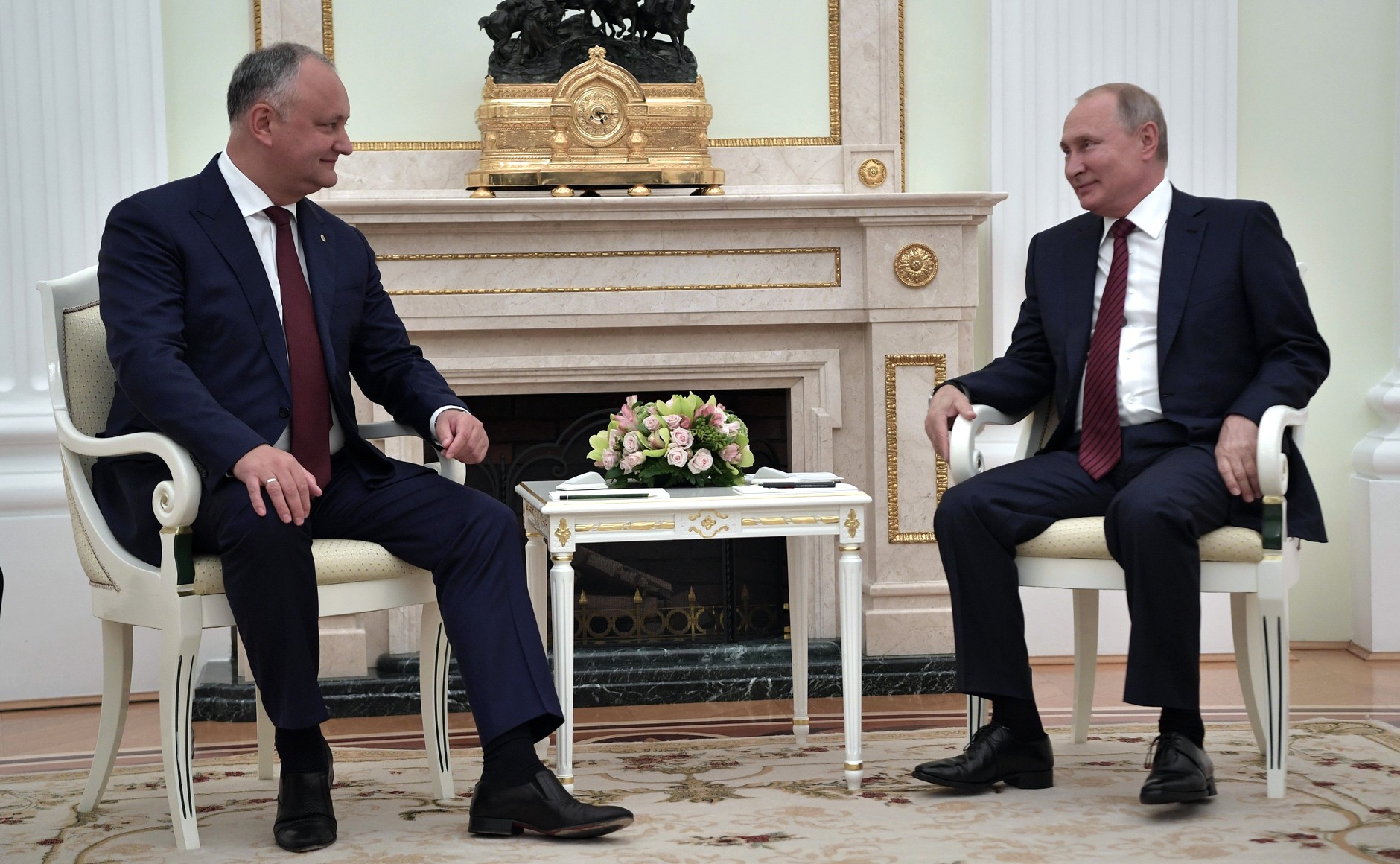 SOURCE: KREMLIN.RU
After counting over 80 percent of all ballots, Dodon took a lead with 35 percent support while Sandu had 31 percent of votes. However, things changed after adding overseas voters. Sandu had 36.1 percent, while Dodon had 32.66 percent support after the commission counted 99.8 percent of ballots. The incumbent president has close links to Russia and his socialist party is now in power in Moldova. Earlier, the Socialist Party had gotten rid of Maia Sandu, a move to break off the coalition with the country's pro-Western bloc. Dodon seeks to forge a deeper strategic partnership with Russia and more profound ties with the Eurasian Economic Union. While Russia is throwing almost open support to Dodon, Moldova's socialists and Moscow officials accused Sandu of acting on behalf of Western countries. Russia's top diplomat Sergey Lavrov has blamed the United States for its alleged efforts to "impose full control of Moldova," and Sergey Naryshkin, the head of Russia's intelligence agency SVR, accused the country of plotting a color revolution in Moldova. Also, there was evidence of Russian meddling in the presidential campaign. A journalistic investigation found that political advisers close to Kremlin are working for pro-Russian President Igor Dodon in his re-election campaign while the Moldovan leader was in fact a Kremlin puppet. Social unrest is yet another factor targeting Dodon. The vast majority of Moldovans believe that their country is going in the wrong direction. The incumbent president and government come under fire for fighting an ineffective battle against the coronavirus pandemic, the country's ubiquitous corruption, and the high unemployment rate that forces people to find a job abroad. Sandu points to Dodon's pro-Russian stance while reminding its compatriots that the incumbent leader never visited Ukraine and Romania – Moldova's two neighbors – during his first term in office. Moscow sees both as its enemies. The second round is poised to bring even more cases of electoral fraud. For instance, large groups of Moldovan passport holders might be brought to cast their votes from the breakaway region of Transnistria. They practically all vote for pro-Russian candidates. Another thing is how credibly the numerous diaspora of Moldovan economic migrants in Russia might cast their ballots. The country's opposition is fearful of repeating the 2016 scenario when both Dodon and Sandu entered the second round of the vote, with the former winning in the tight race albeit amid violations in the electoral process.
Support Us
If content prepared by Warsaw Institute team is useful for you, please support our actions. Donations from private persons are necessary for the continuation of our mission.
All texts published by the Warsaw Institute Foundation may be disseminated on the condition that their origin is credited. Images may not be used without permission.