Russia Monitor is a review of the most important events related to Russian internal and external security, as well as its foreign policies.
Date: 22 December 2022 Author: Grzegorz Kuczyński
Moldova Is Becoming Independent of Russian Gas Flows
Moldova has imported natural gas from new directions, for the first time obtaining volumes pumped from elsewhere than Russian state-run gas firm Gazprom. The pro-Western government in Chisinau is seeking to diversify its energy resources and accumulate supplies against the background of Gazprom's policy that consists in using gas as a tool of blackmail.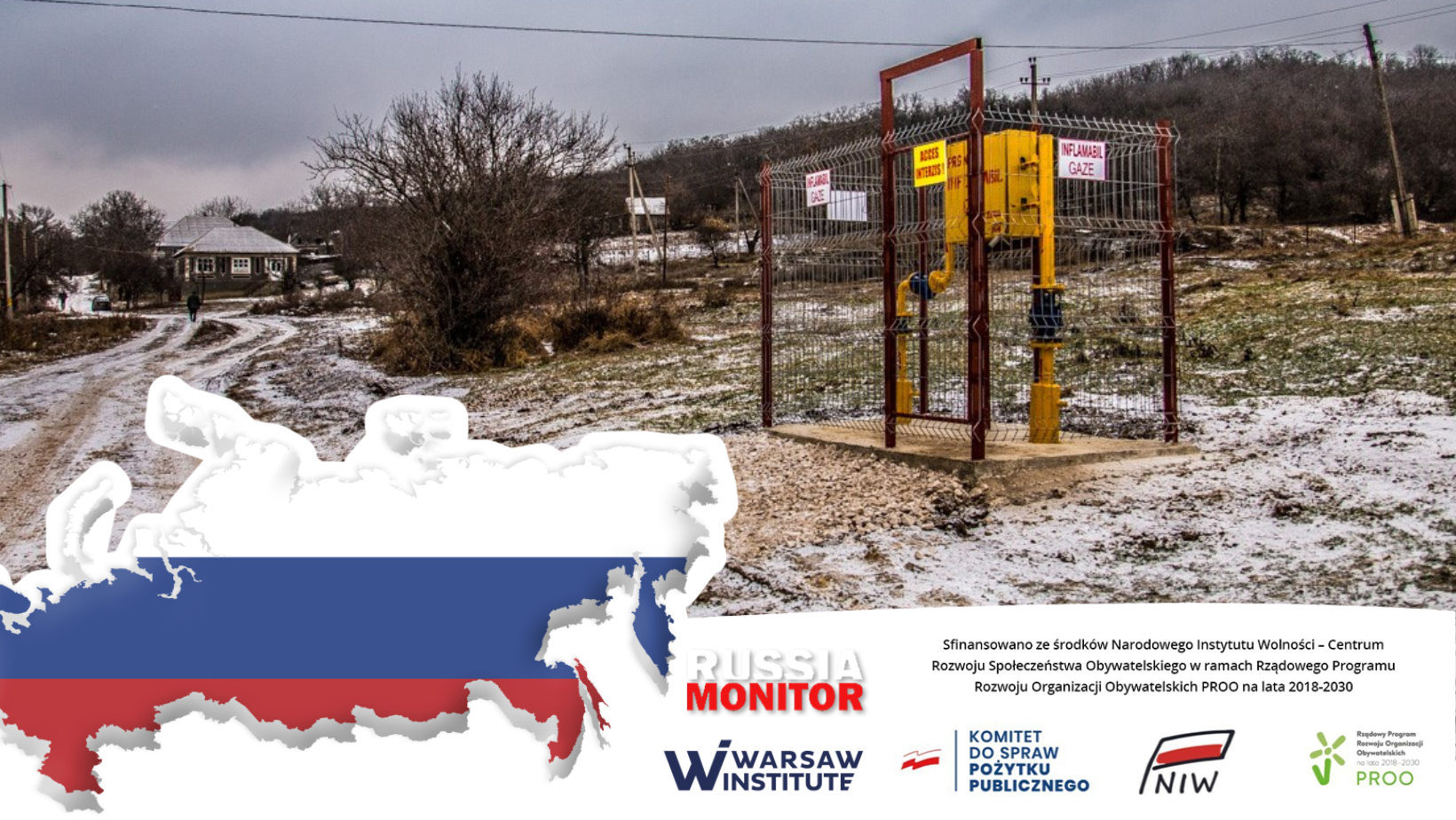 SOURCE: MOLDOVAGAZ HTTPS://WWW.MOLDOVAGAZ.MD/ROM/CENTRUL-DE-PRESA/GALERIE-FOTO?SLUG=GALERIE-FOTO
Moldova plans to sue Russia's Gazprom for failing to fulfill its obligations under a contract to supply gas. Moldova's Deputy Prime Minister Andrei Spinu accuses Gazprom of abrupt gas supply cuts and a steep surge in gas prices after the onset of war in Ukraine that forced Moldova to buy gas and energy on the international market. Russia's Gazprom cut natural gas supplies to Moldova in October by around 30 percent, prompting a new wave of cuts in December. In late November, the Russian gas giant withdrew a threat to reduce gas supplies to Moldova but said it reserved the right to lower or halt flows in the future if Moldova failed to make agreed payments. Moldova's survival of this winter without Russian gas would result from investments undertaken by the state-owned company Energocom in increasing the storage reserves of the raw material and its purchases outside the country. Moldova has stored the biggest gas reserves in the country's thirty-year history, according to Deputy Prime Minister Andrei Spinu. The volume should be sufficient to satisfy the country's gas needs for two months provided that Gazprom completely cut off its flows. Moldova, which is one of Europe's poorest countries, is heavily dependent on Russian gas flows and has seen a sharp rise in its prices since the Russian invasion of Ukraine. After Russia invaded Ukraine, Moldova started importing natural gas from international markets, mainly from Romania. Romania has started transporting natural gas to Moldova, which is struggling to meet energy demand amid Russia's war against Ukraine. Gas began arriving in early December through a pipeline connecting Iasi in eastern Romania with the Moldovan border town of Ungheni. Back then, the Greece-Bulgaria natural gas interconnector, IGB, began transporting gas to Moldova. IGB is linked to another pipeline, part of the Southern Gas Corridor that carries Azeri gas to Europe. It brings Bulgaria to gas flows via Turkey and Greece to Italy. Once cut off from Russian gas since April, Bulgaria has claimed its flows via the interconnected. Now the capacity of the interconnector is not yet being fully used. After gas supplies began flowing to Moldova, its capacity is 80 percent used. The route is used to supply Azeri gas via Turkey. Turkish Foreign Minister Mevlut Cavusoglu said on December 7 in Istanbul that his country pledged to ensure Moldova's energy security by delivering gas supplies to the Eastern European country. Turkey is committed to deepening its strategic partnership with Moldova amid their historical and cultural ties, according to the chief Turkish diplomat. He added that Turkey endorsed the autonomy of the Turkish-speaking region of Gagauzia while considering it an integral part of Moldova.
Support Us
If content prepared by Warsaw Institute team is useful for you, please support our actions. Donations from private persons are necessary for the continuation of our mission.
All texts published by the Warsaw Institute Foundation may be disseminated on the condition that their origin is credited. Images may not be used without permission.