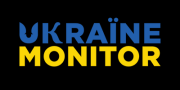 Ukraine Monitor presents the latest news concerning internal and external matters of Ukraine – a unique country where the interests of the East and the West clash almost every day.
Date: 24 February 2023 Author: Grzegorz Kuczyński
Marking One Year of Russia's Full-Scale Invasion of Ukraine
As Russian leader Vladimir Putin gave orders for a military assault on February 24, 2022, Russian troops mounted attacks in multiple cities throughout Ukraine. The idea was to seize Kyiv and install a Moscow-loyal puppet government in Ukraine. A Russian blitzkrieg operation actually succeeded in the south where Russian forces advanced from Crimea to capture territory equal to the area of Switzerland. No sooner than in March did they have to withdraw from northern Ukraine while Ukrainian forces made gradual efforts to recapture more swathes of territory. That has been possible through Western military aid to Ukraine.
SOURCE: president.gov.ua
The biggest heroes and Ukrainian troops and law enforcement officers. President Volodymyr Zelenskyy awarded medals to members of his country's military at a ceremony in Kyiv on the anniversary of Russia's invasion. "Whether Ukraine will survive is in your hands," the president told soldiers. Around 100,000 Ukrainian soldiers have been killed or injured in the war in Ukraine, according to estimates. But Russia lost twice as many people. The first year of the Russian invasion of Ukraine has entered multiple stages so far, the first one covering the period from February to May 2022. Russia withdrew more forces from northern Ukraine and seized part of Kharkiv province in the east while not advancing much in Donbas. Russian invaders occupied most of the southern Ukrainian province of Kherson and parts of Donetsk province, including the city of Mariupol. The second phase of the Russian invasion of Ukraine covers the period from May to August 2022. Much of the fighting was concentrated around Donbas, where Russian troops staged an offensive operation. Russian forces had occupied all of Luhansk province, including Severodonetsk, or the epicenter of the bloody battle for Ukraine's eastern Donbas region, and made some territorial gains in Donetsk province. The third phase of war lasted from September to November 2022, with a major Ukrainian counter-offensive as Kyiv got weapons from the West. In September, the Ukrainian counter-offensive liberated almost the entire area of Kharkiv and part of Donbas from Russian forces. In November, Ukraine recaptured the city of Kherson, on the western bank of the Dnieper River. The fourth phase of war began last November. Although Russia staged an offensive campaign in Luhansk and around Bakhmut in February, the front line has stalled for months now. That is now about positional warfare––perhaps until Ukraine mounts a new offensive operation.
Support Us
If content prepared by Warsaw Institute team is useful for you, please support our actions. Donations from private persons are necessary for the continuation of our mission.
All texts published by the Warsaw Institute Foundation may be disseminated on the condition that their origin is credited. Images may not be used without permission.