Russia Monitor is a review of the most important events related to Russian internal and external security, as well as its foreign policies.
Date: 29 July 2022 Author: Grzegorz Kuczyński
Lavrov Visit To Africa As An Effort To Blame Western Countries
Russian Foreign Ministry Sergey Lavrov went on an African tour that includes Egypt, Congo, Uganda, and Ethiopia, aimed at courting these countries to get more friends and convincing them that Russia was not responsible for the food crisis.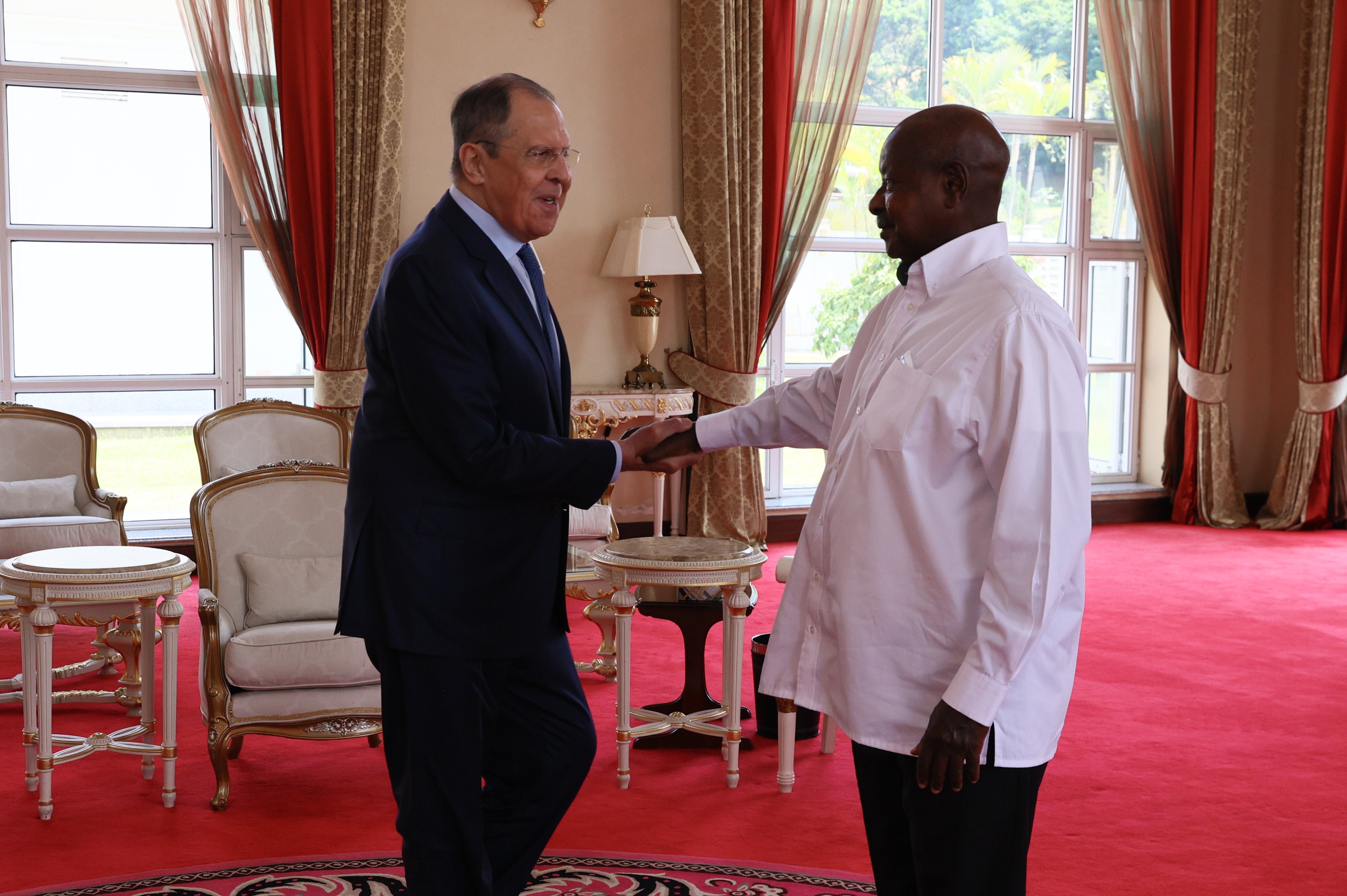 SOURCE:mid.ru
Lavrov was in the Republic of Congo on July 25, the second day of his tour, to meet with the leadership of the central African nation. His first leg of the African trip was in Cairo, Egypt. In Egypt, Lavrov met with Arab League leadership, seeking the support of the group's 22-member states and accusing the West of ignoring his country's security concerns. He is expected to do the same when he visits African Union headquarters in Addis Ababa. Russia's top diplomat reassured Egyptian leaders that their orders for Russian grain would be met. Russia said it played no role in the food crisis, and in an article posted on the Russian Foreign Ministry's website ahead of the trip, Lavrov rejected Western claims that Moscow is to blame for the growing global food crisis, dismissing them as "another attempt to shift the blame to others." Moscow has denied responsibility for the food crisis, blaming Western sanctions for slowing its own food and fertilizer exports and Ukraine for allegedly mining the approaches to its Black Sea ports. Lavrov flew to Africa shortly after his country had reached a deal with Ukraine, aimed at allowing grain exports. But for the grain agreement, his African tour would be simply pointless. Lavrov used the Cairo speech to press the Kremlin's narrative that the West pushed Russia to invade Ukraine and accused the West of ignoring Moscow's security concerns stemming from NATO's expansion eastward. The chief Russian diplomat flew to Africa to open new cooperation tracks. Almost half of Africa's imports of military equipment come from Russia. The number of African countries buying weapons from Russia has grown to 21 from 16 in a couple of years. A handful of countries, including Libya, Sudan, the Central African Republic, and Mali, also use Russian-supplied mercenaries.
Support Us
If content prepared by Warsaw Institute team is useful for you, please support our actions. Donations from private persons are necessary for the continuation of our mission.
All texts published by the Warsaw Institute Foundation may be disseminated on the condition that their origin is credited. Images may not be used without permission.