Kremlin Denies Trump Tweet on Pulling Russian Troops out of Venezuela
A failed attempt to topple the Maduro regime in late April and early May brought Venezuela to a standstill. The Venezuelan opposition is too weak to take power in the country with no support from its allies, with the United States at the forefront. Russia has consequently backed the Chavist regime yet time does not seem to play on Maduro's favor. The government in Caracas is becoming weaker and weaker due to U.S. harsh economic restrictions, Moscow's own problems and intensifying international condemnation for what Maduro has done. Two rounds of explanatory talks have been hosted by Norway, both of which yet remained fruitless. But what was a concession made by Maduro was the fact that such negotiations could actually take place. And Washington has recently informed about Moscow's plan to reduce its military presence on Venezuelan soil, with the Kremlin having dismissed such allegations.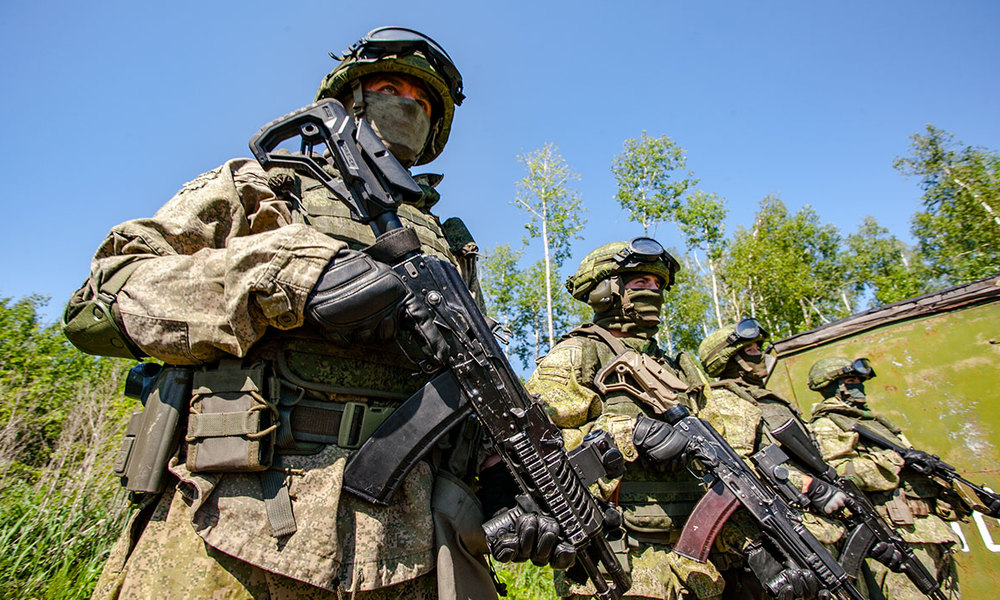 SOURCE: ENG.MIL.RU
On June 4, Russia has denied Donald Trump's claim that Moscow is reducing the number of its servicemen in Venezuela. Trump tweeted a day before that Russia had informed him about removing most of its troops from the country. Moscow declined having contacted Trump about military activity in Venezuela. Kremlin spokesman Dmitry Peskov told journalists that in Venezuela "there are specialists who service hardware that has been previously delivered and that process is going according to plan." A group of 100 Russian troops, led by chief of staff of the ground forces Vasily Tonkoshkurov, arrived in Venezuela in late March this year. The Kremlin said that military experts were deployed to Venezuela to provide servicing for armaments supply contracts. For their part, Caracas claimed that a group of military specialists is in Venezuela as part of Russian–Venezuelan military and technological cooperation agreements and contracts. Russia's military presence in Venezuela caused a stir in the United States, with President Donald Trump, National Security Advisor John Bolton and Secretary of State Mike Pompeo warning Russia over potential consequences of this step.
Support Us
If content prepared by Warsaw Institute team is useful for you, please support our actions. Donations from private persons are necessary for the continuation of our mission.
Moscow suggested that Trump's tweet on the alleged pullout of Russian servicemen from Venezuela derives from an article by Wall Street Journal. But the American daily did not mention military experts who landed in Caracas in late March, triggering off Washington's sharp reaction, but Russian specialists, hundreds of whom had been deployed to Venezuela many years before. Citing an unnamed source close to the Russian Defense Ministry, the Wall Street Journal reported that Moscow had made a decision to withdraw from Venezuela its key defense advisors, all of whom were a staff of Russian state defense contractor Rostec. Russian military experts remain committed to training Venezuelan servicemen and providing advice on armaments contracts. Russian Ambassador to Venezuela Vladimir Zaemsky denied the Wall Street Journal report as false.
All texts published by the Warsaw Institute Foundation may be disseminated on the condition that their origin is credited. Images may not be used without permission.