Kongres 590: made in Poland – building a brand
On November 15-16 2018, Warsaw Institute participated in the Kongres 590, which took place in Jasionka near Rzeszów. The event, with international significance, one of the most important in the field of economics in Poland, was organized as a two-day meeting. A great opportunity for business, science and state representatives, for an exchange of views and experiences of decision-makers, entrepreneurs, researchers and experts.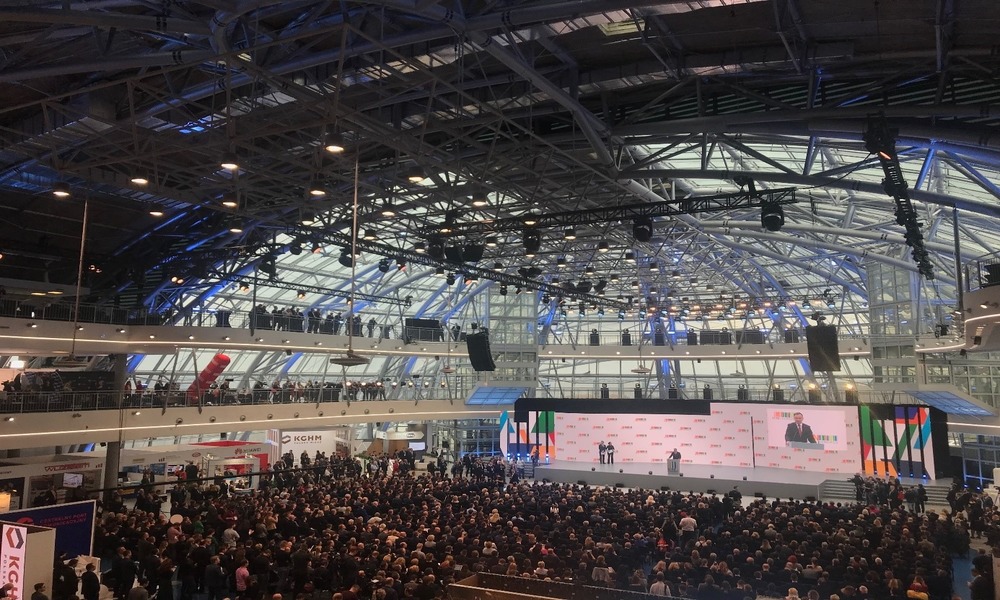 SOURCE: WARSAW INSTITUTE
This year's, already third edition of the Kongres 590, with the patronage of the President of Poland, hosted the Prime Minister, Polish government ministers, senators and deputies, scientists, experts or entrepreneurs, also specially invited guests from abroad. There were 6,000 participants registered for the event. Two program days of the 590 Congress were divided into nine thematic blocks devoted to: economy and economics, investments, business and entrepreneurship, new technologies, trade and export, energy and environment, tax system and society.
Warsaw Institute was, once again, the substantive partner of the Kongres 590, while the quarterly "The Warsaw Institute Review" became media partner. Its deputy editor-in-chief of Dr. Rafał Zgorzelski, moderated the panel "Value of the brand "made in Poland" in the world". The panel was held during the first day of the 590 Congress, with presence of: Lidia Marcinkowska, General Director of Communications (KGHM Polska Miedź SA), Piotr Serafin, General Director (Krajowy Ośrodek Wsparcia Rolnictwa), Maciej Golubiewski, Consul General of the Republic of Poland in New York (special guest of KGHM), Piotr Kuba, Member of the Management Board for investment (PFR Towarzystwo Funduszy Inwestycyjnych SA) and Robert Lubański (Member of the Board of the Polish National Foundation). The debate devoted to the most effective tools, key directions of promotion, opportunities and benefits and institutional support for the construction of the "Poland" brand in the world, enjoyed great interest of the listeners.
In addition, Warsaw Institute exhibited interactive stand in the media aisle of Kongres 590. promoting foundation's analytical programs, where the latest and archival issues of The Warsaw Institute Review and other promotional materials could be received. Also the participants were let to obtain basic information about the current activities and initiatives taken by the foundation , both in Poland and abroad.
The program was co-financed from the funds of the Civic Initiatives Fund Program 2018.