Russia Monitor is a review of the most important events related to Russian internal and external security, as well as its foreign policies.
Kadyrov's Hitmen
A Chechen asylum seeker was shot dead outside the Austrian capital whilst Georgian secret services have foiled a plot to kill a journalist. These seemingly look like two different stories yet have much more in common: they involve hitmen that kill either for the Chechen strongman Ramzan Kadyrov or the Kremlin. Sometimes Russian special services get involved in assassinations, sometimes these are hired guns.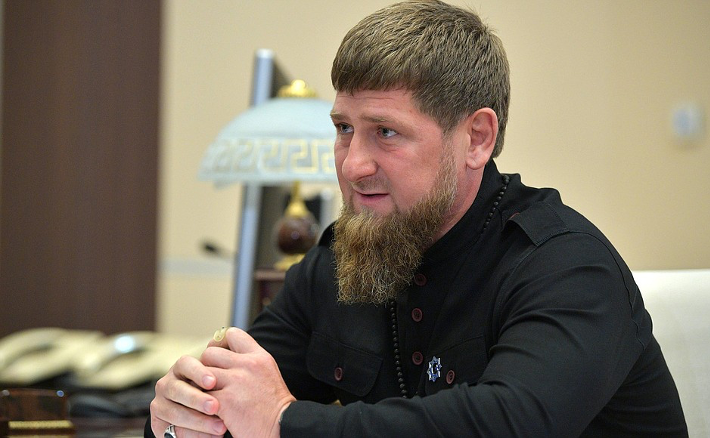 SOURCE: KREMLIN.RU
A man who was assassinated close to the Austrian capital, Vienna, on July 4 was Mamikhan Umarov, known as Anzor Umarov or Anzor of Vienna, a former Chechen separatist and a critic of Chechen leader Ramzan Kadyrov. Umarov fled to Austria in 2005 where he lived under the name of Martin Beck. In 2007, he was granted refugee status. According to him, he left Chechnya as he feared that the authorities could start to look for new victims. In the past, he served as a police officer in Chechnya. Umarov also called himself a former member of the security services of the separatist Republic of Ichkeria. He was killed by two other Chechen immigrants, a proof that the Europe-based Chechen diaspora is infiltrated by Kadyrov and his people. Shortly before the Vienna killing, Georgian secret services had thwarted a plot to assassinate a journalist who had made an verbal attack on Vladimir Putin on live television last year. Kadyrov often uses people in the Chechen diaspora in Europe to assassinate his enemies. Some estimates put the number of Chechens living in the European Union at over 100,000. The Russian authorities may have used the flow of Chechen refugees in the past decade as a vehicle for planting their operatives across Europe. Over the years, Kadyrov developed a tool for controlling the Chechen diaspora by using criminal rings and blackmailing their relatives in Chechnya. Today, the Kremlin has a slew of its agents amongst Chechen diaspora members in Austria, France, Belgium, and Germany.
Support Us
If content prepared by Warsaw Institute team is useful for you, please support our actions. Donations from private persons are necessary for the continuation of our mission.
All texts published by the Warsaw Institute Foundation may be disseminated on the condition that their origin is credited. Images may not be used without permission.