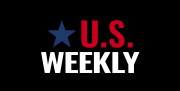 U.S. WEEKLY offers an in-depth analysis of various geopolitical processes that have direct effect on US' domestic and foreign policies. This particular analytical column is possible thanks to the cooperation with polish media abroad: Dziennik Związkowy – Polish Daily News, Polishexpress of United Kingdom and WIrlandii.pl of Ireland
Hamas Attack on Israel: A Turning Point for U.S. Middle East Policy

The early morning of October 7, 2023 (IST) brought an unexpected heavy terroristic strike targeted directly one of the main U.S. allies. A wide-ranging attack on Israel from the Palestinian Islamic Resistance Movement (better known by its acronym, Hamas) site marks a new chapter of the Israeli-Palestinian conflict, which may escalate destabilizing the fragile peace in the Middle East.
SOURCE: nesp.princeton.edu/
On October 7, 2023, the Islamic Resistance Movement (known as Hamas) launched a multifaceted surprise attack on Israel, killing more than 1,400 civilians and injuring at least 3,400 others. More than 75 of the confirmed dead are foreign nationals, including 22 from the United States, 17 from Britain, 18 from Thailand, 10 from Nepal, 10 from France, 7 from Argentina, and many others. Among others, 150 hostages are being held in Gaza by Hamas and Palestinian Islamic Jihad, including an unconfirmed number of Americans. As U.S. President Joe Biden indicates, 7/10 brought the "[w]orst massacre of Jewish people since the Holocaust,". Hamas terroristic operation currently ranks as the third-deadliest terrorist attack of all time, exceeded only by Islamic State massacres and the 9/11 attacks. The Palestinian terror's shock, scale and trauma put 10/7 for Jews in the same place as 9/11 for Americans.

The attack tactically abolished Israel's long-held qualitative edge status. For a long time, Israel possessed military superiority over the surrounding enemies in the Middle East, which was highly visible in the previous conflicts. Immediately after the launch of Islamic terror, Israeli Prime Minister Benjamin Netanyahu announced a declaration of war – first time since 1973 – against Hamas and a national state of emergency.

The coordinated Hamas attack reverberated throughout the United States -Israel's closest ally- polarising already divided society. Arab Center Washington DC indicates that the American position has passed through three phases in less than ten days after a main Hamas act of terrorism. As a first phase, Washington and its Western allies suffered deep shock and disorientation due to intelligence failure to detect and prevent Hamas's operation. Subsequently, U.S focused on shoring up Israel sending U.S. aircraft carrier, its strike group and three Marine warships to the eastern Mediterranean. In the third phase, Biden administration focused on precluding the expansion of the tension beyond Gaza, trying to prevent a scenario of a full-scale proliferation of the conflict in the region.

The primary example of Biden's action was the presidential visit to Israel on Wednesday, October 18. During his mission, Joe Biden vowed to show the world that the U.S. stands in solidarity with Israelis. He indicates that Israeli people "[c]an't look at what has happened here … and not scream out for justice,". The president also cautioned, "While you feel that rage, don't be consumed by it," indicated that "After 9/11, we were enraged in the United States. And while we sought justice and got justice, we also made mistakes". Meanwhile, American domestic left movements demanding a cessation of hostilities in Gaza became increasingly visible. The latest instalment of their activism was the storming of the U.S. Capitol by more than 300 demonstrators.

Analysing the ongoing Palestinian-Israeli crisis at the end of October, Hamas might have been seen as a primary winner. The terrorist group succeeded in dividing the negotiations talks within the framework of the Abrahamic Accords, between Saudi Arabia and Israel in particular. At the same time, the crisis is strengthening Iran's position – Teheran indirectly insinuating ongoing terror- which illustrates the failure of the latest detente between Washington and Tehran.

Szymon Polewka is a student of international relations at the Jagiellonian University in Kraków, specializing in the history of international relations, the Eurasian region, DACHL countries, intercultural relations, and the energy sector. He is currently on a scholarship at the University of Bremen. He has gained experience organizing the 2020 Economic Forum in Karpacz and numerous youth and student associations, such as AIESEC or Koło Naukowe Wyzwań Zielonego Ładu.

Sources:
1. Aamer Madhani And Colleen Long, President Biden wraps up his visit to wartime Israel with a warning against being 'consumed' by rage, Associated Press, Oct 19, 2023 https://apnews.com/article/joe-biden-israel-hamas-gaza-palestinians-a85cb682fdc61b80285cf4ab354354ce
2. Cleary Waldo, Gabriel Epstein, Sydney Hilbush and Aaron Y. Zelin, International Reactions to the Hamas Attack on Israel, The Washington Institute for Near East Policy, Oct 11, 2023 https://www.washingtoninstitute.org/policy-analysis/international-reactions-hamas-attack-israel
3. Khalil E. Jahshan, The War on Gaza: Deterrence or Inching toward Direct US Involvement?, Arab Center Washington DC, Oct 17, 2023
https://arabcenterdc.org/resource/the-war-on-gaza-deterrence-or-inching-toward-direct-us-involvement/
4. More than 300 are arrested in a Capitol Hill protest urging a cease-fire in the Israel-Hamas war, Oct 19, 2023
https://apnews.com/article/israel-hamas-capitol-hill-congress-protest-arrests-1ac89687ebcd0600217a45aec70a9cff
5. Robert Satloff, Dennis Ross, Michael Singh and Patrick Clawson, Hamas Attacks: A Turning Point for U.S. Policy, The Washington Institute for Near East Policy, Oct 13, 2023 https://www.washingtoninstitute.org/policy-analysis/hamas-attacks-turning-point-us-policy-statement-washington-institute-experts
6. Tara Copp And Lolita C. Baldor, More US ships head toward Israel and 2,000 troops are on heightened alert. A look at US assistance, Associated Press, Oct 18, 2023 https://apnews.com/article/united-states-israel-military-aid-2211b0c7bc27e13175d179a53fde3ac5
Support Us
If content prepared by Warsaw Institute team is useful for you, please support our actions. Donations from private persons are necessary for the continuation of our mission.
All texts published by the Warsaw Institute Foundation may be disseminated on the condition that their origin is credited. Images may not be used without permission.