Gazprom's Results Not Affected by LNG Export Figures
The liquefied gas segment is doing well in Russia, with LNG exports running high since the beginning of the year. This will undoubtedly translate into the financial results of Russia's private-owned firm Novatek that holds the lead in this respect. The state-run gas giant Gazprom seems unlike to record higher results stemming from the growing results in the LNG segment as it does not trade significant LNG volumes abroad. And these figures are almost sure to drop compared to the 2018 level.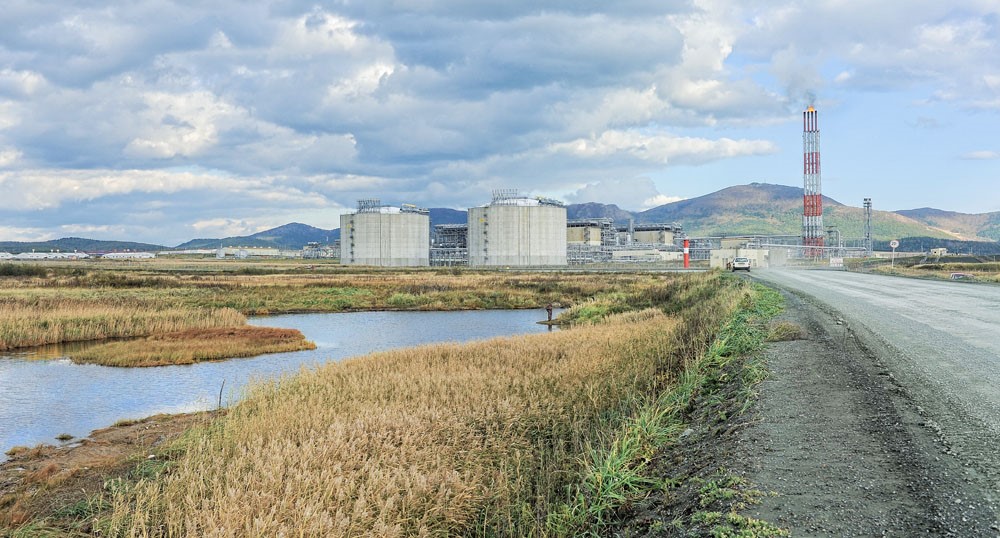 SOURCE: GAZPROM.COM
Over the first seven months of 2019, revenues from Russia's top LNG projects surged 75 percent on the year-to-year basis, with the two plants being in a spotlight: the Novatek-owned Yamal LNG processing plant and Gazprom's Sakhalin Energy facility, data published by the Federal Customs Service (FTS) shows. In the six-month period, from January to July 2019, Gazprom's and Novatek's combined sales revenues totaled $4.961 billion. Russian LNG exports surged 62.1 percent over this period to reach 34.2 billion cubic meters (bcm). In July alone, Russia exported 4.8 bcm of its LNG reserves, worth some $471.8 billion, which was 16.7 percent more than in June.
Support Us
If content prepared by Warsaw Institute team is useful for you, please support our actions. Donations from private persons are necessary for the continuation of our mission.
But a hike in the LNG segment failed to affect Gazprom's overall export data significantly. Over the January–July 2019 period, gas export revenues decreased by 5.3 percent compared to 2018, amounting to $25.74 billion. Shipments of LNG export volumes shrank by 2.5 percent to 126.8 bcm of raw material. Mikhail Malgin, an official at Gazprom's exporting arm Gazprom Export, told earlier its gas exports to Europe would decline in 2019, hitting the 2017 level of above 192 bcm. Gazprom sees its 2019 output to stop at 495.1 bcm. In 2018, Gazprom extracted 497.6 bcm of gas, and its export stood still at 201.9 bcm. A year before, Gazprom's output was 472 bcm, while its export figures were 194.4 bcm. Even if the gas firm succeeds in boosting in the export figures, its financial data do not necessarily need to follow suit. For its part, Gazprom has informed that the 2019 price of gas had dropped compared to 2018, yet still being higher than that in 2017. Russia's Ministry of Economic Development has lowered its forecasts as for an average export price for Russian gas shipments in 2019 from the April level of $249.8 per 1,000 cubic meters to no more than $207. Also, the ministry revised its previous forecasts regarding subsequent years while taking into account a steady decline rate: from $218.7 to $199 in 2020, from $216.5 to $198.3 in 2021, from $211.2 to $191.8 in 2022, from $206.1 to $189.2 in 2023, and from $201.6 to 185.7$ in 2024.
All texts published by the Warsaw Institute Foundation may be disseminated on the condition that their origin is credited. Images may not be used without permission.