Russia Monitor is a review of the most important events related to Russian internal and external security, as well as its foreign policies.
The Failure of Russia's Vaccine Diplomacy
Yet once again Russia has failed to handle some technological constraints of its economy. This time is about the production of the Russian Covid-19 vaccine Sputnik V. So far the country has completed just 8 percent of all orders it had gotten from other countries. Those that purchased the jab earlier received small portions of it as Russia has problems producing its vaccine.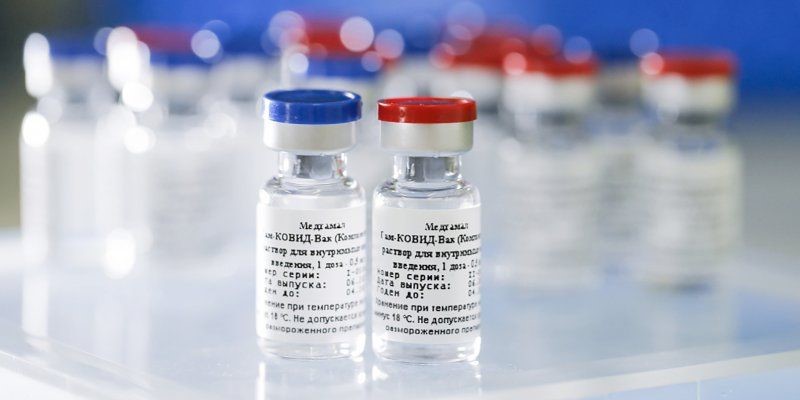 SOURCE: WIKIMEDIA
So far Russia has secured a deal with other states to deliver 205 million doses of Sputnik V, which could be enough to vaccinate some 100 million people around the globe. Russia sells its product at a reasonable price (about $10 for two doses), which is affordable for many poor countries. Pfizer and other Western vaccines are and probably will continue to be more expensive than Sputnik V. The costs of labor and quality production in the West are considerably higher than in Russia, and vaccines are produced by the private sector as opposed to the state project conducted by the Kremlin. Yet Russia sent just 16.3 million doses of its jab, notably to Argentina, Mexico, and Hungary. Others got some slim portions of Sputnik V; for instance, Venezuela, which is a staunch ally of Moscow, received just 2 percent of vaccines it had ordered. Honduras got less than 1 percent (40,000 doses out of 4.2 million) while Sri Lanka even less than 0.5 percent (15,000 out of 13 million). The situation looks better in Uzbekistan that received 10 percent of all orders. In December 2020 Venezuela signed a contract with Russia to acquire enough of the Sputnik V coronavirus vaccine to inoculate 10 million people. The country received to get it all by late March 2021 but instead received just 430,000 doses for 215,000 people. By exporting en its Sputnik V vaccine en masse to countries across the globe, mostly in Latvia America and Asia, Russia hoped to reap some political and financial benefits. However, it was confirmed what was said back in 2020 about Russian plants being unable to produce such quantities. And yet they do not manufacture so many vaccines for the domestic market as many Russians refused to inoculate while state authorities do not offer any incentives, eyeing up to use Sputnik V outside the country. Russia now has seven centers for the production of Sputnik V. There are undoubtedly lots of qualified specialists and modern technical appliances in these centers, but since Soviet times Russia's dispersed mass production has always been plagued by the uneven quality and, especially, quality control. The Kremlin is exerting political and administrative pressure on Sputnik V production centers to produce as much and as quickly as possible to fulfill a list of foreign contracts that grows longer each day. Russia's production capacity of Sputnik V is yet rather low. Hence, Russia is pushing both to sell its vaccines abroad and seal deals with countries to produce Sputnik V. According to the latest reports, Moscow finds it challenging both to rapidly manufacture the jab and comply with its quality standards. Six Russian pharmaceutical companies are producing a total of 40 million doses of jabs each month. But naturally, they cannot stand the pace. In the six first months of 2021, Russia seeks to produce 80 million doses, which is three times less than initially planned.
Support Us
If content prepared by Warsaw Institute team is useful for you, please support our actions. Donations from private persons are necessary for the continuation of our mission.
All texts published by the Warsaw Institute Foundation may be disseminated on the condition that their origin is credited. Images may not be used without permission.