Russia Monitor is a review of the most important events related to Russian internal and external security, as well as its foreign policies.
Date: 30 May 2022 Author: Grzegorz Kuczyński
Ex-Moldovan President Dodon Charged
Igor Dodon, a former president of Moldova, is a Putin ally. The criminal case against him, paired with corruption and treason charges, could shake the already fragile political landscape in Chisinau. Targeting a pro-Russian Moldovan party leader at this time might not be incidental. Efforts to neutralize a domestic threat amid provocations in Moldova's breakaway region of Transnistria could now be the best solution for Moldova's pro-Western authorities.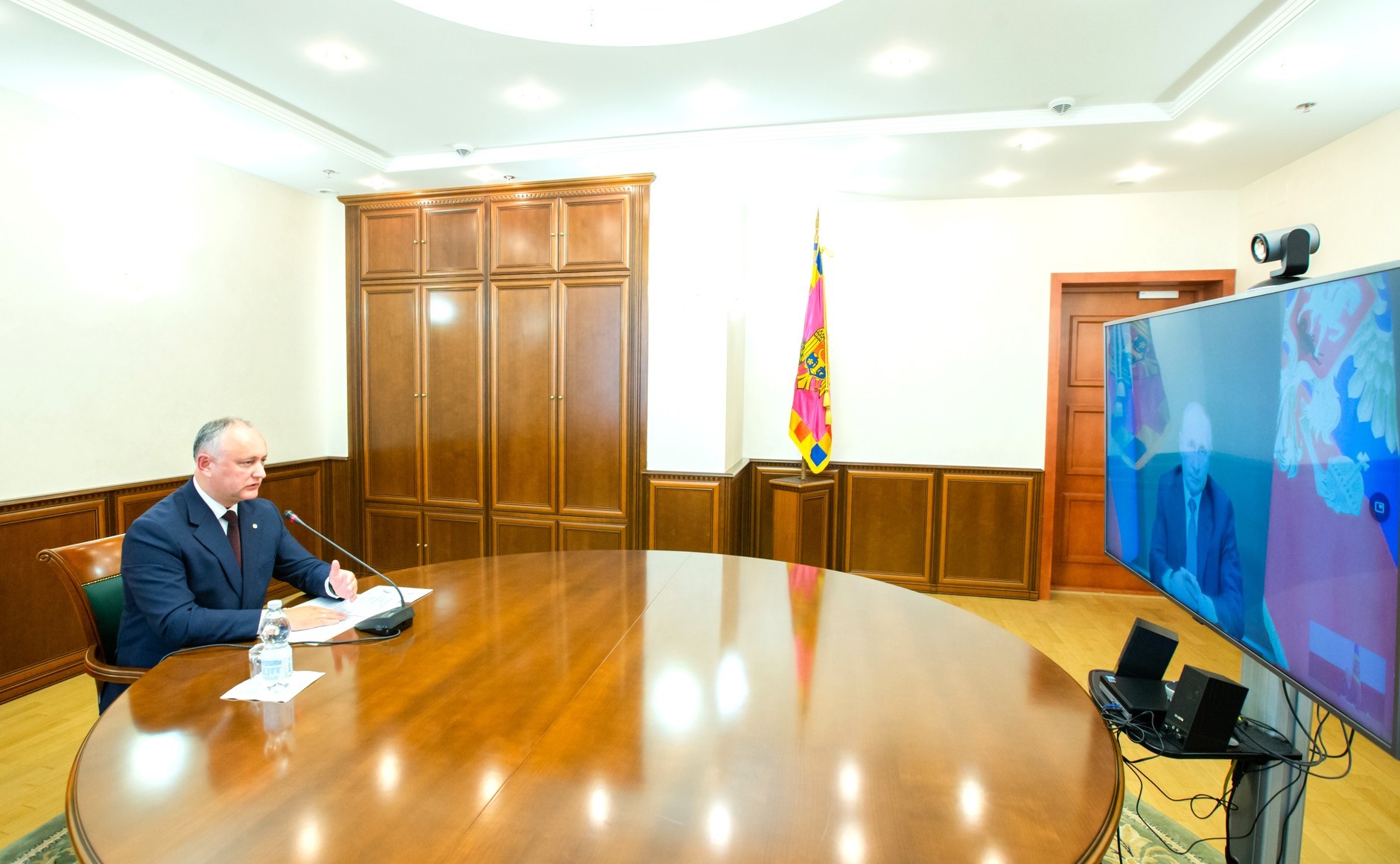 SOURCE:kremlin.ru
The former president of Moldova, Igor Dodon (2016–2020), has been detained for 30 days by Moldovan authorities on corruption charges, the Prosecutor-General's Office said on May 25. Before, he had been placed in house arrest. Dodon was detained in a treason and corruption case. The prosecutor's office wants to place in 30-day custody the person who was identified as the brother-in-law of the former head of state for allegedly swallowing a receipt sought as evidence. In May, the case was reopened after three years. It was an element of the political game between Vlad Plahotniuc, a mighty Moldovan oligarch at that time and the leader of the ruling party, and former president Igor Dodon and his Socialist Party. The criminal case was based on video footage from the June 2019 meeting between Dodon and then-Democratic Party leader Vladimir Plahotniuc. It can be seen that Plahotniuc hands the former president a large black package, which they call a "bag" Dodon refuses to take, asking him to hand it over to an unidentified person. Investigators say it is clear from the conversation that the "bag" contains money intended to fund the Party of Socialists. Still in the hidden camera video, Dodon boasts about his close ties to Vladimir Putin. Yet the case was silenced as Dodon and his Socialist Party then ruled the country. It has been reopened only now. More videos depict Dodon as corrupt and closely tied to Russia. Timing is not incidental, though. Recent weeks have seen Moscow igniting tensions in Transnistria, which is formally part of Moldova. In Moldova, the pro-Russian elite is strong, too. Perhaps Moldova's pro-Western government is seeking to take advantage of the corruption case to neutralize Dodon. Regardless of possible political motivation, there was enough evidence to bring Dodon to trial three years ago. This yet did not happen due to the tremendous influence of the Socialist Party on courts and the prosecutor's office.
Support Us
If content prepared by Warsaw Institute team is useful for you, please support our actions. Donations from private persons are necessary for the continuation of our mission.
All texts published by the Warsaw Institute Foundation may be disseminated on the condition that their origin is credited. Images may not be used without permission.