Double Hit Against Russia: Bulgaria, Novichok and Spies
Two days were enough for Bulgaria to take two steps that are likely to aggravate the crisis that erupted in its ties with Moscow in the wake of a series of spy scandals back in the autumn of 2019. First, the Bulgarian Prosecutor General's Office said that three Russian nationals had attempted to poison a Bulgarian businessman in 2015 and issued international arrest warrants for them. What came only a day later was the Bulgarian Foreign Ministry's statement saying it might expel two Russian diplomats it accused of espionage.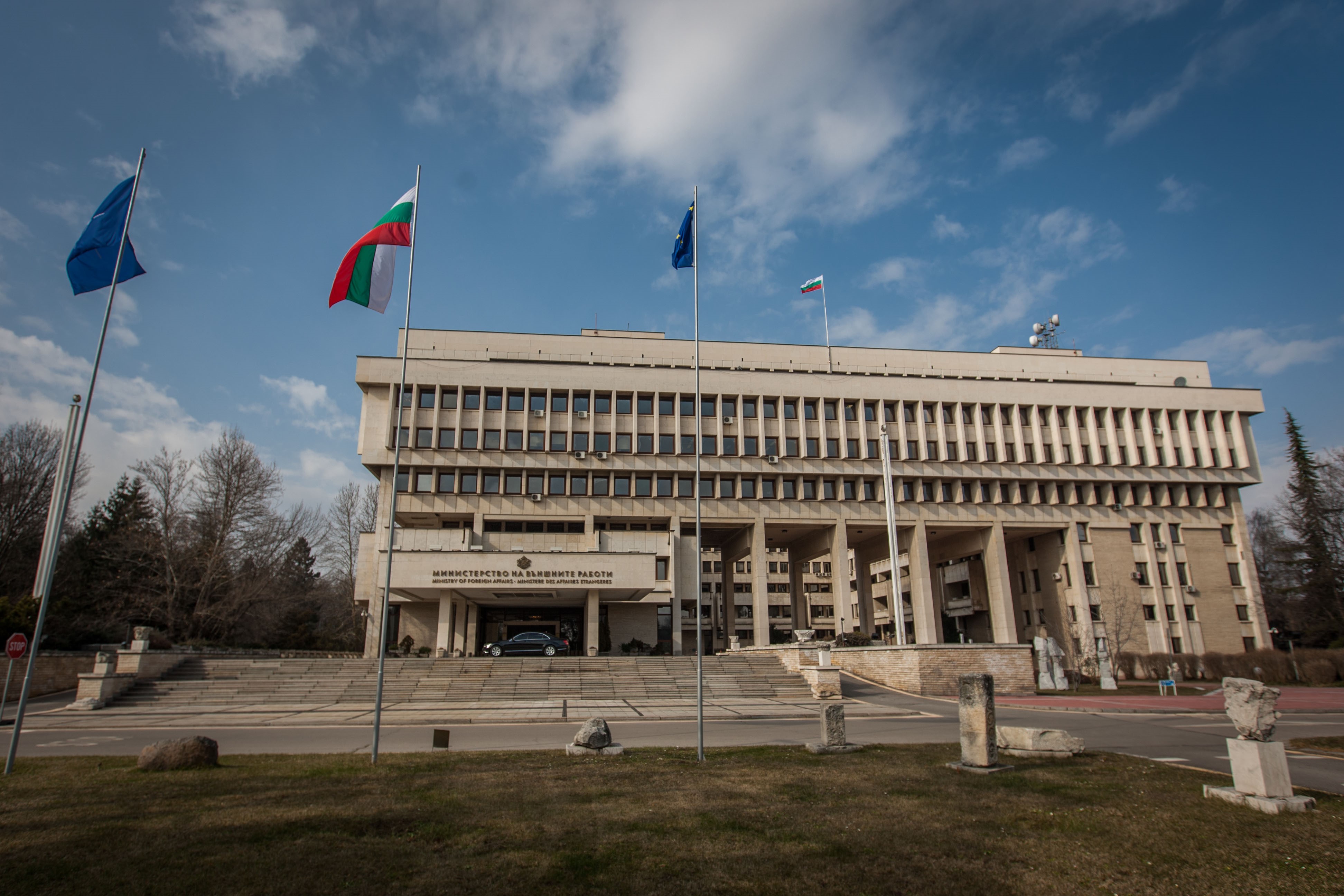 SOURCE: MFA.BG
In the autumn of 2019, Bulgaria ousted another first secretary at the Russian embassy for gathering classified information. Local law enforcement agencies also detained the chairman of the local Russophiles association, accusing him of spying for Russian organizations. Authorities in Sofia also imposed a 10-year ban on the entry into Bulgaria by Leonid Reshetnikov and Konstantin Malofeev, both of whom have for years been involved in espionage and subversive activities not only in Bulgaria but also across the Balkans. Bulgaria will see rising strains in its ties with Russia due to any decisions Sofia has taken lately. What might be assumed is that Moscow's spying activity has gained a greater profile, which prompted Bulgaria to respond sharper than ever. Also, the U.S. position is of more considerable significance, with the Americans having urged the Bulgarian government to hinder Russian influence countrywide. In a TV interview last September, Solomon Passy, foreign minister from 2001 to 2005, said he believed roughly 70 Russian spies were operating in the Russian embassy in Sofia.
Support Us
If content prepared by Warsaw Institute team is useful for you, please support our actions. Donations from private persons are necessary for the continuation of our mission.
On January 23, Bulgarian prosecutors accused three Russian nationals of the attempted murder of Bulgarian arms trader Emilian Gebrev. International arrest warrants have been issued for each of the suspects. Though the detainees' names have not been disclosed to the public, they are said to have worked for the country's GRU military intelligence service. At least one of the men was embroiled in the poisoning of former Russian spy Sergei Skripal in the United Kingdom. The prosecution said in both operations the weapon of choice was the nerve agent Novichok. On January 24, the Russian ambassador to Sofia was summoned to the Bulgarian Foreign Ministry, where he was handed a note declaring the two diplomats personae non gratae and given 48 hours to leave the country. Authorities in Sofia said both men collected sensitive information, since 2017 and 2018, respectively. Both left Bulgaria on the morning of January 26. Russian Foreign Ministry labeled Sofia's decision "openly hostile and provocative," saying it reserved the right to respond with "reciprocal measures." Perhaps Russia will take tit-for-tat measures by ousting two Bulgarian diplomats whose status is comparable to those of the expelled Russians. What is noteworthy is that on January 25 the U.S. embassy in Sofia issued a statement backing Bulgaria's actions against Russian spies. Furthermore, Bulgarian prosecutors are working closely on the case of the attempted murder of the arms dealer with the FBI and British authorities. The Russia-Bulgaria relationship has been put under increasing strain due to a series of spy scandals in recent years, a state of affairs that could affect the implementation of the Bulgarian stretch of the TurkStream natural gas pipeline project, or its transit line Russia seeks to use to pump gas from Turkey to Hungary, through Bulgaria and Serbia.
All texts published by the Warsaw Institute Foundation may be disseminated on the condition that their origin is credited. Images may not be used without permission.