Chinese Delegation Visits Moscow: "Best Friends" United By Common Enemy
The motive of Xi Jinping's visit to Russia and a leading role played by a Chinese delegation at the St. Petersburg International Economic Forum were the Russian-Chinese shared struggles against what was called Donald Trump's aggressive economic policy. Beijing has made demonstrative efforts to cement its relations with Moscow to gain an argument in its trade war with the United States. And the Kremlin, for its part, has long striven for the closest possible alliance with China even if this could occur at the expense of Moscow's economic interests. But Russian-Chinese cooperation cannot be viewed as a long-lasting relationship in the matter of security.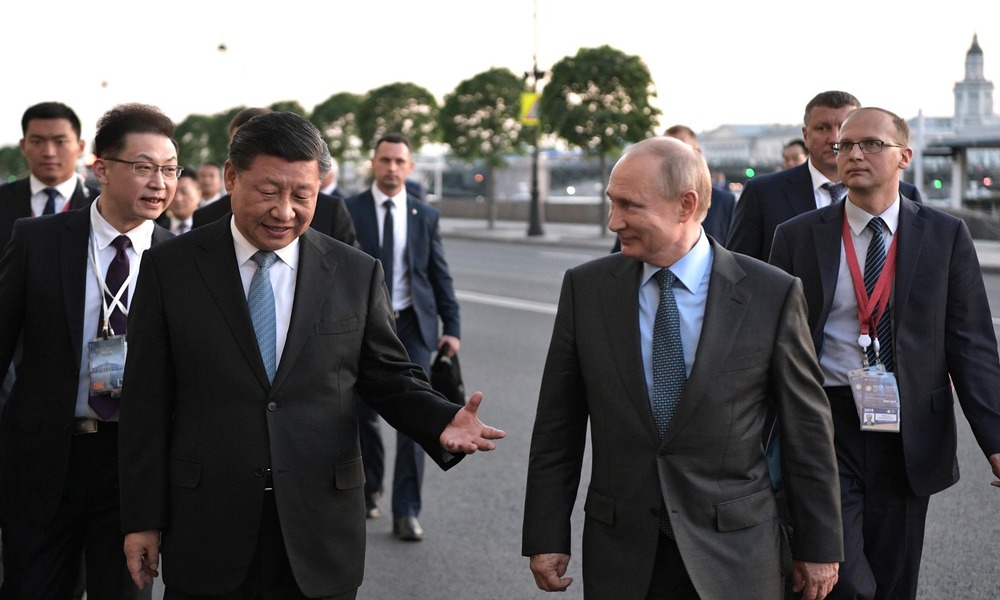 SOURCE: KREMLIN.RU
The China-Russia summit deepened both countries' partnership in the energy, aviation and communications sectors while opening up new opportunities in areas such as agriculture, finance, technology and e-commerce. Russia and China have signed deals to boost economic cooperation while Putin and Xi spoke with once voice while addressing their global issues, with Washington's policy at the forefront. Xi Jinping's visit to Moscow, hailing Putin as his "best friend" and China's active participation in the St. Petersburg International Economic Forum 2019 have failed to bring a new quality to Russian-Chinese bilateral ties. This is by no means equivalent to launching a new stage of their mutual cooperation, mostly due to the lack of military or security components.
Support Us
If content prepared by Warsaw Institute team is useful for you, please support our actions. Donations from private persons are necessary for the continuation of our mission.
Both the nature of these deals, along with the overall scope they are expected to cover, will need to meet two key criteria, with all benefits will be reaped by state and private companies holding close ties to the Kremlin while showing that China and Russia are able to unite their forces when facing economic conflicts with the United States (trade war and sanctions respectively) to narrow down all adverse effects of Washington's policy. The first category of Russian-Chinese deals seems best illustrated by Sinopec's participation in Sibur's construction project or an agreement concluded between Russia's Novatek and state-run lender Gazprombank, and their Chinese partners on sending LNG supplies to Beijing, whereas the latter category refers to joint telecommunications cooperation, as exemplified by China's Huawei plans to build 5G internet in Russia.
Either bilateral deals or what has been said about shared interests in different parts of the world or geopolitical issues do by no mean change Russia's relations with China, with Moscow dubbed a younger and less significant partner, but the Kremlin seems to have used to this state of affairs. The size of the Chinese economy grew eightfold compared to the Russian one and is developing at a greater pace. A demonstrative rapprochement between China and Russia has yet a short lifespan and is owed to strains in both countries' relationship with the United States. The current state of their mutual cooperation, along with further prospects, will exert no impact on what is taking place now, with the United States being a key economic partner for China and the European Union for Russia.
All texts published by the Warsaw Institute Foundation may be disseminated on the condition that their origin is credited. Images may not be used without permission.