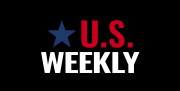 U.S. WEEKLY offers an in-depth analysis of various geopolitical processes that have direct effect on US' domestic and foreign policies. This particular analytical column is possible thanks to the cooperation with polish media abroad: Dziennik Związkowy – Polish Daily News, Polishexpress of United Kingdom and WIrlandii.pl of Ireland
China Welcomed Henry Kissinger as an "Old Friend"

During a recent surprise visit to China, 100 years old Henry Kissinger was welcomed as an "old friend" by Beijing's highest dignitaries.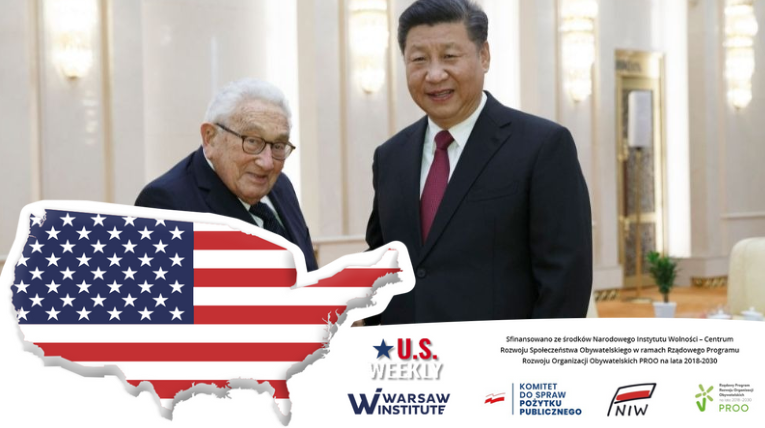 SOURCE: Getty Images
This year tour has a highly symbolic significance. The trip took place almost 52 years after Henry Kissinger's secret visit to Beijing in July 1971, which paved the way for the normalisation of relations between the U.S. and China. Furthermore, it is estimated that the formal U.S. Secretary of State visited China more than 100 times which, on top of his 100th birthday, is giving "special significance".

At the meeting with Kissinger, president Xi Jinping emphasised, "The Chinese people never forget their old friends, and Sino-U.S. relations will always be linked with the name of Henry Kissinger,"

Henry Kissinger is widely known and respected in China. Thanks to his activities as a U.S. Secretary of State in the 70s, introducing the People's Republic of China to international trade emerged, which later enabled a massive development leap in China. Kissinger's Ping-pong diplomacy also proved crucial in the witness against the USSR's influence during the cold war. Moreover, the strategy successfully destabilises an alliance between the two most significant Communist countries.

Kisinger also highlighted that "Under the current circumstances, it is imperative to maintain the principles established by the Shanghai Communique" and he "[a]ppreciate the utmost importance China attaches to the one-China principle and move the relationship in a positive direction". Furthermore, he repeatedly warned of "catastrophic" consequences of the potential conflict between the US and China.

Although the visit comes at a time of rising tensions between Washington and Beijing, it brings hope for stability in the region, together with the recent visit of the current U.S. Secretary of State, Antony Blinken and Joint "Komodo" drills on the Pacific.

Szymon Polewka is a student of international relations at the Jagiellonian University in Kraków, specializing in the history of international relations, the Eurasian region, DACHL countries, intercultural relations, and the energy sector. He is currently on a scholarship at the University of Bremen. He has gained experience organizing the 2020 Economic Forum in Karpacz and numerous youth and student associations, such as AIESEC or Koło Naukowe Wyzwań Zielonego Ładu.

Sources:
1. Amy Hawkins, Henry Kissinger meets China's defence minister in surprise visit to Beijing, The Guardian, 18 July 2023
https://www.theguardian.com/world/2023/jul/18/henry-kissinger-meets-china-defence-minister-beijing
2. China's Xi gets nostalgic with 'old friend' Kissinger, Reuters, July 21, 2023
China's Xi gets nostalgic with 'old friend' Kissinger | Reuters
3. Vivian Wang, Kissinger Meets Top Officials in China and Gets a Warm Greeting, The New York Times, July 18, 2023
https://www.nytimes.com/2023/07/18/world/asia/kissinger-china-defense.html
Support Us
If content prepared by Warsaw Institute team is useful for you, please support our actions. Donations from private persons are necessary for the continuation of our mission.
All texts published by the Warsaw Institute Foundation may be disseminated on the condition that their origin is credited. Images may not be used without permission.