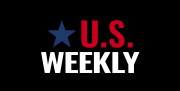 U.S. WEEKLY offers an in-depth analysis of various geopolitical processes that have direct effect on US' domestic and foreign policies. This particular analytical column is possible thanks to the cooperation with polish media abroad: Dziennik Związkowy – Polish Daily News, Polishexpress of United Kingdom and WIrlandii.pl of Ireland
Blinken Visited Poland, Confirmed U.S.-Poland Ties
U.S. Secretary of State Antony Blinken visited Poland on the first Saturday of March. While at the Polish-Ukrainian border later, the U.S. chief diplomat met Prime Minister Mateusz Morawiecki and Foreign Minister Zbigniew Rau. Blinken came to Poland to confirm robust ties between his state and Poland as well as NATO's commitment to security on the country's eastern flank. He also spoke highly of Polish people who helped Ukrainian refugees.
SOURCE: Twitter
Poland is in close cooperation with the Joe Biden administration, as evidenced by Washington's efforts to boost up Poland militarily––the country of NATO's eastern wing. Thus, in early February, the United States more than doubled the number of its military personnel deployed in Poland, including a brigade of the 82nd Airborne Division. With some assistance from the United States, Poland is getting involved in firm steps Western countries have made against the Russian Federation. According to estimates, Poland has so far provided $950 million worth of military and humanitarian assistance to war-torn Ukraine. Poland is ready to provide Kyiv with additional defensive weapons, Prime Minister Mateusz Morawiecki told a press conference. This includes helmets, bulletproof vests, and arms designed to defend cities, streets, and homes. Since the start of the war, Poland has taken more than one million Ukrainian refugees who had fled the country, mainly women, children, and the elderly.
At the meeting with his Polish counterpart Zbigniew Rau, Blinken voiced his gratitude for being in Poland and stressed U.S.-Polish cooperation that bound the two states together in the face of the Russian invasion of Ukraine. He said the very ideals that bound Poland and the United States were freedom, democracy, peace, and security. The Biden administration made a $2.75 billion request to Congress for additional funds to Ukraine to meet the need of vulnerable people and communities inside Ukraine as well as to support refugee services, including in Poland. That is in addition to the more than $54 million in humanitarian assistance to Ukraine that the U.S. state administration had announced before. Mr. Blinken also expressed his gratitude to the Polish government that had sheltered diplomatic personnel of the U.S. embassy in Kyiv. "At this moment of crisis for millions of Ukrainians – and as the security of Europe hangs in the balance – Poland has stepped forward with generosity, with leadership, with resolve," he added.
Another effort is by transferring MiG-29 fighter jets to Ukraine. Ukrainian President Volodymyr Zelensky addressed the British Parliament via video, making a plea to supply the Ukrainian military. However, Ukraine's military pilots are not trained to fly U.S. jet fighters. They are yet capable of operating Soviet-made MiG-29 planes. Negotiations are underway to make Poland give its MiG-29 fighter jets to Ukraine in exchange for some newer F-16 jets from the United States. Polish President Andrzej Duda initially denied having said that by keeping MiG-29 warplanes in Poland, the Polish government seeks to protect the country. Nonetheless, U.S. Secretary of State Antony Blinken gave NATO countries a "green light" to send jets to Ukraine. By supplying Ukraine with its own MiG-29 fighter jets, Poland would receive newer U.S.-made aircraft. Now twenty-eight MiG-29 jets remain in Poland's fleet––they are based in Mińsk Mazowiecki and Malbork. Handing over the fleet of MiG-29 warplanes would possibly weaken the potential of the Polish armed forces. Giving up its Soviet-era MIG-29 jets would leave Polish armed forces with just 48 F-16 warplanes.
Polish diplomacy issued a proposal that had not been previously consulted with the US allies. Poland wanted to make its MiG-29 fighters available for free, provided that they would be handed over to Ukraine through American bases in Europe. Pentagon spokesman John Kirby said Poland's proposal was "untenable."
It is worth pointing out that the decision to send MiG-29 aircraft to Ukraine should be made and carried out as part of collective NATO activities, not an individual initiative. It is a joint responsibility of the alliance states, especially the USA, which Washington, without declaring clear compensation for Poland's military potential, wanted to transfer onto Polish shoulders. That is why Warsaw, with the proposal to transfer the fighters to the Ramstein base, said "I am checking".
Both Poland and Western nations are making their best efforts to provide military aid to Ukraine while staying out of a conflict with Russia. But where is there a boundary between providing military aid and actually stepping into an open kinetic conflict? Is declaring military support for one warring party while imposing harsh sanctions on the other no longer an effort to be in the war? The Kremlin claims that sending weapons to Ukraine could be tantamount to entering the conflict directly. This is a message for Poland that––despite offering its biggest-ever humanitarian aid for Ukrainian refugees and military aid to its eastern neighbor––seeks to stay out of the conflict with the Russian Federation.
Jan Hernik
Jan Hernik is a journalist and publicist who gained experience in Polish independent Internet media broadcasts. In his career, he participated in the creation of projects related to domestic policy and geopolitics. Hernik has an experience in working as a TV presenter and editor of a news portal. At the Warsaw Institute, he is the editor-in-chief and expert in the field of the United States.
Hernik is a graduate of the American Studies Center at the University of Warsaw. He specializes in the theory of religion, race and ethnicity for political choice in the U.S presidential elections. His research interests also include the colonial era of the United States, the right to bear arms and the American liberal thought.
Support Us
If content prepared by Warsaw Institute team is useful for you, please support our actions. Donations from private persons are necessary for the continuation of our mission.
All texts published by the Warsaw Institute Foundation may be disseminated on the condition that their origin is credited. Images may not be used without permission.