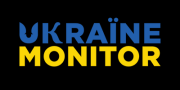 Ukraine Monitor presents the latest news concerning internal and external matters of Ukraine – a unique country where the interests of the East and the West clash almost every day.
Date: 30 December 2022 Author: Grzegorz Kuczyński
Zelensky Delivers State of Union Address to Ukraine's Parliament
Ukrainian President Volodymyr Zelensky's speech to Ukraine's parliament seemed hugely optimistic. The president is confident about Ukraine's victory, depicting his country as a critical link to a united Europe. In his speech, the Ukrainian leader focused mostly on the future.
SOURCE: Всі фотогалереї — Офіційне інтернет-представництво Президента України (president.gov.ua)
On December 28, Ukrainian President Volodymyr Zelensky delivered his final speech of the year to Ukraine's parliament, telling lawmakers that Ukraine is recognized worldwide for its unity and courage in the face of the Russian invasion. "No one is afraid of Russia anymore," the Ukrainian president told lawmakers. Zelensky said Ukraine "cements" the EU "and the entire free world with the struggle for freedom and peace. "Just as we must restore territorial integrity, we must also restore social integrity," he added, praising the heroic deeds of Ukrainian soldiers. Zelensky again thanked the U.S. authorities for their support of Ukraine. Russia must face just punishment over its invasion of Ukraine, President Volodymyr Zelensky has told the Ukrainian parliament. An international compensation mechanism is currently being developed. "From the production of projectiles and tactics on the battlefield to the creation of a new effective security architecture for Ukraine, for all of Europe and the world, new security guarantees," he added. it was a reference to Zelensky's 10-point peace formula he had outlined at the G20 summit and further developments to be unveiled in late February as well as Kyiv's efforts to exclude Russia from the UN Security Council. Zelensky also described the reconstruction of Ukraine as one of Europe's biggest economic projects. "We have to become––and we will become, as there is no other option––a leader in building modern green energy. This will allow us to create a decentralized energy system that cannot be destroyed by anything, any missile strikes," Zelensky told the parliament, pledging to develop nuclear and thermal power plants. Consequently, Ukraine will be able to provide for the needs of Ukraine and those of European nations. "We can, and therefore must, become one of the guarantors of European energy security," Zelensky told the parliament while outlining the vision of a robust domestic armaments industry.
Support Us
If content prepared by Warsaw Institute team is useful for you, please support our actions. Donations from private persons are necessary for the continuation of our mission.
All texts published by the Warsaw Institute Foundation may be disseminated on the condition that their origin is credited. Images may not be used without permission.