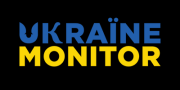 Ukraine Monitor presents the latest news concerning internal and external matters of Ukraine – a unique country where the interests of the East and the West clash almost every day.
Date: 23 August 2022 Author: Grzegorz Kuczyński
Dismissals, Arrests, Suicide: Can Anyone Reform Ukraine's SBU?
A recently reported suicide of a senior SBU officer is another bad news for Ukraine's intelligence services. As Ukraine's SBU intelligence agency performed poorly after the country had been invaded by Russia, Zelensky said he would cleanse the special services. The problem is not in personnel but in the fact who oversees Ukraine's most powerful intelligence outlet.
SOURCE: ssu.gov.ua
Oleksandr Nakonechny was found by his wife with gunshot wounds in a room of their apartment in the city of Kropyvnytskiy late on August 20. Investigators say he shot himself with the gun he had received as a reward. Nakonechny has headed the SBU in the Kirovohrad region since January 2021. Prior to that, he worked in the anti-corruption and organized crime unit of the Kyiv Department of the SBU. The reason for his suicide remains unknown. This adds to the SBU's already-tarnished reputation. When Russia invaded Ukraine on February 24, most SBU top brass left Kyiv, heading to Lviv while most state structures were left unattended. Those who prevented a standstill in Ukraine's services were middle-level officials who conducted all operations. In July Ukrainian President Volodymyr Zelensky announced the clean-up in the Security Service of Ukraine (SBU) after dismissing Ivan Bakanov, his childhood friend, from the position of the head of SBU earlier the same month. Zelensky said he had fired the top officials because it had come to light that many members of their agencies had collaborated with Russia. One example is the former SBU head in Crimea. In July, law enforcement officers arrested the former head of the SBU in Crimea, Oleg Kulinich. Kulinich was informed of suspicion under the articles on the creation of a criminal organization, high treason, and aiding in the collection and transfer of state secrets to another state. He is facing up to 15 years in prison. Kulinich was head of the SBU Crimea office from October 2020 to March 2022. After Russia's annexation of Crimea in 2014, the office was relocated to Kherson. The Kulinich case shows how serious the burden for SBU is former contacts with Russia. Kulinich, who studied at the Academy of the FSB of Russia and did military service in the Federal Counterintelligence Service of the Russian Federation, is suspected of being involved in the Russian military's rapid capture of the Kherson region, which was launched from Crimea. One of Kulinich's aides, Ihor Sadokhin, was detained in March on charges of treason. There is evidence that Sadokhin gave the Russian forces a map of minefields and helped coordinate a flight path for Russia's aircraft. After the firing of Bakanov, a childhood friend and longtime associate, Zelenskiy said there would be a revision of SBU personnel and several senior officials at the agency have been fired over the past few months. Most of them were Bakanov's trusted people. On July 19, Zelensky dismissed Bakanov's deputy and four senior SBU officers––before he had sacked SBU regional chiefs in Kharkiv and Kherson. Kulinich was a Bakanov nominee, too. Like Naumov, former head of the internal security department of the SBU, he was often referred to as "Bakanov's treasurer." Naumov, who was accused of fleeing the country hours before the invasion began, was later arrested on the Serbian-North Macedonian border. Zelensky says the SBU purge will strengthen the institution to be better prepared for the ongoing war struggle. Some people close to the Ukrainian president took advantage of the poor situation within SBU structures to control the agency. All power structures––except for armed forces––report to Oleh Tatarov and his superior Andrey Yermak who happens to be a Ukrainian presidential aide. But as a longtime friend of Zelensky, Bakanov was independent of both. Now this has changed. SBU acting chief Vasyl Maluk is a trusted person of Tatarov. Concerns were raised as to whether further dismissals would result from removing traitors or maybe this would be another attempt to install trusted people.
Support Us
If content prepared by Warsaw Institute team is useful for you, please support our actions. Donations from private persons are necessary for the continuation of our mission.
All texts published by the Warsaw Institute Foundation may be disseminated on the condition that their origin is credited. Images may not be used without permission.