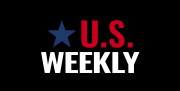 U.S. WEEKLY offers an in-depth analysis of various geopolitical processes that have direct effect on US' domestic and foreign policies. This particular analytical column is possible thanks to the cooperation with polish media abroad: Dziennik Związkowy – Polish Daily News, Polishexpress of United Kingdom and WIrlandii.pl of Ireland
World Leaders Discuss Key Issues at G20 Summit in Bali
Recently, global leaders from the Group of 20 (G20) concluded a summit in Bali, Indonesia. Topics of discussion included Russian aggression in Ukraine, food insecurity, the global economy, and U.S.-China relations.
SOURCE: White House (COMMONS.WIKIMEDIA.ORG)
In their first summit since the beginning of the Russian invasion of Ukraine, world leaders concluded with a statement of denunciation that "deplores in the strongest terms the aggression by the Russian Federation against Ukraine and demands its complete and unconditional withdrawal from the territory of Ukraine." However, the G20 also comprises China, India, and Saudi Arabia, which have been hesitant to condemn the Kremlin's actions. While Russia itself is a G20 nation, President Vladimir Putin did not attend this year's meeting, but sent Foreign Minister Sergei Lavrov in his place.
The volatile state of the global economy was amongst the core issues of the dialogue. As countries around the world face economic recession with high inflation and growing energy costs, U.S. President Joe Biden and fellow G20 leaders worked to find common ground and solutions for these pressing matters. In a joint declaration, G20 leaders agreed to calibrate the pace of interest rate hikes and cautioned against "increased volatility" in currency moves. In the statement, "G20 central banks… are closely monitoring the impact of price pressures on inflation expectations and will continue to appropriately calibrate the pace of monetary policy tightening in a data-dependent and clearly communicated manner." The stance comes in stark contrast to the statements made during last year's G20 summit, which emphasized that central banks should not react disproportionalety to temporary price inflation. Responding to the effects of inflationary spending during the COVID-19 pandemic and rising energy prices, many nations' central banks are tightening their monetary policy. Additionally, the strengthening of the U.S. dollar has increased the cost of borrowing for many countries with dollar-denominated loans and may attract investment away from frontier markets.
Also, at the G20 summit, Biden and Chinese President Xi Jinping met for the first time since Biden entered the White House. The two leaders discussed various Sino-U.S. political issues, including Taiwan, trade between the nations, and technology transfer in a three-hour long meeting. In a statement, President Biden said, "We're going to compete vigorously. But I'm not looking for conflict, I'm looking to manage this competition responsibly." He further remarked, "I want to make sure – make sure that every country abides by the international rules of the road." Further, U.S. Secretary of State, Antony Blinken, now plans to travel to China in early 2023. While the United States has many objections to Beijing's global policy, the overall outcome of the meeting appeared to be positive, and the two leaders agreed to keep channels for communication open.
World leaders, in addition, drew attention to growing concerns over global food insecurity. A recent World Bank report estimates that over 200 million people are susceptible to "extreme food insecurity" in 2022, further aggravated by Russian disruptions of food exports from Ukraine. In the G20 Leaders' Declaration, it was stated that "We commit to protect the most vulnerable from hunger by using all available tools to address the global food crisis. We will take further coordinated actions to address food security challenges including price surges and shortage of food commodities and fertilizers globally." Since the beginning of 2022, the World Bank has registered an 18% increase in global food prices, however, prices are projected to stabilize by 2024. To ensure this, however, swift action is needed from the United States and all G20 nations that the Russian invasion of Ukraine should not hinder food supplies to reach regions of critical world hunger.
While the Russian war on Ukraine worsens, the recent dialogue among world leaders offers hope that the most powerful nations may find common ground. Although China, India, and Saudi Arabia are among the countries that remain silent on Russia's invasion of its neighbor, a strong stance emerged from the rest of the Group of 20, recognizing the territorial integrity of Ukraine. Policies that could address grain and food scarcity are still sorely needed and would impact millions globally who suffer from hunger. Leaders discussed potential solutions for global economic instability and policies to reduce the effects of price inflation on the population. The potential effects of the G20 summit will come to be seen in the following months.

Jack Kakasenko Jack is working towards his BS degree in Aerospace Engineering and Russian Studies at North Carolina State University. He is interested in the political and historical relationship between Ukraine and Russia, and it's role in international affairs.
Source:
1. Mogul, Rhea and Gan, Nectar. "G20 leaders' Declaration Condemns Russia's war 'In Strongest Terms'" CNN News. November 16, 2022. Available at: https://edition.cnn.com/2022/11/16/asia/g20-summit-day-2-russia-intl-hnk/index.html Accessed November, 2022.
2. Rappeport, Alan and Tankersley, Jim "World Leaders Meet as Global Economy Faces Multiple Threats." The New York Times. November 15, 2022. Available at: https://www.nytimes.com/2022/11/15/business/economy/world-leaders-meet-as-global-economy-faces-multiple-threats.html Accessed November, 2022.
3. Kihara, Leika. "G20 Vows to Calibrate Pace of Interest Rate Hikes, Avoid Spillovers." Reuters. November 16, 2022. Available at: https://www.reuters.com/business/finance/g20-calibrate-pace-interest-rate-hikes-avoid-spillovers-statement-2022-11-16/ Accessed November, 2022.
4. Gopinath, Gita and Gourinchas, Pierre-Olivier "How Countries Should Respond to the Strong Dollar." International Monetary Fund (IMF). October 14, 2022. Available at: https://www.imf.org/en/Blogs/Articles/2022/10/14/how-countries-should-respond-to-the-strong-dollar Accessed November, 2022.
5. Reuters. "Key Takeaways From the G20 Summit in Bali." November 16, 2022. Available at: https://www.reuters.com/world/key-takeaways-g20-summit-bali-2022-11-16/ Accessed November, 2022.
6. The White House. "Remarks by President Biden in a Press Conference. Bali, Indonesia." November 14, 2022. Available at: https://www.whitehouse.gov/briefing-room/speeches-remarks/2022/11/14/remarks-by-president-biden-in-a-press-conference-bali-indonesia/ Accessed November, 2022.
7. Ni, Vincent and Feng, Emily. "4 Takeaways from President Biden's 'Very Blunt' Meeting with China's Xi Jinping." November 14, 2022. Available at: https://www.npr.org/2022/11/14/1136459450/biden-xi-meeting Accessed November 14 Accessed November, 2022.
8. The World Bank. "Food Security Update." November 14, 2022. Available at: https://www.worldbank.org/en/topic/agriculture/brief/food-security-update Accessed November, 2022.
9. The White House. "G20 Bali Leaders' Declaration." November 16, 2022. Available at: https://www.whitehouse.gov/briefing-room/statements-releases/2022/11/16/g20-bali-leaders-declaration/ Accessed November, 2022.
10. The World Bank. "Food Security Update." November 14, 2022. Available at: https://www.worldbank.org/en/topic/agriculture/brief/food-security-update Accessed November, 2022.
Support Us
If content prepared by Warsaw Institute team is useful for you, please support our actions. Donations from private persons are necessary for the continuation of our mission.
All texts published by the Warsaw Institute Foundation may be disseminated on the condition that their origin is credited. Images may not be used without permission.