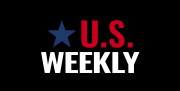 U.S. WEEKLY offers an in-depth analysis of various geopolitical processes that have direct effect on US' domestic and foreign policies. This particular analytical column is possible thanks to the cooperation with polish media abroad: Dziennik Związkowy – Polish Daily News, Polishexpress of United Kingdom and WIrlandii.pl of Ireland
Why should Europe be concerned about the declining presence of the U.S. in Latin America?
Democrats outperformed expectations in the U.S. midterm elections held on November 8, 2022, against a Republican take-over of the House. Six states had multiple critical races including; Georgia, Arizona, Wisconsin, Nevada, Michigan and Pennsylvania. Only Pennsylvania flipped to blue on the countdown.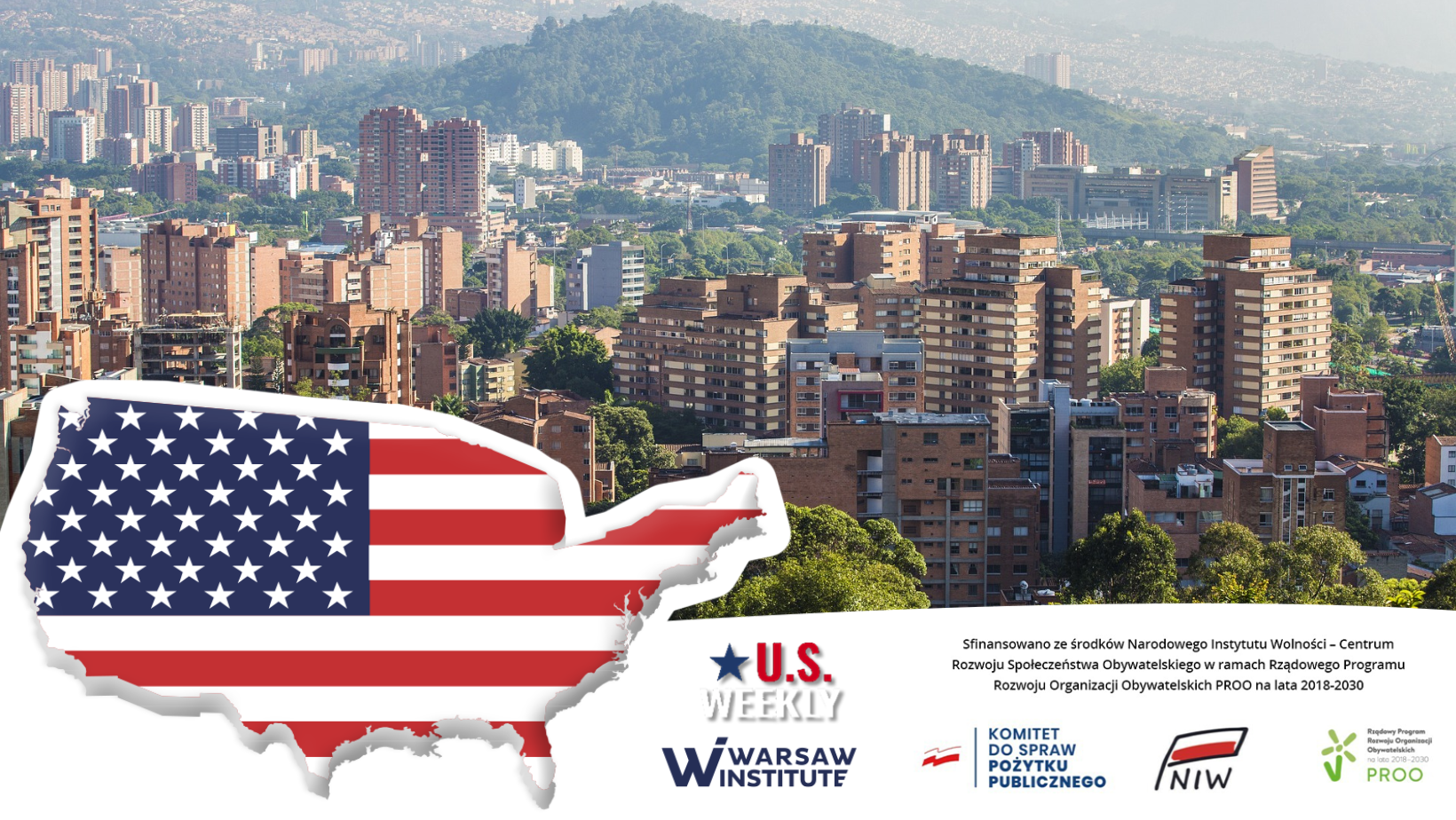 SOURCE: PIXABAY.COM AUThOR: ULISESCASAREZ HTTPS://PIXABAY.COM/PL/PHOTOS/KOLUMBIA-MEDELL%C3%ADN-KRAJOBRAZ-2722716/
The attention now focuses on the state of Florida, categorizing it as a lost cause for Democrats. Elections for State Governor in Florida were held on the same day as the midterms. The exit polls showed DeSantis (R) winning the state's Latino voters by 13 points. Overall, DeSantis's vote distribution allocated a solid win of "58% of the Latino vote, including 68% of Cuban Americans, 56% of Puerto Ricans, and 53% of all other Latinos combined."
The demographic changes in Florida presupposed an alignment towards a more Democratic agenda. However, Florida's Miami-Dade county flipping red draws the attention towards a majority of young Cuban-Americans aligning with a Republican agenda. In turn, this tendency might be reflected in the Republican House's agenda. Particularly, with regard to the perceptions and materialized foreign policy towards Cuba. Despite being understood as 'Latino outliers', Latinos, in general, have had a major impact on US domestic and later foreign policies through the last couple of years.

So, how exactly will the midterms change U.S. Latin America policy?

There is an emerging trend whereby "Hispanic voters, including those who immigrated more recently, are embracing Republicans." Consequently, the emerging policies discussed in the House turn to shift the perceptions toward Latin America. Having said this, the evolving perceptions towards Latin America are likely to shift U.S. policy away from the previous status quo. Particularly, when it comes to conducting diplomatic relations and presenting foreign policies with Latin America's leftist governments such as —Venezuela, Cuba and, more recently, Mexico. In this respect, 'Border-first diplomacy' has become a central topic during the midterm elections. In Texas, "hardline border policies which Democrats may come to perceive as important for winning over South Texas's millions of Latino voters and possibly flipping the state."
Such a border stronghold causes a distancing between the Latinos living in the US and the Latinos from 'below the border'. Furthermore, "leaders in Colombia and Mexico, Washington's closest allies in post-Cold War Latin America, question global institutions, rules, and US leadership in increasingly direct terms." In this respect, it will only seem natural that "shifts in Latin America will add to the mounting challenges to liberal internationalism and complicate the efforts of US President Joe Biden to restore it"
Recent analysis highlight that "Latin American countries that were once reliable U.S. partners will now be governed by presidents determined to expand ties with China, Russia, and Iran." For countries like Venezuela, Cuba and Nicaragua "China has emerged as an alternative and challenger to US dollar dominance of the hemisphere." In this respect, the House and the Senate may find common ground in tackling what can be perceived as a distant threat to their interests in the region. In consequence, U.S. foreign policy might induce the EU to adopt a more active role in Latin America.

But, why should Europe be concerned?

Transatlantic relations have faced ups and downs independently of who sits in the Oval Office. However, it is a pattern and an evident trend that the relationship in general has been better when headed by a democratic leader. The memories of the Trump era still echo the US withdrawal from the Paris climate accord and the Iran nuclear deal, as well as Donald Trump's repeated threats to withdraw from NATO.
In the region, however, the Republicanism stand on the abovementioned Border-first diplomacy grew louder during the Trump era. Consequently, resonating across Latin American countries. Effects, which are still quivering today. In this regard, Europe should pay attention to the growing involvement of China in the region. It is not surprising that "China's global projects are filling the void left by less US involvement in the region." The U.S. will need to envision an agenda able to overcome these setbacks. However, Latin American countries have not set forth their support in this respect.
"Meanwhile, as Mexican President Andrés Manuel López Obrador continues to weaken democratic checks and moved to dismantle the country's independent electoral authority, the Biden administration was virtually silent." For a democratic block such as the EU, common practices and bilateral relations could begin to deteriorate.
In economic terms, Latin American oil and gas traders face the same adverse effects of the geopolitical struggles in Europe during the persisting war in Ukraine. Russian economic setback has left Latin America with a rise in prices and an increase in poverty rates. The next couple of months will determine how Latin American countries will react and which offer will these countries take- the Russo-Sino or the old-time American. In both instances, Europe will have to adapt its stands if it wants to continue fruitful relations in the region.

Katja-Elisabeth Herrmann Katja-Elisabeth works as a research fellow at the Warsaw Institute. She has a background in Transatlantic Affairs from the College of Europe (Warsaw, Poland) and the Fletcher School of Law and Diplomacy at Tufts University. Additionally, Katja-Elisabeth holds a BA in International Relations and International Organizations which she combined with a degree in International and European Law from the University of Groningen. During her undergraduate studies, her main focus explored the nexus between technology and law in the European Union. She has recently been awarded the Squire Patton Boggs Foundation public policy fellowship in 2022. As part of her work under the fellowship program, her research is devoted to relevant topics of transatlantic affairs interest from a legal and political perspective.

Sources:
1. Kempe Frederick,"Autocratic setbacks offer Biden his 'inflection point' for democracies" Atlantic Council (December 4, 2022) <https://www.atlanticcouncil.org/content-series/inflection-points/autocratic-setbacks-offer-biden-his-inflection-point-for-democracies/>
2. Freeman Will, "The Midterms Will Change U.S. Latin America Policy, Just Not the Way You Think" American Quarterly (November 10, 2022) <https://americasquarterly.org/article/the-midterms-will-change-u-s-latin-america-policy-just-not-the-way-you-think/>
3. "The United States Easiest Climate Win Is in Latin America" American Quarterly (November 7, 2022) <https://foreignpolicy.com/2022/11/07/climate-policy-latin-america-united-states-finance/>
4. Harris Roger, "The Volatility of US Hegemony in Latin America: Cuba, Venezuela, Nicaragua, Haiti, and China" CounterPunch (December 6, 2022)
<https://www.counterpunch.org/2022/12/06/the-volatility-of-us-hegemony-in-latin-america-cuba-venezuela-nicaragua-haiti-and-china/>
5. Haydar Mateo, "China, Russia Creeping Further Into West as Major Latin American Nations Reject U.S. Where's Biden's Strategy?" The Heritage Foundation (November 29, 2022) <https://www.heritage.org/americas/commentary/china-russia-creeping-further-west-major-latin-american-nations-reject-us>
6. Long Tom and Carsten-Andreas Schulz, "Latin America and the roots of global institutions" London School of Economics (November 10, 2022) <https://blogs.lse.ac.uk/latamcaribbean/2022/11/10/latin-america-and-the-roots-of-global-institutions/>
7. Kosova Wes, "What Happens When China Sets Up Shop — Right Next to the US: Big Take Podcast" Bloomberg (November 29, 2022) <https://www.bloomberg.com/news/articles/2022-11-29/the-us-china-rivalry-is-playing-out-in-latin-america-big-take-podcast?leadSource=uverify%20wall>
Support Us
If content prepared by Warsaw Institute team is useful for you, please support our actions. Donations from private persons are necessary for the continuation of our mission.
All texts published by the Warsaw Institute Foundation may be disseminated on the condition that their origin is credited. Images may not be used without permission.