Warsaw Institute Delegation in Georgia
Representatives of the Warsaw Institute on 15-18 October paid visit to Tbilisi, where as part of a delegation to Georgia they held meetings with representatives of Polish diplomacy, Georgian authorities and leaders of think tanks and non-governmental organizations. In addition, they took part in the ceremony of laying flowers at the monument to late President of the Republic of Poland Lech Kaczyński.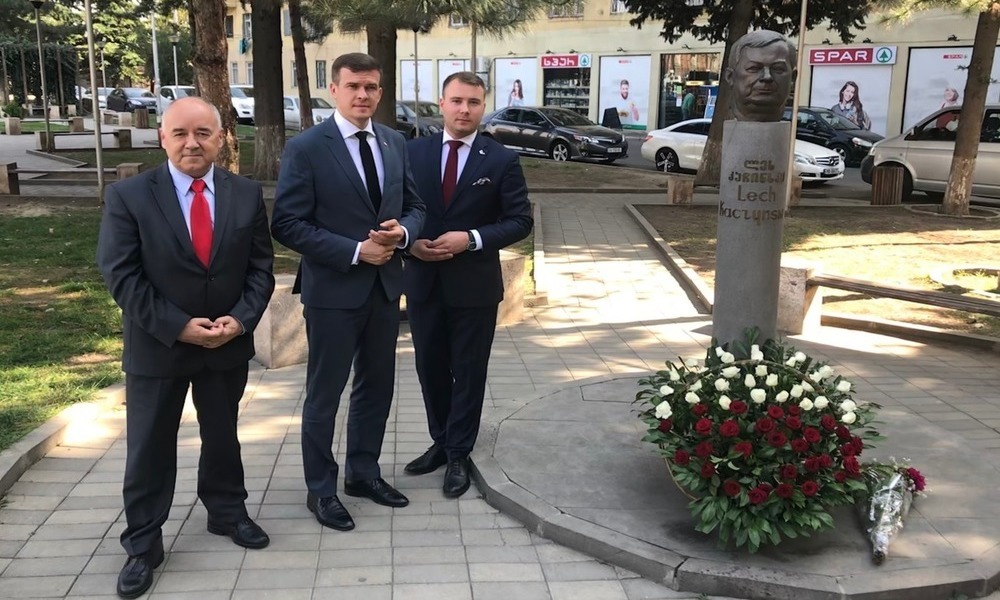 SOURCE: WARSAW INSTITUTE
During the four-day visit to Tbilisi, the Warsaw Institute delegates accompanied the Minister of Sport and Tourism Witold Bańka and the Polish Ambassador to Georgia, Mariusz Maszkiewicz, in the ceremony of laying flowers at the monument to Lech Kaczyński. Representatives of the foundation held many meetings with representatives of the Georgian administration, the representatives of the Ministry of Foreign Affairs of Georgia expressed a special interest in the activities of the Warsaw Institute and the published The Warsaw Institute Review magazine. Subsequent meetings with the leaders of the most important Georgian think tanks, non-governmental institutions and independent experts have made it possible to observe that Georgian society, and especially representatives of civil society, are keenly interested in the affairs of Poland, Central and Eastern Europe and the European Union and NATO. The content presented by the Warsaw Institute is received very positively, and in Georgia there is a real need for reliable expert analyzes in the area of geopolitics with a special focus on Russia, as well as analyzes on the fight against disinformation.
SOURCE: WARSAW INSTITUTE