Russia Monitor is a review of the most important events related to Russian internal and external security, as well as its foreign policies.
Vostok Oil: Trafigura Investment Backed By Russian Loans
Trafigura Group's risk is limited in its investment in Vostok Oil, the company's chief financial officer told Bloomberg News. Disclosing some details is beneficial for state-run Rosneft that is still looking to attract some foreign investors into its major Arctic project.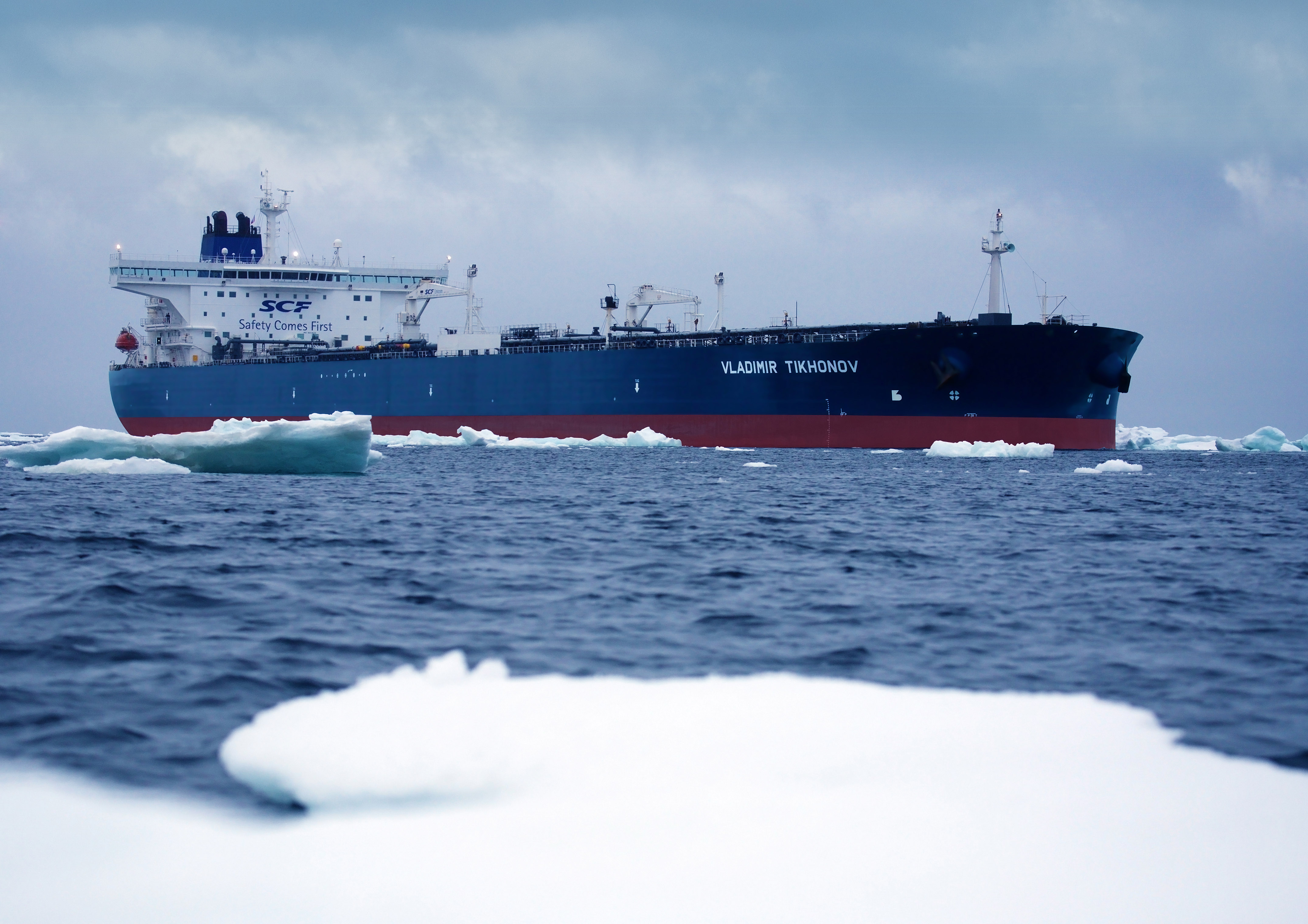 SOURCE: SOVCOMFLOT.RU
Trafigura bought a 10 percent stake in Vostok Oil last December. However, it is only now that details of the deal have become public. The stake was valued at 7 billion euros, out of which Trafigura contributed 1.5 billion euros of its own funds and the remainder was funded by debt. Today it was reported that the banks that had backed the deal were Russian. "We are an investor into an SPV (special purpose vehicle) where we put equity. This SPV has raised indebtedness with a consortium of Russian banks," the CFO of Trafigura Christophe Salmon told Bloomberg. In consequence, the debt is not consolidated into the company's financials. Trafigura accountants claim the value of the investment has dropped in the last few months. The investment, including the stake in Vostok as well as contractual agreements alongside supply contracts, was valued at $862 million in Trafigura's accounts. In late March it was $1.3 billion. According to Trafigura, this was due to an accounting technicality. The investment in Vostok Oil was one of Trafigura's largest-ever deals. Importantly, involving Trafigura, which is a major energy trader, was of great significance for the Russian energy project. It is also the first foreign support for the vast Russian Arctic project that's set to be one of the world's major new sources of oil supply in the next decade. The project would be worth about $85 billion, according to some. However, many of the key details of the deal and how it was funded have been kept private. Back in January 2021, Bloomberg reported that Trafigura's acquisition of the Vostok Oil stake had been funded by a 5.775 billion-euro loan. This is yet not the first foreign-made investment in Russia that was financed by a consortium of Russian banks.
Support Us
If content prepared by Warsaw Institute team is useful for you, please support our actions. Donations from private persons are necessary for the continuation of our mission.
All texts published by the Warsaw Institute Foundation may be disseminated on the condition that their origin is credited. Images may not be used without permission.