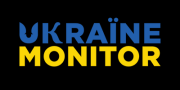 Ukraine Monitor presents the latest news concerning internal and external matters of Ukraine – a unique country where the interests of the East and the West clash almost every day.
Date: 28 January 2023 Author: Grzegorz Kuczyński
Ukraine Sweeps Out Officials Amid Corruption Scandal
A slew of high-level officials resigned or were dismissed from their posts amid a number of allegations of government corruption in Ukraine's biggest internal shake-up since it was invaded by Russia last year. The shake-up came as Ukraine is lobbying hard for Western countries to provide the military equipment, necessary to fight the Russians.
SOURCE: Російську агресію можна й треба зупиняти лише адекватною зброєю – звернення Президента України — Офіційне інтернет-представництво Президента України (president.gov.ua)
Ukraine's Deputy Defense Minister Vyacheslav Shapovalov resigned on January 24 following a scandal involving the purchase of military rations at inflated prices. The ministry said in a statement that while the accusations are unfounded, relieving Shapovalov of his duties would "preserve the trust" of Ukrainians. Earlier, a Ukrainian newspaper reported that the Ministry of Defense had purchased food at inflated prices, even at three times its retail cost. Food products were to be delivered throughout 2023 to units stationed far from the frontline. The minister labeled the news report as "nothing but manipulations" and announced a security service inquiry to find out who leaked details of the contract. Bohdan Khmelnytskyi, the head of the state procurement department at the defense ministry, had also been dismissed from his position. President Volodymyr Zelenskyy also dismissed Kyrylo Tymoshenko, the deputy head of his office. He tendered his resignation after coming under withering criticism for driving an SUV that General Motors had donated for humanitarian missions. Tymoshenko acknowledged using the vehicle to oversee the regions and travel around Ukraine during the war. But the donated cars were not supposed to be used for such travels. Two days earlier, Deputy Infrastructure Minister Vasyl Lozynskiy was also fired amid allegations of accepting a $400,000 bribe. Ukraine's National Security and Defense Council has banned state officials from leaving the country during martial law, except for official business trips, President Volodymyr Zelensky said on January 23. This applies to all state officials, both senior and low-level, clerks, and prosecutors. The ban on state officials' travel abroad follows a scandal around Oleksiy Symoneko, a deputy prosecutor general. Symonenko went for a ten-day vacation to Marbella, Spain in late 2022, using a car owned by a businessman. Symonenko went on a wartime trip with family while accompanied by the businessman's bodyguard. Symonenko tendered his resignation on January 23. On January 25, Prosecutor General Andriy Kostin signed orders to dismiss the heads of Zaporizhzhya, Kirovohrad, Poltava, Sumy, and Chernihiv regional offices. That was the biggest upheaval in President Volodymyr Zelensky's government since major personnel reshuffles in the SBU back in July 2022.
Support Us
If content prepared by Warsaw Institute team is useful for you, please support our actions. Donations from private persons are necessary for the continuation of our mission.
All texts published by the Warsaw Institute Foundation may be disseminated on the condition that their origin is credited. Images may not be used without permission.