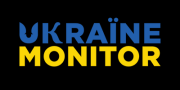 Ukraine Monitor presents the latest news concerning internal and external matters of Ukraine – a unique country where the interests of the East and the West clash almost every day.
Date: 29 November 2022 Author: Grzegorz Kuczyński
Ukraine Says It Will Not Negotiate With Moscow
Western media recently reported that the United States exerted growing pressure on Ukraine to enter negotiations with Russia. This narrative is yet gone now. The government in Kyiv has adopted a firm stance on peace talks with Russia. Thus Washington must have revised its policy so far. Many signs are that the U.S. administration deemed it better to continue a Ukrainian offensive than to enter ceasefire talks with Russia.
SOURCE: Участь Президента України у церемонії вручення державних нагород з нагоди Дня Гідності та Свободи і Дня Десантно-штурмових військ — Офіційне інтернет-представництво Президента України (president.gov.ua)
"Negotiating with Moscow would be capitulation. Russia does not want negotiations," according to the Ukraine presidential adviser Mykhaylo Podolyak. U.S. media recently reported that some senior officials were beginning to encourage Ukraine to consider talks. Yet Ukraine has set some conditions. Kyiv will not sit at the table with Russia as long as Moscow does not withdraw all its troops from Ukrainian territory. Another condition is negotiable as Kyiv says it will not conduct any negotiations with Putin. There cannot be any negotiation process after the Russian annexation of Crimea and four other Ukrainian regions back in September. "Following a series of successful operations, Ukraine cannot make a break in its counteroffensive despite upcoming winter weather that worsens the situation. "Even a short break increases Ukrainian losses," Podolyak added. At the G20 Summit in Bali, Ukraine's president laid out a new 10-step roadmap for peace with the invading Russian military via a video link. It called for a special tribunal to try Putin and his ruling circle for war crimes against Ukraine, among other proposals. Russian Foreign Minister Sergei Lavrov, who represented Russian President Vladimir Putin at the G20 summit, rejected these demands. "Nobody from the United States is pushing, prodding or nudging Zelensky to the table," White House national security spokesman John Kirby told journalists. "We all agree that a diplomatic negotiated settlement is the next best thing to Putin just pulling his troops out," he added.
Support Us
If content prepared by Warsaw Institute team is useful for you, please support our actions. Donations from private persons are necessary for the continuation of our mission.
All texts published by the Warsaw Institute Foundation may be disseminated on the condition that their origin is credited. Images may not be used without permission.