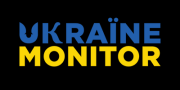 Ukraine Monitor presents the latest news concerning internal and external matters of Ukraine – a unique country where the interests of the East and the West clash almost every day.
Date: 28 September 2023 Author: Grzegorz Kuczyński
Ukraine Advances Towards Tokmak, Russia Fails Counterattacks Near Bakhmut
Ukrainian forces carried out offensive operations towards Melitopol and repelled Russian assaults near Bakhmut in the second half of September. For weeks, in the northernmost sector of the frontline, Russia has ramped up its attacks on Kupyansk, trying to win back a city, although without any success. With the approach of fall and winter expected to make fighting more complicated, Ukrainian forces seek to score some bigger success and capture the settlement of Tokmak, considered a strategic city on the approach towards Zaporizhzhia.
SOURCE: FACEBOOK / GENERAL STAFF OF THE ARMED FORCES OF UKRAINE
Ukrainian forces continued counteroffensive operations on Bakhmut's southern flank in the second half of September. Ilya Yevlash, spokesman for Ukrainian troops in the east, on September 26 said Ukraine had achieved notable successes near the settlements of Zaitseve, Klishchiivka, Odradivka, and Ivanivske. Ukraine's strategy is to control one of Russia's logistic routes on the Bakhmut front. The Ukrainian Armed Forces have taken fire control of the Bakhmut-Horlivka highway. Fierce fighting continues near the railway line, which is under constant artillery fire from both sides. Ukrainian troops continue to defend the area around Lyman and Kupyansk and repel renewed Russian assaults. At the same time, Russian forces are staging their own offensive, seeking to recapture the settlements of Klishchiivka and Andriivka, liberated by Ukraine. Russian forces have made a concerted effort to conduct local counterattacks against advancing Ukrainian forces in both the Orikhiv and Bakhmut sectors. In both areas, Ukrainian forces have defeated the Russian attacks and maintained their hold on recently liberated territory. Fierce fighting continues along Russian fortifications between the settlements of Verbove and Robotyne. Russian sources claimed that the 7th and 76th Guards Air Assault Divisions carried out an unsuccessful operation to flank a Ukrainian stronghold in Zaporizhzhia. Three Russian divisions conducted defensive operations in the settlement of Orikhiv in Zaporizhzhia region. Russia's troops losses significantly increased in Ukraine's southeastern city of Zaporizhzhia over the past few days. Russian forces continue to expend significant combat power on counterattacking to hold their current positions. Although the fortification system allows for a withdrawal by a few kilometers to the next defensive line, the Russians are defending themselves at all costs and constantly counterattacking. According to unofficial reports, it appears to be the result of orders from Putin and Shoigu in a truly Stalinist style: to hold every square meter of land at all costs. Ukraine carries out precise artillery shelling in the back of the front line. A Ukrainian HIMARS strike on September 26 hit a temporary Russian command post in the occupied territory of Kherson Oblast. Eight officers from Russia's 70th Motorized Rifle Division were killed, and seven more were injured. Ukraine's Security Service (SBU) and Armed Forces have struck a secret Russian base in the occupied city of Melitopol in Zaporizhzhia region in a joint operation. The joint operation allegedly wounded the commander of Russia's 58th Army fighting in the Zaporizhzhia direction and their chief of staff. Ten soldiers were reported to be killed in the strike.
Support Us
If content prepared by Warsaw Institute team is useful for you, please support our actions. Donations from private persons are necessary for the continuation of our mission.
All texts published by the Warsaw Institute Foundation may be disseminated on the condition that their origin is credited. Images may not be used without permission.