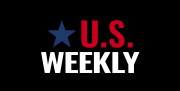 U.S. WEEKLY offers an in-depth analysis of various geopolitical processes that have direct effect on US' domestic and foreign policies. This particular analytical column is possible thanks to the cooperation with polish media abroad: Dziennik Związkowy – Polish Daily News, Polishexpress of United Kingdom and WIrlandii.pl of Ireland
Trump Suggests that as President, He Would Settle Ukraine War Within 24 Hours
Former President Donald Trump, during the meeting on 10th of May with local republicans in New Hampshire, suggested that he would have resolved the war in Ukraine within 24 hours.
SOURCE: George Walker IV/Associated Press/East News
During the CNN Presidential Town Hall meeting with Donald Trump moderated by Kaitlan Collins, several controversial topics were raised. However, the aid issue to Ukraine caused the most considerable international stir.

A student from Saint Anselm College asked Donald Trump whether he supports the current administration policy of providing military help for Ukraine. He said, "We are giving away so much equipment; we don't have ammunition for ourselves right now,". He also attacked Europe Union, claiming that Europeans gave Ukraine 20 billion dollars compared to the U.S. 170 billion dollars in aid.

The most controversial, however, was the suggestion of the Former President that he could resolve the Russian-Ukrainian war within "one day, 24 hours". Asked how he plans to settle the war, he suggested that he meet with Putin and Zalensky, which would resolve the war within 24 hours. He also admits that instead of a decisive victory, the more important for him is to stop killing people on both sites.

What's even more [concerning], Trump called Putin "a smart guy," but admitted that Putin is a leader, that "made a tremendous mistake.". In elaboration, Trump said, "His mistake was going in. He would have never gone in if I was president,".

Trump's position met a rather muted diplomatic response over the Atlantic Ocean. On the one hand, it was publicly discussed in the media. On the other hand, experts say that Trump has a "history of making outlandish and contradictory statements on foreign affairs".

Volodymyr Zelensky discussed the issue and commented on an interview with European public broadcasters suggesting that Ukraine will win the war by 2024, thus mitigating the impact of the upcoming U. S. election.

Szymon Polewka is a student of international relations at the Jagiellonian University in Kraków, specializing in the history of international relations, the Eurasian region, DACHL countries, intercultural relations, and the energy sector. He is currently on a scholarship at the University of Bremen. He has gained experience organizing the 2020 Economic Forum in Karpacz and numerous youth and student associations, such as AIESEC or Koło Naukowe Wyzwań Zielonego Ładu.

Sources:
1. Forrest J., Fact-checking Trump's CNN town hall in New Hampshire, CNN Politics:
https://edition.cnn.com/2023/05/10/politics/fact-check-donald-trump-town-hall/index.html
2. Forrest J., Trump won't commit to backing Ukraine in war with Russia, CNN Politics:
https://edition.cnn.com/2023/05/10/politics/ukraine-russia-putin-trump-town-hall/index.html
3. Zurcher A., How Trump presidency could change Ukraine war, BBC:
https://www.bbc.com/news/world-us-canada-65573756
Support Us
If content prepared by Warsaw Institute team is useful for you, please support our actions. Donations from private persons are necessary for the continuation of our mission.
All texts published by the Warsaw Institute Foundation may be disseminated on the condition that their origin is credited. Images may not be used without permission.