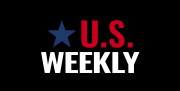 U.S. WEEKLY offers an in-depth analysis of various geopolitical processes that have direct effect on US' domestic and foreign policies. This particular analytical column is possible thanks to the cooperation with polish media abroad: Dziennik Związkowy – Polish Daily News, Polishexpress of United Kingdom and WIrlandii.pl of Ireland
The recent U.S. intelligence leak threatens the Ukrainian planned spring offensive
In March, the leak of secret U.S. documents directly linked to national security raised public interest. The leaked documents concerned U.S. intelligence towards U.S. allies, analysis related to China or top-secret information about U.S. involvement in the Ukraine affair. On April 13, Authorities identified Jack Teixeira, a Massachusetts Air National Guard member, as a person responsible for leaking classified documents over Discord. He has been arrested by the FBI in Massachusetts the same day afternoon.
SOURCE: ZUMAPRESS.com/Aziz Karimov
The practise of U.S. spying allies such as Germany, Israel, or South Korea, is widely known and was described in detail in the documents leaked by Edward Snowden. The current leak confirms U.S. intelligence practices from long ago. However, the leak related to Ukraine is far more significant to national security. The debate has been sparked by a leak linked to the Ukrainian planned spring offensive.

The debate has been sparked by a leak linked to the Ukrainian planned spring offensive. Despite the lack of sensitive information on planned battles, the material confirms that reported Ukrainian casualties may be higher than the official position of Ukrainian authorities. In addition, the document questioned Ukraine's; "ability to provide medium-range air defence to protect the frontlines will be completely reduced by May 23. Ukraine assessed to withstand 2-3 more wave strikes from attacking Russian missiles and drones". Furthermore, the documents also include information connected with U.S. and NATO training and assistance with air defence status, battalion sizes and combat readiness.

In addition, the documents unsurprisingly include analyses of China. Interestingly, there is a mention of the red line drawn by Bejing in the scenario of a Ukrainian attack using Nato weapons on targets in the Russian Federation.

The recent arrest of Jack Teixeira paves the way for the prosecution of more people involved in the American leak of more than 100 top-secret documents, which took place via the Discord platform. As a Brandon Van Grack, a former Justice Department national security prosecutor said, "The likely charges could carry up to 10 years' imprisonment, even if Teixeira did not intend to cause harm". Analysing the history of the leaked documents, it is possible to indicate that they may have already been on the web since December 2022. The interesting question remains: why did the U.S. authorities take so long to track down the perpetrator?

Szymon Polewka is a student of international relations at the Jagiellonian University in Kraków, specializing in the history of international relations, the Eurasian region, DACHL countries, intercultural relations, and the energy sector. He is currently on a scholarship at the University of Bremen. He has gained experience organizing the 2020 Economic Forum in Karpacz and numerous youth and student associations, such as AIESEC or Koło Naukowe Wyzwań Zielonego Ładu.
Sources:
1. Beaumont Peter, US intelligence leak: what do we know about 'top secret' documents?, The Guardian, April 11, 2023
https://www.theguardian.com/world/2023/apr/11/us-intelligence-leak-what-do-we-know-about-top-secret-documents
2. Cooper Helene, Barnes Julian E., Schmitt Eric, Gibbons-Neff Thomas, New Batch of Classified Documents Appears on Social Media Sites, The New York Times, April 7, 2023
https://www.nytimes.com/2023/04/07/us/politics/classified-documents-leak.html
3. Kerber Ross, Lynch Sarah N., U.S. arrests 21-year-old National Guardsman for online intelligence leaks, Reuters, April 14, 2023
https://www.reuters.com/world/us/us-air-national-guardsman-suspected-leaking-intel-be-arrested-thursday-source-2023-04-13/
4. Looft Chris, Timeline in leak of secret US documents, Abcnews, April 14, 2023
https://abcnews.go.com/Politics/timeline-leak-secret-us-documents/story?id=98472826
Support Us
If content prepared by Warsaw Institute team is useful for you, please support our actions. Donations from private persons are necessary for the continuation of our mission.
All texts published by the Warsaw Institute Foundation may be disseminated on the condition that their origin is credited. Images may not be used without permission.