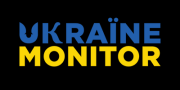 Ukraine Monitor presents the latest news concerning internal and external matters of Ukraine – a unique country where the interests of the East and the West clash almost every day.
Date: 7 December 2022 Author: Grzegorz Kuczyński
The Battle for Bakhmut: Russia Did Not Learn a Lesson
Russia has thrown many troops and matériel into battle for a mid-sized city in the Donetsk region, an effort that resembles its strategy a couple of months ago in Severodonetsk. Ukraine has seemingly put a lot of effort into defending Bakhmut to involve as many Russian troops as possible. Losing a strategically insignificant city could be worth further advances, also in the Zaporizhzhia region.
SOURCE: (3) Генеральний штаб ЗСУ (@GeneralStaffUA) / Twitter
The eastern Ukrainian city of Bakhmut is now seeing a fierce Russian assault as Russian troops left the western bank of the Dnieper River while Ukrainian forces slowed down battlefield advance along Svatove and Kreminna in the Luhansk region. Bakhmur lies south of the Luhansk region and north of Avdiivka, a major Russian battlefield spot west of Donetsk. Moscow has thrown masses of troops and matériel into battle to capture Bakhmut, a small city in the Donetsk region that had a population of 70,000 people before Russia's invasion. Since May, it has been targeted by a blizzard of Russian missiles. Yet Russian forces have made little progress in the embattled eastern city of Ukraine. The eastern reaches of Bakhmut lie some 25 km away from the demarcation line between the Kyiv-controlled area and territories Russia seized back in 2014. Consequently, Russia failed to make considerable battlefield advances since February. The situation near Bakhmut is stably difficult for Ukraine as the numbers of Ukrainian wounded and dead are steep. But Russian troops are now far from encircling the city. Russian forces have managed to capture several villages to the south of Bakhmut. But their efforts to flank the city are somewhat futile as supply routes run north and west of Bakhmut. Russian troops stalled there despite their artillery advantage. Russia has also serious problems with its military personnel whose quality has not been high. The Russians have continued to throw formations from Wagner Group, an infamous paramilitary organization with direct ties to the Kremlin, at Ukrainian trenches. Many of them die in frontal attacks, but the numerical advantage is slowly producing the desired result. Ukrainian forces will remain in Bakhmut as long as possible and then possibly withdraw as it was the case in Severodonetsk. Kyiv is now seeking to inflict severe losses on Russia near Bakhmut. Indeed, Russian forces are likely continuing to falsify claims of advances in the Bakhmut area to portray themselves as making gains that are yet of scarce strategic importance. Both Sloviansk and Kramatorsk seem safe as so does the right wing of the Ukrainian military that advances in the Luhansk region––the Russians are now unable to launch an assault at least until next April and May.
Support Us
If content prepared by Warsaw Institute team is useful for you, please support our actions. Donations from private persons are necessary for the continuation of our mission.
All texts published by the Warsaw Institute Foundation may be disseminated on the condition that their origin is credited. Images may not be used without permission.