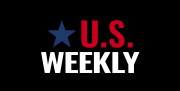 U.S. WEEKLY offers an in-depth analysis of various geopolitical processes that have direct effect on US' domestic and foreign policies. This particular analytical column is possible thanks to the cooperation with polish media abroad: Dziennik Związkowy – Polish Daily News, Polishexpress of United Kingdom and WIrlandii.pl of Ireland
The Auschwitz Hero
On the 120th anniversary of Witold Pilecki's birth, it is vital to recall one of the most outstanding soldiers of the Polish armed underground resistance movement during World War II.
SOURCE: FLICKR
Witold Pilecki was born on May 13, 1901, to a Polish family whose traditions shaped his upbringing––his father Józef fought in the January Uprising of 1863, as did Hipolit and Hieronim, two brothers of his mother, Ludwika née Osiecińska. Witold's vision of the world and his strong attachment to the idea of an independent Poland were built upon stories about the Uprising, Mikhail Muravyov, known under his moniker "Hangman," Vilna, or confiscated property after the Uprising. Witold's father was Julian, a forest inspector in the Russian town of Olonets, Karelia, where the young Pilecki was born.
The young Witold got his first experience in underground resistance organizations while attending illegal Polish self-education clubs and then the clandestine Polish scout units.
In the spring of 1918 he took part in what might have been his first combat operation––along with his friends Witold broke into a Russian military warehouse in Orel, seizing uniforms and other pieces of equipment. In Vilna Witold enrolled the Joachim Lelewel Gymnasium, he also joined the underground Polish Scouting and Guiding Association (ZHP) and the Polish Military Organization. In December 1918 Pilecki fought in the battle to reclaim Vilna from Germany, and then in other battles against the Bolsheviks and Ukrainians. He also fought in the battle to seize back Brest on the Bug from the German hands where he showed both commitment and incredible bravery.
In the early 1930s Pilecki met Maria Ostrowska, a primary school teacher in the nearby Krupa village, who soon became his wife. They got married on April 7, 1931, and started a family in 1932 when their son Andrzej was born while a year later their daughter Zofia came into the world. At the same time Pilecki was active in the local community: he was the chairman of a dairy, headed a volunteer fire brigade, and founded a farmer's association. He was also a farmer––in September 1926, Pilecki became the owner of his family's ancestral estate, Sukurcze, with over 100 hectares of land, a manor, a court yard, and farm buildings. He put all his efforts into repairing as well as modernizing his neighborhood.
In 1939 he fought in the battle of Wolbórz and Chełm. He never laid down his arms and founded the Secret Polish Army resistance, coining its name, and then becoming its chief of staff and the chief inspector. Pilecki volunteered to allow himself to be captured by the occupying Germans to infiltrate the Auschwitz concentration camp to gather intelligence detailing German atrocities at the camp and establish an underground resistance movement. On 19 September 1940 he deliberately went out during a Warsaw street roundup in Żoliborz and was caught by the Germans. He had a false identity card in the name of Tomasz Serafiński. Pilecki was then sent to Auschwitz and was assigned inmate number 4859. Inside the camp Pilecki organized an underground Military Organization (Związek Organizacji Wojskowej, ZOW). Also while there, he helped other inmates, asking for better working conditions, extra portions of soup for the exhausted, food allotments, or asking to allow them to work indoors. He made efforts to hand information through the former inmates to the headquarters of the Home Army in Warsaw––and through it to London. He told everything he witnessed about the destructive labor, inhuman suffering, minimal food rations, and offered some analyses of the possibility to start an uprising in the camp. Witold Pilecki left Auschwitz on the night of April 26, 1943, after a 947-day stay in the camp, and made his way back to the headquarters of the Home Army in Warsaw to submit his report about his time in Auschwitz. In Warsaw he was active in the Home Army, drafting up a report on the military underground organization inside the camp. Following his time in Auschwitz, Pilecki fought in the Warsaw Uprising of the summer of 1944, volunteering for service with Chrobry II Battalion (Warszawianka Company). Pilecki was taken prisoner after the Uprising and spent the rest of the war in captivity, first in the town of Lansdorf in Silesia and then in a prisoner of war camp in Murnau. The camp was liberated by General George Patton's 3rd Army on April 29, 1945. He made his way to Italy where he became an officer of the Polish Second Corps led by General Władysław Anders. Witold Pilecki then returned to Warsaw under an assumed name of Roman Jezierski on December 8, 1945 to begin gathering intelligence on the situation in the country––including crimes of the Ministry of Public Security––that he then handed to the Polish Second Corps. He was arrested on May 8, 1947, and thrown in a Mokotów jail. He fought off allegations of espionage or of staging an attack against officers of the Ministry of Public Security. In prison he was tortured: his nails were torn off, his legs were crushed, his testicles were crushed, he was stuffed on a leg of a chair. His Auschwitz reports were not included in the case file; it is worth adding that Pilecki's testimony is both a deeply moving and shocking read.
A show trial was organized and held on March 3, 1948. Pilecki pleaded not guilty. During the trial, the prosecutor did not allow for the questioning of his witnesses nor did he permit them to the witness stand, anyone who could defend Pilecki.
On May 15, 1948, Pilecki was sentenced to death, deprived of public and civil rights, while his property was forfeited to the state treasury. The final bid for clemency sent to communist officials by Pilecki's attorney, family, and friends was eventually turned down and the sentence was upheld.
Witold Pilecki––veteran of the two world wars, and the Polish-Soviet War, awarded with Poland's highest honors, Auschwitz volunteers, founder of an underground resistance organization in the camp, Warsaw Uprising veteran, prisoner of war camp in Lansdorf and Murnau, Home Army officer, Polish Second Corps officer in Italy, one of the most venerated figures of World War II and in general––was shot in the back of the head by communists on May 25, 1948, at 9:30 pm.
Author: Rafał Zgorzelski, PhD
A historian, publicist and manager. PhD in humanities in the field of history – a graduate of the Nicolaus Copernicus University in Toruń. He gained professional experience in the regulated sectors. His research interests focus on modern political thought and contemporary geopolitical systems. Promoter of economic patriotism.
Support Us
If content prepared by Warsaw Institute team is useful for you, please support our actions. Donations from private persons are necessary for the continuation of our mission.
All texts published by the Warsaw Institute Foundation may be disseminated on the condition that their origin is credited. Images may not be used without permission.