Russia Monitor is a review of the most important events related to Russian internal and external security, as well as its foreign policies.
Date: 28 March 2022 Author: Grzegorz Kuczyński
Tensions Run High Between Russia, Japan: Sanctions, Drills, and Disputed Islands
Amid the Russian invasion of Ukraine, ties soured rapidly between Moscow and Tokyo. After Japan condemned the hostiles and joined Western nations in imposing sanctions, Moscow halted peace treaty talks and launched military drills near the Kuril Islands whose status is disputed by the two states. In response, Tokyo reminded Russia that it had been illegally occupying four of its islands.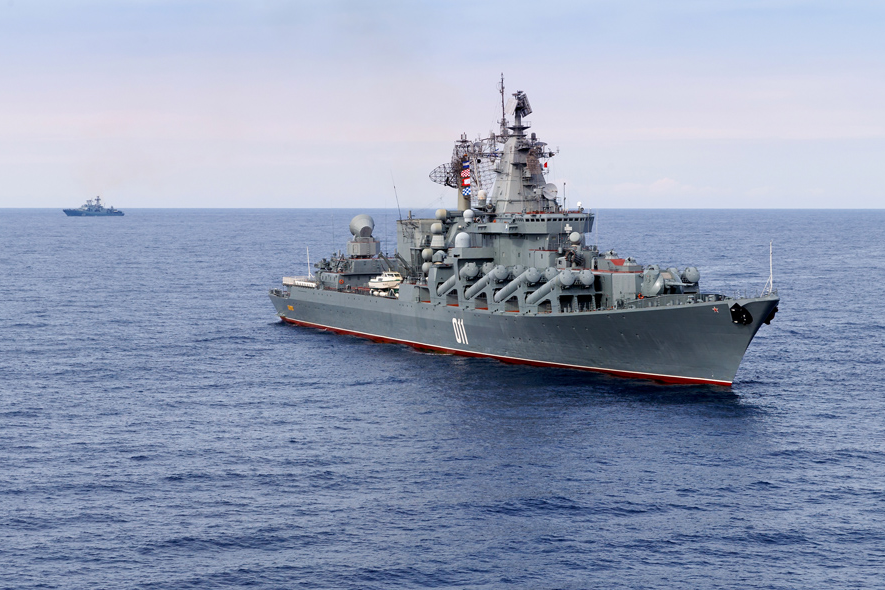 SOURCE: structure.mil.ru
The Russian military on March 25 started a military exercise involving more than 3,000 troops on the disputed Kuril Islands. On March 21, Russia said it was withdrawing from negotiations with Japan aimed at signing a formal World War II peace treaty because of Tokyo's "openly hostile stance" against Moscow's invasion of Ukraine. Russia and Japan have never signed a peace treaty to formally end World War II. One of the key issues is competing claims over territorial rights to the Kurile Islands, which Tokyo calls its Northern Territories. They involve the four islands—Kunashiri, Etorofu, Shikotan, and the Habomai group of islets. The Soviet Union seized them in 1945 soon after Japan's surrender. The authorities in Tokyo say the islets have been under illegal occupation by Russia. The statement also said Russia was ending a visa-free regime for Japanese people to visit the islands and halted efforts to establish joint economic activity there. In 2018, both countries agreed to speed up talks on the issue. Prime Minister Fumio Kishida told the upper house of the Japanese parliament that Japan views as unacceptable Russia's decision to suspend the countries' negotiations on a post-World War II peace treaty. Furthermore, Tokyo lodged a diplomatic protest with Moscow following the Kremlin's decision. Russia took some tit-for-tat measures to retaliate against Japan's harsh policy following Moscow's invasion of Ukraine. On March 1, Japan froze assets held by six individuals including President Vladimir Putin and Foreign Minister Sergey Lavrov, and three Russian banks, among which the country's central bank. Japan also prohibited exports to 49 Russian entities as part of the sanctions. Tokyo also pledged to bar several Russian banks from the SWIFT system, imposed sanctions against transactions with Russian bonds, and froze assets of some Russian financial institutions. Two days later, Japan blacklisted four more Russian banks. On March 8, Japan announced a new package of sanctions, freezing the assets of an additional 32 Russian and Belarusian officials and oligarchs. On March 18, the Japanese government announced new financial sanctions against six Russian businesses and government entities and 15 individuals, among them defense officials and the state-owned arms exporter, Rosoboronexport. Japan will block the assets of 25 additional Russian citizens and ban exports to 81 Russian organizations, the foreign ministry announced in a statement on March 25. Japan will proceed with steps to strip Russia of its favored nation status and to prevent it from evading financial sanctions using digital assets, PM Fumio Kishida said the day before. Foreign Minister Yoshimasa Hayashi and his Turkish counterpart Mevlut Cavusoglu on March 19 condemned Russia's invasion of Ukraine as violating international law. A day later Kishida, on a visit to New Delhi, calls on his Indian counterpart, Narendra Modi, to take a tougher stand over Moscow's invasion of Ukraine. Amid the Russian attack on Ukraine, the Japanese government is no longer using mild rhetoric so as not to raise the ire of Moscow. Asked about the islands, Japanese Prime Minister Fumio Kishida and the country's chief diplomat said "they are Japan's inherent territory." Japan sent bullet-proof vests, helmets, food, warm clothes, and other supplies to Ukraine following Russia's aggression.
Support Us
If content prepared by Warsaw Institute team is useful for you, please support our actions. Donations from private persons are necessary for the continuation of our mission.
All texts published by the Warsaw Institute Foundation may be disseminated on the condition that their origin is credited. Images may not be used without permission.