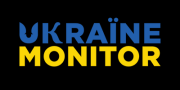 Ukraine Monitor presents the latest news concerning internal and external matters of Ukraine – a unique country where the interests of the East and the West clash almost every day.
Date: 20 July 2023 Author: Grzegorz Kuczyński
Tensions Run High in the Black Sea
Kyiv's defense ministry said in a statement that such vessels "may be considered by Ukraine as carrying military cargo with all the corresponding risks. The move comes as a response to Moscow withdrawing from a U.N.-brokered deal allowing passage to cargo ships carrying grain from Ukrainian ports.
SOURCE: WWW.FLICKR.COM/MINISTRYOFDEFENCEUA
The Russian defense ministry said that from July 20 all ships going across the Black Sea to Ukrainian ports would be considered "potential carriers of military-purpose cargoes." "The countries whose flags those ships will fly will be seen as involved in the Ukrainian conflict on the side of the Kyiv regime," it said. Moscow's refusal to extend the Black Sea Grain Initiative agreed a year ago means the withdrawal of navigation safety guarantees in some areas of the Black Sea. Russia also began targeting Ukraine's port infrastructure west of Crimea. After Russian safety guarantees expired in the Black Sea on the night of July 19 and 20, Moscow hit Mykolaiv and Odesa with more than 20 Kh-22, Oniks, Kalibr, Iskander missiles, and suicide drones. "Our information indicates that Russia laid additional sea mines in the approaches to Ukrainian ports," a White House National Security Council spokesperson told journalists. The UK defense ministry said in a statement that the Russian Black Sea Fleet would likely now take a more active role in disrupting any trade. Now, Russia is attempting to restrict traffic to Ukraine's Black Sea ports. Ukraine said it would respond to any aggression. Ukraine's Defense Ministry said on July 20 it would consider all ships traveling to Russian ports on the Black Sea that are occupied by Moscow as potential carriers of military cargo from July 21. The ministry also said that navigation in the northeastern part of the Black Sea and the Kerch Strait of Ukraine was banned as dangerous. The whole issue is political as the Russian fleet controls the area. However, Ukraine is now capable of targeting Russia more often than before, including vessels and facilities, one example being an attack on the Crimean bridge that links Russia and Moscow-occupied Crimea.
Support Us
If content prepared by Warsaw Institute team is useful for you, please support our actions. Donations from private persons are necessary for the continuation of our mission.
All texts published by the Warsaw Institute Foundation may be disseminated on the condition that their origin is credited. Images may not be used without permission.