Taliban's Visit to Moscow Comes As Part of Russia's Afghan Intrigue
Russia continuously threatens with alleged danger from the so-called Islamic State and back the Taliban. It also called on the parties to the conflict to launch a peaceful dialogue while urging the United States and NATO to withdraw from the war-ravaged country. Moscow's primary goal in Afghanistan consists of becoming a key mediator in the Afghan civil war and securing dominant influences in Kabul.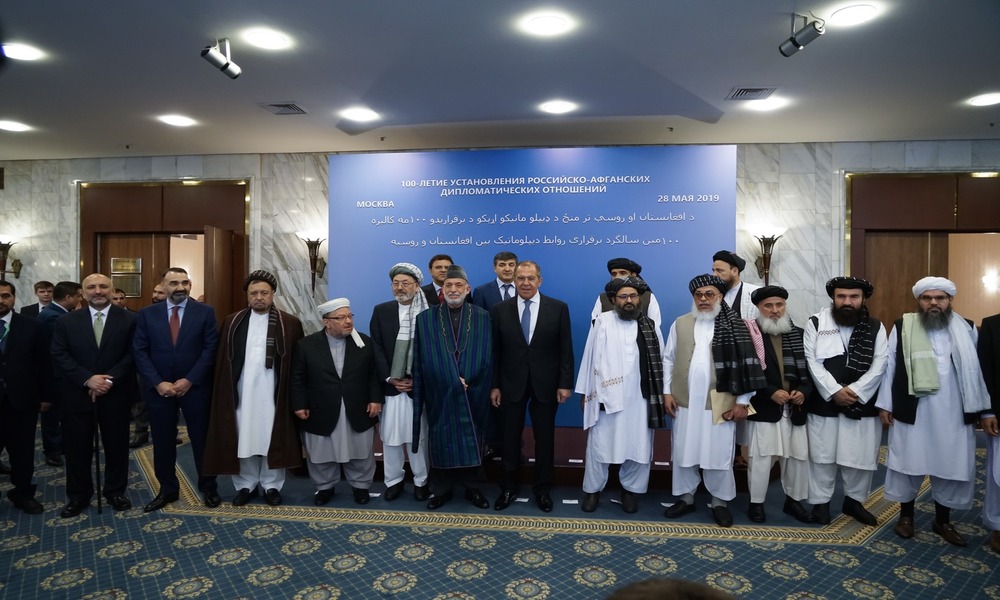 SOURCE: MID.RU
A large 14-member delegation of the Taliban headed by Taliban deputy leader Mullah Abdul Ghani Baradar arrived in Moscow to hold talks with senior Afghan politicians and tribal elders. Russia committed itself to hold the event under the pretext of the centenary of diplomatic relations between Russia and Afghanistan. Already at the beginning of the event, Russian Foreign Minister Sergei Lavrov has called for the complete withdrawal of international forces from Afghanistan. The summit was also attended by former Afghan President Hamid Karzai and Afghan Ambassador to Russia Mohammad Latif Bahand. Yet it was not confirmed whether the Kabul government representatives would hold a meeting with the Taliban.
Support Us
If content prepared by Warsaw Institute team is useful for you, please support our actions. Donations from private persons are necessary for the continuation of our mission.
Also, Russia did not mind welcoming the militant movement designated a terrorist organization. Russian-U.S. rivalry has also gone beyond its traditional scopes and refers now to peace talks. U.S. Peace Envoy Zalmay Khalilzad has held several rounds of talks with the militants in Qatar in recent months. Although some progress has been made, the Taliban so far have disagreed with taking part in direct negotiations with the government in Kabul and a summit planned for April in Qatar was canceled. Meanwhile, Moscow has offered to mediate in the talks. Taliban officials had met Afghan politicians in Moscow in November 2018 and February 2019, but those talks had not included members of Ghani's government.
Russia has long provided support for the Taliban, both politically and militarily, as pointed out by Washington. Moscow has justified its ties with the Taliban with an exaggerated estimate of the threat from the so-called Islamic State in neighboring Afghanistan, an area of struggles between the Taliban and IS fighters. Moscow has also used the Islamic State to intimidate such countries as Tajikistan. During his visit to the Tajik capital of Dushanbe on May 21, Alexander Bortnikov, the director of Russia's Federal Security Service (FSB), said that IS jihadists were, in particular, deployed to northern provinces of Afghanistan, close to the borders of former Soviet republics. Bortnikov claimed that as many as 5,000 militants had gathered in the area yet Washington estimated their number in Afghanistan not to exceed 2,000. However, Moscow's goal is to scare countries such as Tajikistan to make them tighten security cooperation in Moscow (army and special services).
All texts published by the Warsaw Institute Foundation may be disseminated on the condition that their origin is credited. Images may not be used without permission.