Summer School in American Law, Politics & Economy 2020
Are you interested in US politics? Want to know more about the US legal system? Curious about the future of the US economy? If so, apply to the Summer School in American Law, Politics & Economy 2020 organized between 16 and 29 August in Poznań, Poland. Warsaw Institute is the official partner of the event.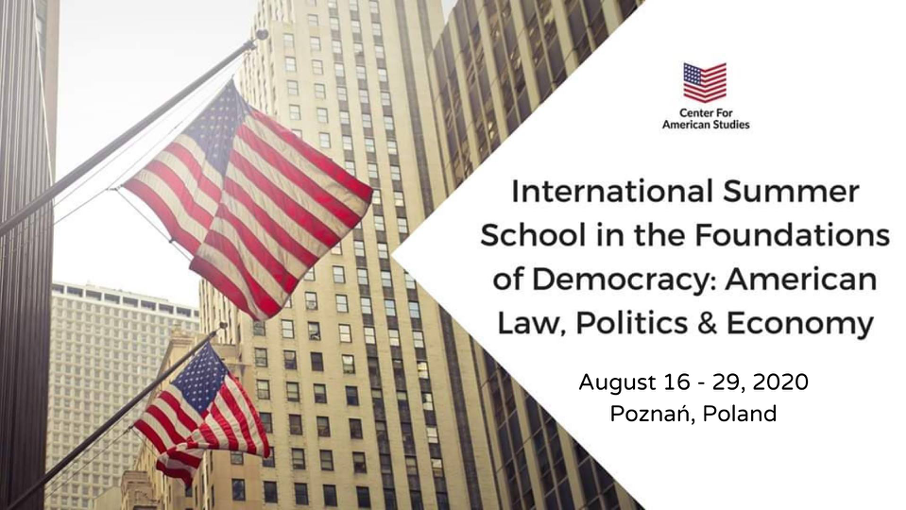 SOURCE: CFASPOLAND.ORG
Summer School in the Foundations of Democracy: American Law, Politics & Economy 2020 is a two-week event organized by the Center for American Studies and the American Law Society. It is addressed to students and graduates regardless of their field of expertise or country of origin, who would like to broaden their knowledge on topics related to the United States. It will include courses, lectures, debates and workshops led by specialists from Poland, Germany and the USA, and will culminate in the international interdisciplinary conference "American Law, Philosophy, Politics & Economy". More information about the program, application and financing is available on the organizer's website and the official event on Facebook.
All texts published by the Warsaw Institute Foundation may be disseminated on the condition that their origin is credited. Images may not be used without permission.