A Stronger Polish-Romanian Military Cooperation
The Chief of Romanian General Staff, General Nicolae Ciuca, met the Chief of the General Staff of the Polish Armed Forces, Lieutenant General Leszek Surawski, in Bucharest, last week. The main topics of discussion were the evolution of the security in the region, the state of bilateral relations in the context of the strategic partnership between the two states, the identification of new areas of cooperation between the armed forces of the two countries and the diversification of common training.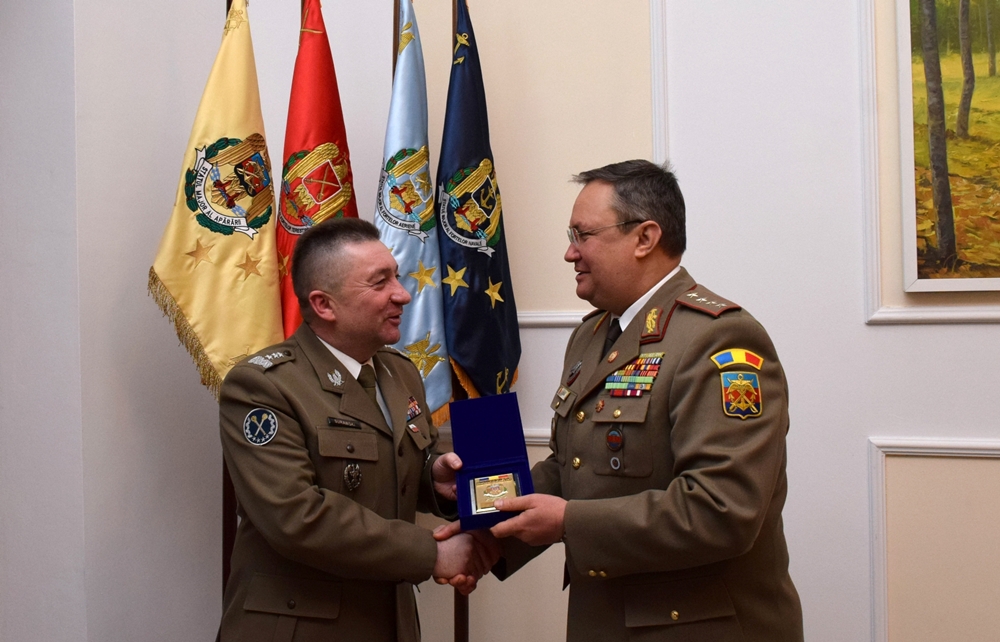 SOURCE:MAPN.RO
According to the official press release of the Romanian National Ministry of Defence, during the official visit, Lieutenant-General Leszek Surawski was also received by the Secretary of State and Head of the Department for Defense, Planning and International Relations Policy, Mircea Dusa. "There is an excellent bilateral cooperation between Romania and Poland, which we need to consolidate, by the virtue of our common interests. Our countries have managed to focus the Allies' attention on the eastern flank of NATO and now, new efforts must be directed towards further measures to strengthen the deterrence and defense posture in a coherent, balanced and integrated approach. This year's NATO Summit is a good opportunity to convey a strong message on this", declared the Romanian state official.
In line with the measures approved by the Warsaw 2016 NATO Summit, the Romanian Army is permanently present in Poland with an anti-aircraft defense detachment, as part of the US-led NATO Battle Group. At the same time, Poland takes part with a detachment in the structure of the 26th Infantry Battalion "Neagoe Basarab" of the South East Multinational Brigade. During his presence in Romania, Lieutenant General Leszek Surawski also visited the Multinational Brigade in Craiova, where he met the Polish soldiers deployed there.
Headquarters Multinational Division South – East (HQ MND-SE) is a North Atlantic Council (NAC) activated NATO military body under operational command (OPCOM) of Supreme Allied Commander Europe (SACEUR, having among its personnel officers, warrant officers and non-commisioned officers from 14 contributing nations: Albania, Bulgaria, Canada, France, Germany, Greece, Hungary, Poland, Romania, Spain, Slovakia, Turkey, United Kingdom and United States.
120 Romanian troops of the Brasov-based 228th 'Piatra Craiului' Air Defence Battalion are deployed to Poland between September 2017 – March 2018, as part of the NATO troops in Orzysz. The Romanian force, equipped with 35-mm Oerlikon anti-aircraft guns, part of the US-led NATO battlegroup, has the mission to ensure, in a rotational system, the forward strengthened presence in the north-east of the Alliance and deter all potential aggression in accordance with the measures adopted at the Warsaw Summit.
All texts published by the Warsaw Institute Foundation may be disseminated on the condition that their origin is credited. Images may not be used without permission.