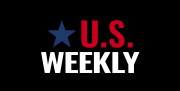 U.S. WEEKLY offers an in-depth analysis of various geopolitical processes that have direct effect on US' domestic and foreign policies. This particular analytical column is possible thanks to the cooperation with polish media abroad: Dziennik Związkowy – Polish Daily News, Polishexpress of United Kingdom and WIrlandii.pl of Ireland
The strengthening of Polish Transatlantic relations
Thousands of refugees have passed through the city of Rzeszow, Poland following the start of Russia's full-scale invasion of Ukraine on the 24 of February 2022. The city has now become a temporary home to US troops after establishing a US permanent military base in Poland back in June 2022. In a similar setting, the city of Poznan inaugurated the 'Abrams Academy', in reference to the military Abrams MBT tanks, where American technicians, instructors, and crews who operate these tanks train and collaborate with Polish soldiers.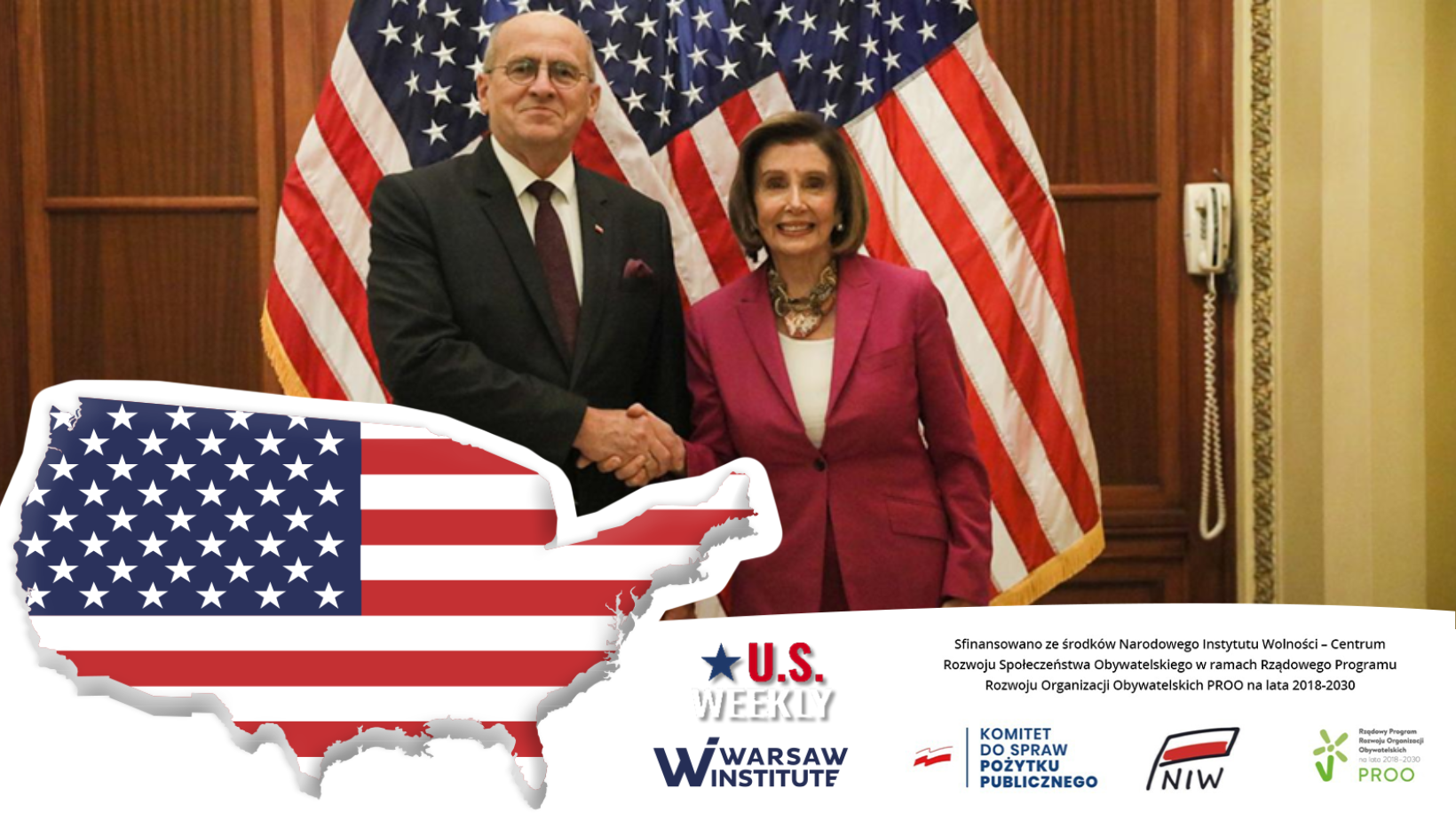 SOURCE:Retrieved from the Official Website of Ministry of Foreign Affairs Republic of Poland
Following the mutual commitments of both countries, Foreign Minister Zbigniew Rau visited Washington from the 23rd to the 29th of September 2022. His itinerary included a series of meetings with representatives of US authorities. In a meeting in Washington between Poland's Foreign Minister Zbigniew Rau and US House of Representatives speaker Nancy Pelosi, Poland's energy security concerns were highlighted. In addition to the possible energy crisis that Western Europe may face during winter, the discussion observed how this can lead to some EU leaders to pressure Ukraine to start negotiations with Russia."[1]
Since Russia's attack on Ukraine began, NATO has taken measures to shield its member States along the eastern flank from potential aggression under recurrent missions of enhanced Vigilance Activities. Such activities have recently observed Typhoon jets fly from the United Kingdom (UK) to Poland to patrol NATO's eastern border. As part of Britain's effort to help secure the eastern border of NATO, these routines are intended to deter any aerospace transgression and provide rapid response on a 24/7 situational awareness.
Continuing the joint efforts, the UK and Poland representatives recently concluded an agreement at the Zamość Military Base to procure major defence equipment.[2] Moreover, an element of interest within the agreement, seeks to "support Poland in establishing sovereign capabilities for missile manufacture, providing a framework for industrial cooperation and co-development."[3]
Equivalently, the US Congress has recently approved $289 million USD in military financing for Poland. The approval comes after US Secretary of State Antony Blinken pledged to Kyiv early Spetember, a "plan to provide $2.8 billion of military aid to Ukraine and 17 other countries in the region."[4] From the overall package, $1 billion of that will go to Ukraine, and Poland's share – around 10% of the total package, will amount to $288.6 million (1.4 billion zloty).[5] This action is perceived as a move to 'arm Poland to the teeth' in a continued strategy of deterrence in NATO's eastern flank. Accordingly, Poland's Foreign Minister Zbigniew Rau was asked during his visit to Washington about the Congress' decision.[6]
"This decision responds to the need we've been constantly raising – strengthening of the eastern flank of NATO. Indeed, we stand convinced that deterrence is the essence of war prevention and maintaining peace," he said.
Essentially, this support is aimed at reinforcing the Polish defence and deterrence capabilities, amidst the increased levels of the threat posed by Russia. Naturally, the Western support to Ukraine is perceived by Russian and Belarus, as a maneuvre intended to 'add fuel to the fire'. During an early meeting on the 4th of October, senior officials, heads of the military, security and law enforcement agencies of Belarus gather for a routary meeting in Minsk. The Polish/American airfield in Rzeszow was acknowledged as the main point of entry of weapons and military equipment.[7]
As expected, the developments outside mere Ukranian territory have provoked further anxiety from the Russian and Belarusian corner. The modernization of Polish forces and training drills near the Belarusian borders have been highlighted by officials as sources of concerns. For instance, "a new mechanized division is being set up in the south of the Belarusian direction"[8] which has been accompanied by major requests from Lithuania and Latvia for enhanced NATO presence.  Undoubtly, both fronts remain concern about their counter part's next move.
[1] Telewizja Polska "Pelosi praises Poland's support for Ukraine in conversation with FM Rau" (September 29, 2022) Available at: <https://tvpworld.com/63053133/pelosi-praises-polands-support-for-ukraine-in-conversation-with-fm-rau> Accessed October 2022.
[2] United Kingdom Ministry of Defence "Landmark agreements strengthen UK-Poland defence relations" (October 4, 2022) Available at:
<https://www.gov.uk/government/news/landmark-agreements-strengthen-uk-poland-defence-relation>  Accessed October 2022.
[3] Idem.
[4] Tilles Daniel, "US Congress approves $289 million in military financing for Poland" Notes from Poland (September 29, 2022) Available at: <https://notesfrompoland.com/2022/09/29/us-congress-approves-289-million-in-military-financing-for-poland/> Accessed October 2022.
[5] U.S. Embassy Warsaw "United States Invests $288.6 Million in New Foreign Military Financing for Poland" (September 29, 2022) <https://pl.usembassy.gov/new_military_financing/> Accessed October 2022.
[6] TVN24 "US Congress approves 288.6 million dollars military financing for Poland" (September 29, 2022)
<https://tvn24.pl/tvn24-news-in-english/united-states-invests-2886-million-in-new-foreign-military-financing-for-poland-6136072> Accessed October 2022.
[7] Official Website of the Republic of Belarus "Lukashenko convenes meeting to discuss military security" (October 4, 2022) Available at: <https://www.belarus.by/en/press-center/news/lukashenko-convenes-meeting-to-discuss-military-security_i_0000148261.html>  Accessed October 2022.
[8] Presidential Office of the Republic of Belarus, "Lukashenko concerned about military buildup in Poland, Lithuania, Latvia" (October 4, 2022) <https://eng.belta.by/president/view/lukashenko-concerned-about-military-buildup-in-poland-lithuania-latvia-153556-2022/>
Katja-Elisabeth Herrmann
Katja-Elisabeth works as a research fellow at the Warsaw Institute. She has a background in Transatlantic Affairs from the College of Europe (Warsaw, Poland) and the Fletcher School of Law and Diplomacy at Tufts University. Additionally, Katja-Elisabeth holds a BA in International Relations and International Organizations which she combined with a degree in International and European Law from the University of Groningen. During her undergraduate studies, her main focus explored the nexus between technology and law in the European Union. She has recently been awarded the Squire Patton Boggs Foundation public policy fellowship in 2022. As part of her work under the fellowship program, her research is devoted to relevant topics of transatlantic affairs interest from a legal and political perspective.
Support Us
If content prepared by Warsaw Institute team is useful for you, please support our actions. Donations from private persons are necessary for the continuation of our mission.
All texts published by the Warsaw Institute Foundation may be disseminated on the condition that their origin is credited. Images may not be used without permission.