Stabilization Efforts High on Agenda of Putin's Annual News Conference
Russian President Vladimir Putin held on December 19 his annual news conference. This year the Russian leader yet put on a mask of a peaceful statesman, with little aggression in what he said and a more moderate rhetoric that prevailed. But one thing has not changed: the president's words were full of lies. The latest edition of Putin's end-of-the-year televised news conference fits into the Kremlin's policy of stabilization and endeavors to preserve the status quo. Putin's regime has no means to keep up with its belligerent external policy as it did before, but the country's internal affairs require all focus being placed on calming down opposition sentiments and consolidating the current political model.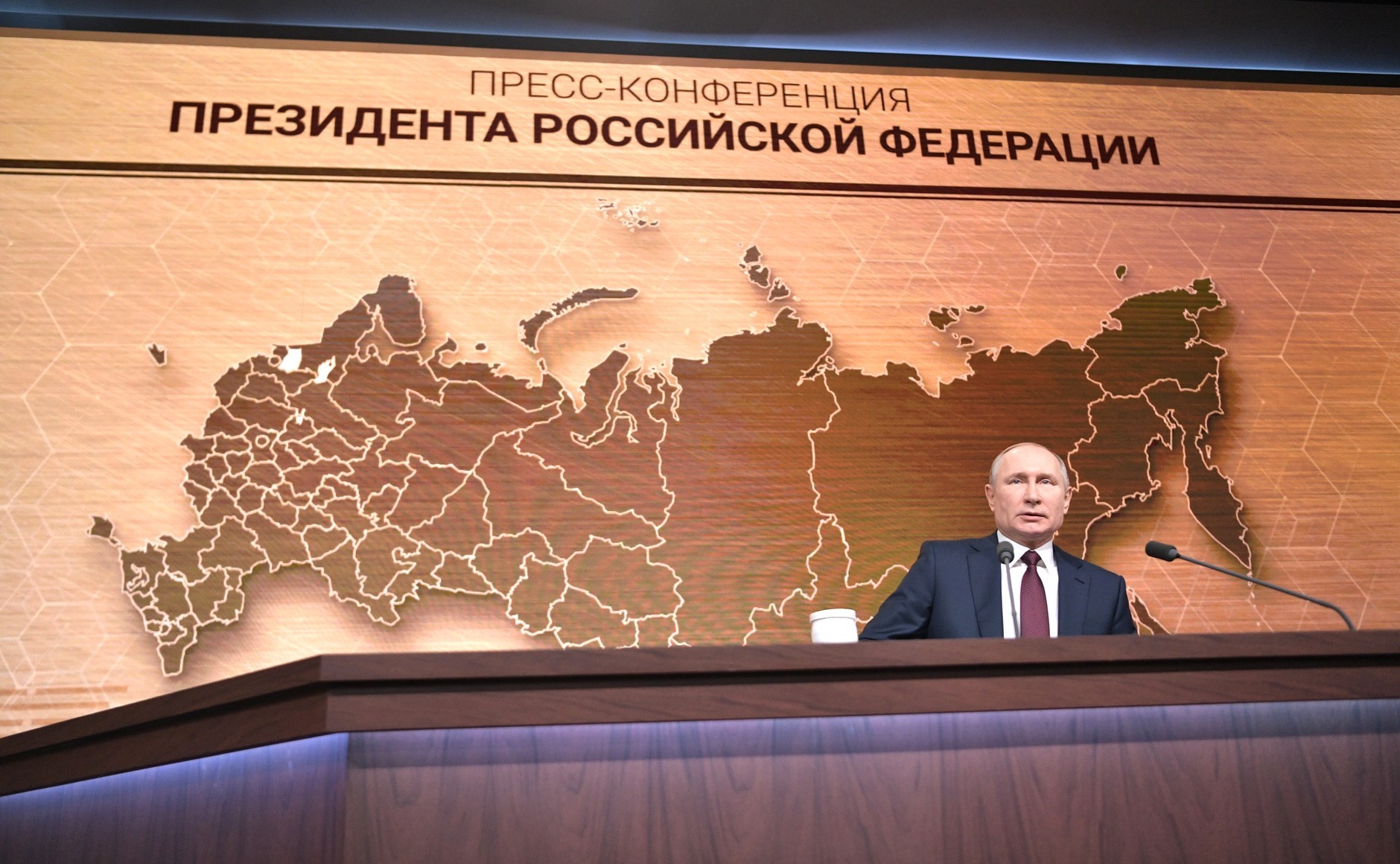 SOURCE: KREMLIN.RU
It is worth noting that Putin took a very conciliatory stance on the United States, unlike was the case in the past few years when Putin even threaten Washington to start a nuclear war. The Russian leader said his country is ready to extend the New START arms treaty with the United States and admitted he expects Trump to remain in office despite the impeachment procedure being underway. And yet Putin said that there had been no response to Russian proposals to renew the nuclear arms treaty. After Washington pulled out of the ABM (2002) and INF (2019) treaties, is the last nuclear arms limitation agreement still in force between Russia and the United States, the world's two nuclear powers. Moscow is trying its utmost to prevent a situation arising when all restrictions are no longer in place and Russia may be doomed to a new full-blown arms race.
Support Us
If content prepared by Warsaw Institute team is useful for you, please support our actions. Donations from private persons are necessary for the continuation of our mission.
Of course, Putin continued to repeat his old lies over key issues. For instance, Putin said that there were no "foreign troops" in areas of Ukraine's regions under separatist control. Putin also defended an amendment that he signed into law about media outlets deemed "foreign agents" to include workers employed by such organizations being listed as "foreign agents," or a tool for repressing or even destroying the opposition. Putin yet again called for direct talks between leaders of "people's republics" and the Kiev government to help restore peace. Speaking at the press conference, Putin spoke rather warmly of Ukraine's current authorities, unlike was the case of Poroshenko, by praising, among other items, Kiev's decision to extend a law offering special status to separatist-controlled Donbas. Asked about the matter of Russian gas transit through Ukraine, Putin reiterated a constant element of Moscow-made disinformation, saying that a large part of the gas transmission system passing through Ukraine is old and requires an upgrade. This means Ukraine needs to do something about it because potential failures pose a threat to safe gas flows to Europe.
All texts published by the Warsaw Institute Foundation may be disseminated on the condition that their origin is credited. Images may not be used without permission.