Russia's Rosneft Hits Record-High Profits and Pays Out Biggest-Ever Dividends
Throughout 2019, Russia's state oil firm Rosneft earned 805 billion roubles ($12.6 billion), up from 649 billion roubles ($10.2 billion) in 2018. With increasing profits come record-high dividends to be paid out to the firm's shareholders, including the state.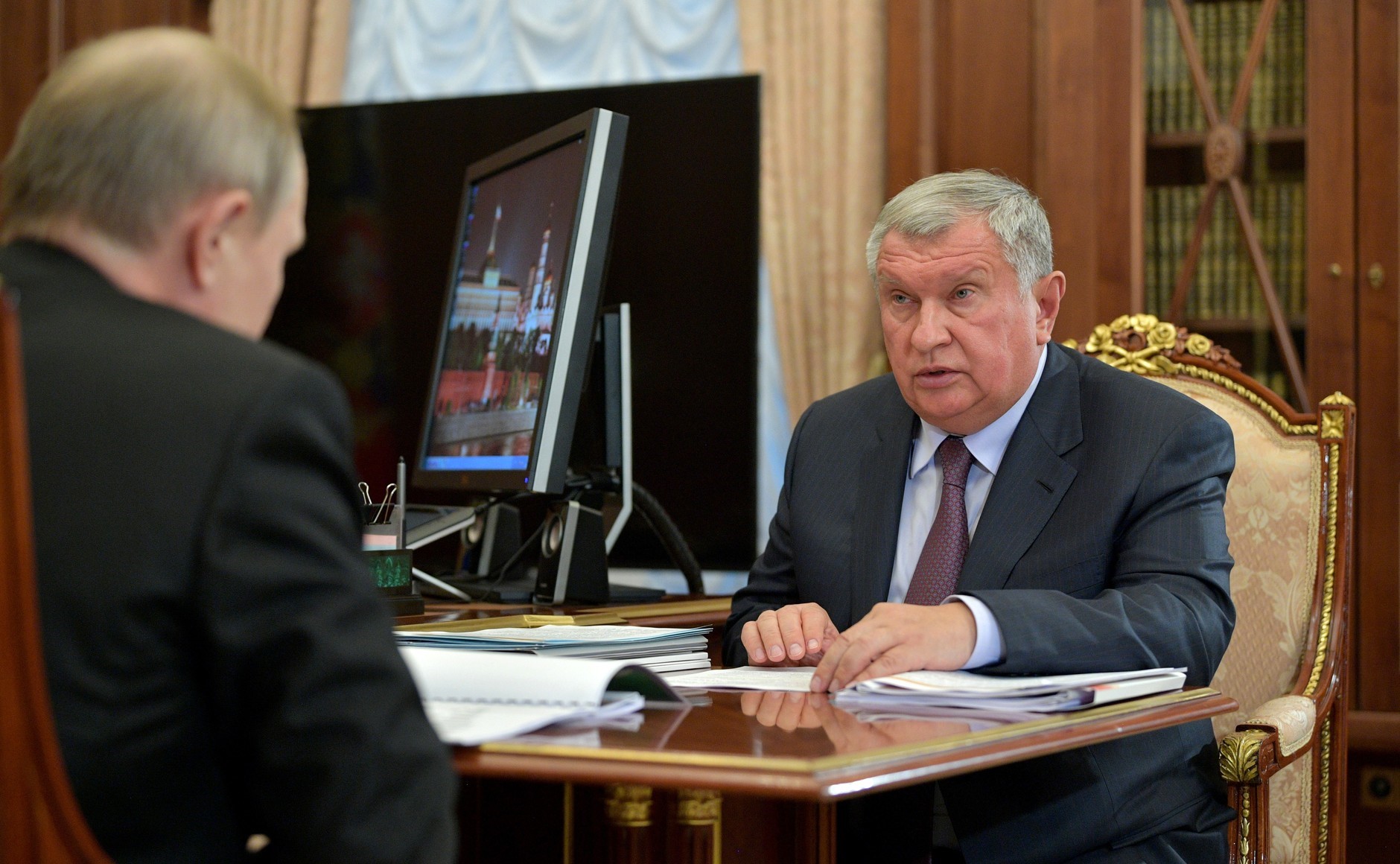 SOURCE: KREMLIN.RU
Rosneft's revenues were 8.68 billion roubles in 2019, or 5.3 percent more than a year before. An increase in the oil firm's earnings stemmed from the 20.1 percent surge in oil output, with a 6.2-percent drop in its prices globally. The EBITDA ratio went up by 1.2 percent, reaching 2.1 trillion roubles, while the firm's clean debt dropped by 907 billion roubles, or 15.6 percent. The recent increase in ratios is linked to Rosneft's bigger oil sales, "chiefly in the east," and its improved expenditure control. In addition comes Rosneft's capital expenditure that dropped by 8.8 percent. In 2019, the company's net profit attributable to shareholders soared by 29 percent. As announced by Igor Sechin, CEO of Rosneft, revenues from dividends calculated according to the 2019 average share price will amount to 8 percent. Throughout 2019, the company paid out 283 billion roubles in dividends to its shareholders, of which payout to the state totalled 141 billion roubles ($2.2 billion). The firm paid out 162.6 billion roubles –– or 5.2 percent more than a year before –– in dividends to shareholders in the first half of 2019. Suffice it to recall that Rosneft's total dividend amount hit a record 274.5 billion roubles in 2018. In late 2017, in its updated dividend policy, Rosneft agreed to pay 50 percent of its net profit as dividends to shareholders. With Rosneft's figures in the second half of 2019, shareholders could fetch up to 191 billion roubles, an amount that is likely to exceed 350 billion roubles throughout the whole year. Rosneft will pay half of this sum to its state-run shareholder, Rosneftgaz, that holds 50 percent plus one voting share.
Support Us
If content prepared by Warsaw Institute team is useful for you, please support our actions. Donations from private persons are necessary for the continuation of our mission.
Russia's biggest and well-performing oil firm is now hoping to leave its footprint on foreign energy markets. Rosneft is keen to bid for India's oil marketing and refining firm Bharat Petroleum Corp Ltd (BPCL) that owns 25 percent of the country's fuel stations. Energy firms like ExxonMobil, Total, and Aramco also have been interested in acquiring the Indian-based company. Igor Sechin flew to New Delhi to meet with Indian Oil Minister Dharmendra Pradhan to express interest in acquiring a stake in privatized Bharat Petroleum. The Indian government is looking to sell its entire 53 percent stake in BPCL. In consequence, Russia's Rosneft would add to its portfolio a 25 percent stake in Indian fuel stations. It is the first time that a private energy company from outside India will gain access to the country's retail fuel market. A new owner will take over 11 percent of India's total oil processing capacities. During a visit to India, Rosneft CEO signed a deal with state-owned Indian Oil Corp, India's top refiner, that gave the latter an option to buy up to 15 million barrels of Urals crude in 2020. India has been diversifying the sources of its crude oil imports that come into the country's energy market mainly from the Middle East.
All texts published by the Warsaw Institute Foundation may be disseminated on the condition that their origin is credited. Images may not be used without permission.