Russia's Novatek Signs Deal With Japan's Gas Company
Both Novatek's development and its income from Arctic LNG projects seem to depend on its regular, rapid and increasing supplies to Asian-Pacific markets. Russia's largest private-owned gas firm aims at expanding its transport infrastructure on the Northern Sea Route, which explains the company's plans to build a trans-shipment terminal in the Kamchatka Peninsula and a recent Russian-Japanese deal, under which Novatek will be able to benefit from Japan's storage facilities.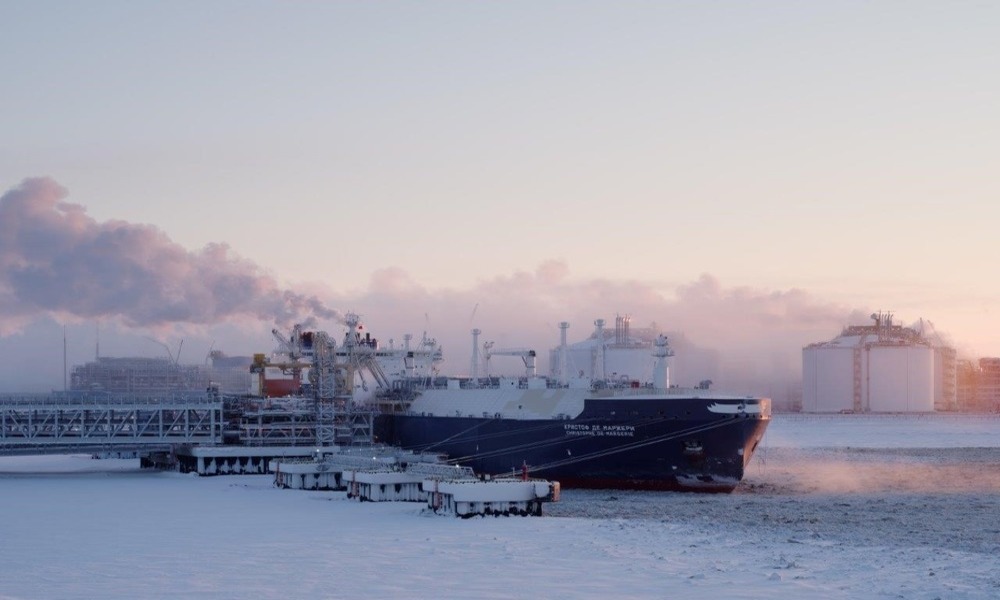 SOURCE: NOVATEK.RU
The Russian firm is currently looking at storing liquefied natural gas produced in the Arctic on Japan's southern island of Kyushu, a solution that would offer Novatek a possibility to meet Chinese demand and cut freight costs. Back in December 2018, Japan-based Saibu Gas Co. signed a preliminary agreement to allow the Russian firm to use its storage facilities. The Japanese firm has now informed about its readiness to build two additional LNG tanks, thus boosting its exports capabilities. Such infrastructure would provide Novatek with greater flexibility to meet Chinese and South Korean demand and cut freight costs. The latter has remained at an elevated level due to LNG shipment through the Northern Sea Route from Novatek's Yamal project. Though, it is difficult for a significant part of the year due to the thick ice cover. It takes on average 15 days to LNG to the Asian market through the Northern Sea Route compared to about 30 days by a southern path traveling through the Suez Canal. The long-term success of Arctic LNG projects depends on shortening and facilitating supplies through the Northern Sea Route to reach key Asian markets. In August 2018, Novatek announced its intention to complete a feasibility study of Kamchatka's terminal. This is where LNG would be reloaded from special ice-class tankers to more conventional vessels.
The Novatek-Saibu deal clearly depicts that Russia's largest LNG producer tends to prioritize the Asian-Pacific market. The firm is already getting ready for upcoming changes in Asian markets, according to which countries such as China committed themselves to try their best efforts to use gas in place of coal to clean up polluted urban skies. Moreover, China's increase in LNG imports in 2017-2020 is likely to increase by over 20 percent. Beijing in its turn intends to import more liquefied gas in order to reduce dependence on gas transport problems related to Central Asian pipelines. A year ago, due to harsh winter weather, China had to jump its LNG imports from Qatar. Speaking of the Russian firm, it should have enough resources to meet demand in East Asia as it is already involved in constructing export terminal and gas condensing facilities.
All texts published by the Warsaw Institute Foundation may be disseminated on the condition that their origin is credited. Images may not be used without permission.