Russia Monitor is a review of the most important events related to Russian internal and external security, as well as its foreign policies.
Russian "Elections" Overshadowed By Donbas War
Ukrainian state officials informed that possibly hundreds of thousands of Ukrainian residents in the occupied part of Donbas are being forced to cast their ballots in Russia's parliamentary elections. But pro-Russian rebel fighters violate the ceasefire each fire, shelling Ukraine positions with weapons banned under the Minsk agreements. Ukrainian President Volodymyr Zelensky does not rule out that Russia would start a regular war with his country.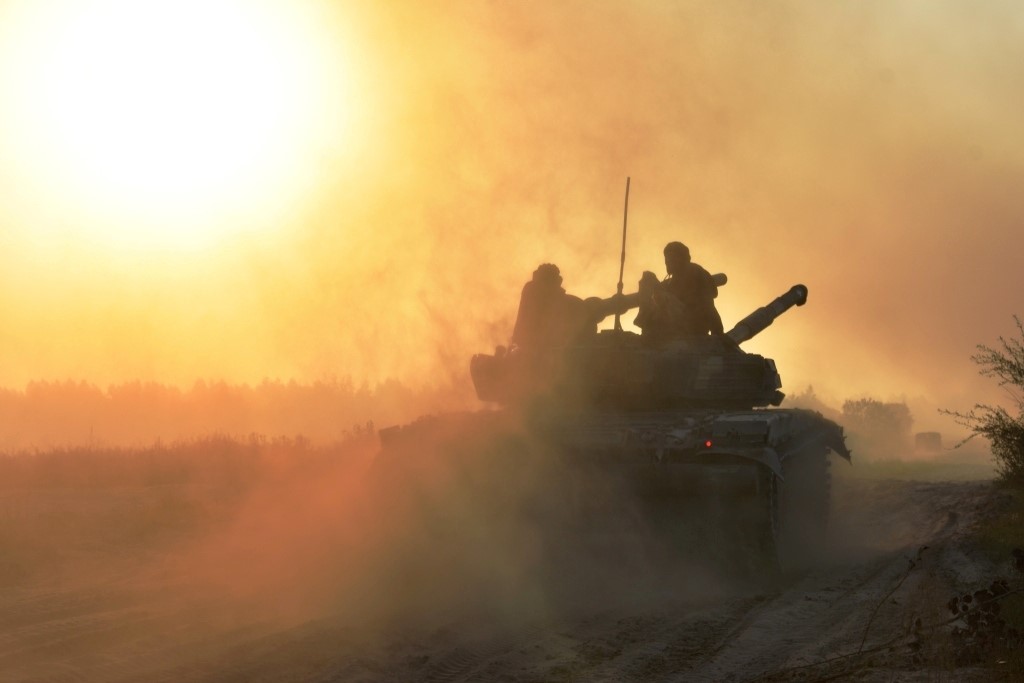 SOURCE: FLICKR
Ukrainian residents in the Russian-controlled part of Donbas are being forced to vote in the Russian State Duma elections, Ukraine's foreign ministry said on September 17. Kyiv said that it is illegal for Russia to hold elections in occupied Crimea while their results will take no legal effect. Russia has given out between 500,000 and 700,00 passports to Ukrainian citizens in what is known as the separatist states in Donbas, according to estimates. They could vote online while some of them were taken to polling stations in Russia. Over 800 special buses and 12 trains would be provided to take Donetsk residents to access polling stations in Russia. According to Ukrainian state authorities, Russian passport holders were forced to vote otherwise they would be made redundant or their refusal could trigger other penalties. Meanwhile, the last few days have seen intensified shelling along the demarcation line. In the Donetsk region, from September 11 to 12, the OSCE Mission recorded more than 400 ceasefire violations. A week earlier, this was twice as less. One Ukrainian serviceman was killed and three others were founded on September 12, according to the Joint Forces Operation of Ukraine. A Ukrainian soldier died in shelling on September 14. He was one of the four Ukrainian troops killed in three days. On September 16, rebel fighters twice fired Shchastia, a town along the demarcation line. They used 82 mm mortars, a weapon banned under the Minsk agreements, to target civilian infrastructure, including a state office. A local resident was injured. OHCHR recorded 18 conflict-related civilian casualties and 55 wounded in eastern Ukraine between January and late August this year. At least 54 Ukrainian personnel have been killed since the beginning of this year. Ukrainian President Volodymyr Zelensky does not rule out that Russia would start a regular war with his country. Asked on September 10 at the Yalta European Strategy (YES) summit if there could really be all out-war with Russia, Zelenskiy said: "I think there can be." Ukraine is most vulnerable until late October when Russian forces are supposed to return to their home bases after the Zapad-2021 drills wrap up.
Support Us
If content prepared by Warsaw Institute team is useful for you, please support our actions. Donations from private persons are necessary for the continuation of our mission.
All texts published by the Warsaw Institute Foundation may be disseminated on the condition that their origin is credited. Images may not be used without permission.