Russia Returns to the European Stage
Russia's return to the Parliamentary Assembly of the Council of Europe (PACE) is a proof that Europe sees growing political potential for a "reset" in its relations with Moscow. What was shown in crucial votes is that Moscow enjoys the support of most members of the national delegations within PACE. Thus, Moscow is reclaiming its full rights in the Council of Europe, yet it has failed to fulfill its obligations under its membership. In this context, therefore, the EU's extending of sanctions by blacklisting another seven Russian nationals should come as nothing but a minor gesture.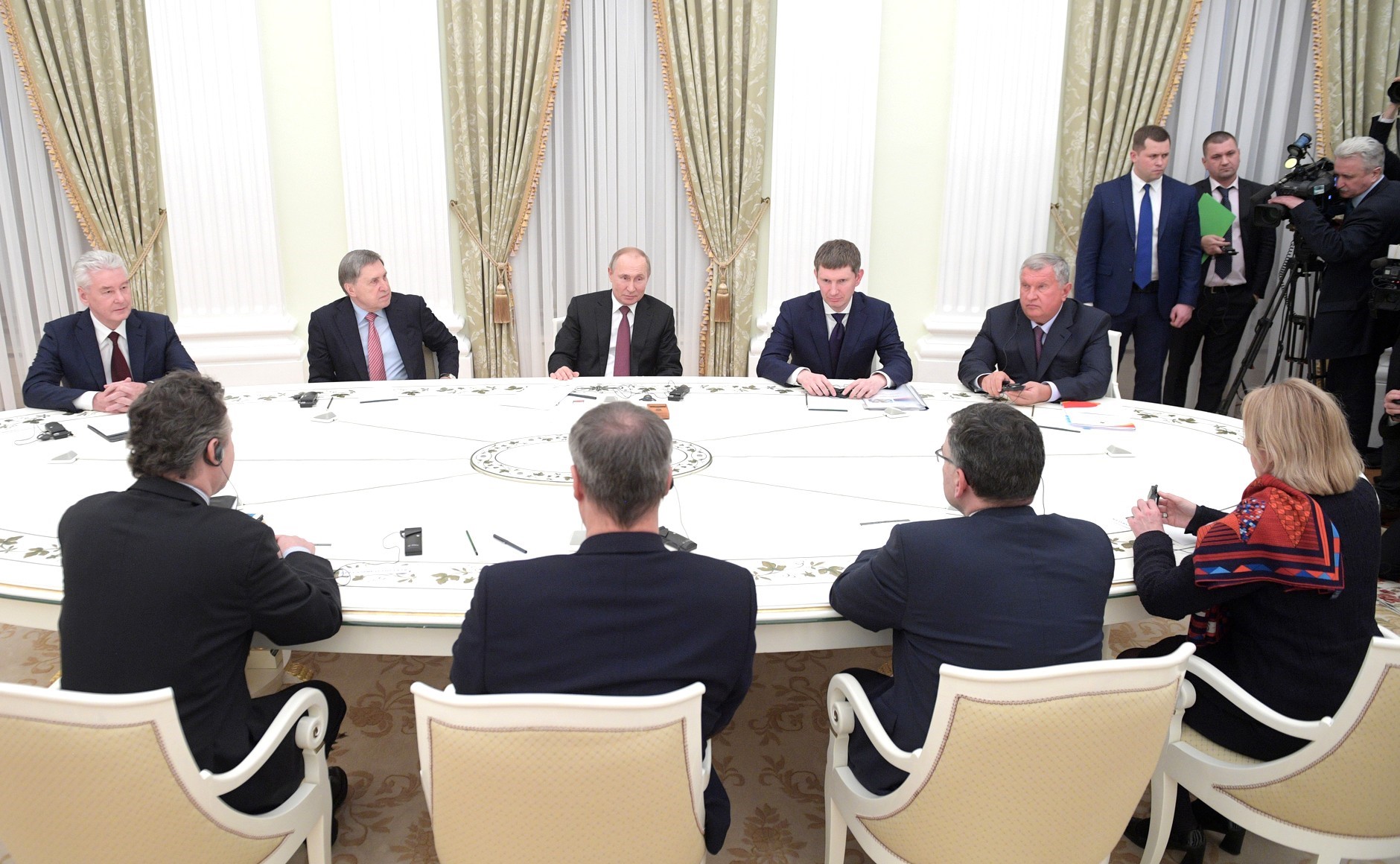 SOURCE: KREMLIN.RU
EU ministers endorsed on January 28 a decision to extend punitive measures against those having links to Russia's annexation of Crimea, in response to local elections Russia held across the peninsula. Another seven individuals were added to the sanctions list, which means they will be banned from entering the EU, with their assets frozen, unofficial reports have shown. And yet restrictions may be extended amid Cyprus's revised stance that earlier had been blocking new sanctions against Russia in the hope that the EU would draft a batch of fresh measures targeting Turkey amid an oil and gas drilling dispute off the island's territorial waters. In September 2019, the European Union enlarged for six months a list of sanctions against 170 persons and 44 entities. Once amended, it consists of 177 names. This does not matter much from Russia's point of view, especially in the context of a political counteroffensive elsewhere in Europe.
Support Us
If content prepared by Warsaw Institute team is useful for you, please support our actions. Donations from private persons are necessary for the continuation of our mission.
Winter session of the Parliamentary Assembly of the Council of Europe kicked off on January 27, with the Russian delegation coming back after a hiatus of a couple of years. For several years Russia had its voting rights limited because of the annexation of Crimea from Ukraine. In 2019, Moscow had its full-fledged membership reinstated. At the opening of the session, a group of some 30 deputies from various countries raised objections to Russia's return to PACE, pointing to Russia's being in breach of obligations towards the Council of Europe, including its noncompliance with judgments ruled by the European Court of Human Rights (ECHR) and its aggression against Ukraine and Georgia. Doubts have also arisen over the mere fact that residents in Russian-occupied Crimea voted in the Russian parliamentary elections. Russia's delegation to PACE would leave the assembly's winter session if its rights were restricted. The case is under investigation, but Moscow seems to have no cause for concern. Most Assembly members voted against launching a debate on "the lack of democracy in the political process" in Russia, while a Russian State Duma deputy, who is notorious for his chauvinistic and anti-Semitic views, was elected a vice-president of the Parliamentary Assembly of the Council of Europe. A representative of Ukraine raised objections to the appointment of Pyotr Tolstoy to the position of vice president. Due to Ukraine's protest, a secret ballot was held –– which Tolstoy eventually won. Among the PACE members there are many lawmakers from Russia's friendly countries, as illustrated by the sessions and its first votes. Not surprisingly, Georgian President Salome Zurabishvili criticized the Council of Europe's stance on Russia as being too lenient. In her address to the session of the Parliamentary Assembly of the Council of Europe (PACE) on January 28, Zurabishvili accused Moscow of breaching its obligations as a member of the Council of Europe. The Council of Europe has applied double standards –– the larger the Member State, the weaker it is verified how it fulfills its obligations, the president said.
All texts published by the Warsaw Institute Foundation may be disseminated on the condition that their origin is credited. Images may not be used without permission.