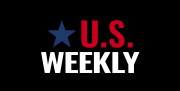 U.S. WEEKLY offers an in-depth analysis of various geopolitical processes that have direct effect on US' domestic and foreign policies. This particular analytical column is possible thanks to the cooperation with polish media abroad: Dziennik Związkowy – Polish Daily News, Polishexpress of United Kingdom and WIrlandii.pl of Ireland
Russia Plans to Station Tactical Nuclear Weapons in Belarus
Russian President Vladimir Putin and other Russian officials have invoked the use of nuclear weapons more than once since the outbreak of the war in Ukraine. Putin recently said that Russia has struck a deal with neighboring Belarus to station tactical nuclear weapons on its territory. Russia plans to station tactical nuclear weapons in neighboring Belarus, President Vladimir Putin told Saturday state broadcaster Rossiya 24.
SOURCE: EPA-EFE/MAXIM SHIPENKOV
During the interview, Putin said Russia had planned to station tactical nuclear weapons in Belarus, including 10 aircraft converted to make them capable of carrying tactical nuclear warheads. Russian president says deal struck with Belarusian counterpart would not violate nuclear nonproliferation agreements. "There is nothing unusual here either: firstly, the United States has been doing this for decades. They have long deployed their tactical nuclear weapons on the territory of their allied countries," Putin told state television. Belarusian President Alexander Lukashenko has long been raising the question of the deployment of Russian tactical nuclear weapons on the territory of Belarus, the Russian leader was cited as saying.

Moscow has been ominously threatening to use nuclear weapons in the war against Ukraine, also to intimidate the country's Western allies. Former Russian president Dmitry Medvedev, who is deputy chair of the Russian Security Council, further warned that Moscow was ready to use "absolutely any weapon" if Ukraine attempted to retake the Crimean peninsula. In addition, the secretary of Russia's Security Council, Nikolai Patrushev, said that NATO countries are a party to the conflict in Ukraine as they send weapons and ammunition to the Ukrainian troops, according to excerpts from an interview with Russian government newspaper Rossiyskaya Gazeta. He added Russia could destroy any enemy, including the United States. According to Patrushev, Russia would only use nuclear weapons if its very existence were threatened––even if its enemy refrained from deploying such weapons.

The U.S. Department of Defense said in a statement that though the U.S. will continue to monitor the situation, Washington has seen nothing that would cause us to change our deterrent posture. The U.S. Department of Defense also said there were no indications that Russia was preparing to use nuclear weapons, adding the United States remained committed to safeguarding the whole NATO alliance. Moreover, the International Campaign to Abolish Nuclear Weapons (ICAN) called Putin's announcement an extremely dangerous escalation. "As long as President Putin has nuclear weapons, Europe cannot be safe," ICAN's interim executive director Daniel Hoegsta said in a statement.

Dawid Krupa is a fourth-year law student at the Faculty of Law and Administration at Warsaw University. He has worked with various cultural institutions such as the POLIN Museum of the History of Polish Jews, the Warsaw Uprising Museum and the Forum for Dialogue Foundation. His interests include national politics, international relations, religious studies and gardening.
Support Us
If content prepared by Warsaw Institute team is useful for you, please support our actions. Donations from private persons are necessary for the continuation of our mission.
All texts published by the Warsaw Institute Foundation may be disseminated on the condition that their origin is credited. Images may not be used without permission.