Russia Holds Large-Scale Military Drills
Russia has launched what it called its largest military drills this year, with thousands of troops taking part and hundreds of equipment involved. Even if all eyes are on the Southern Military District, Russia is holding its war games across the country, also in the direct vicinity of the NATO borders.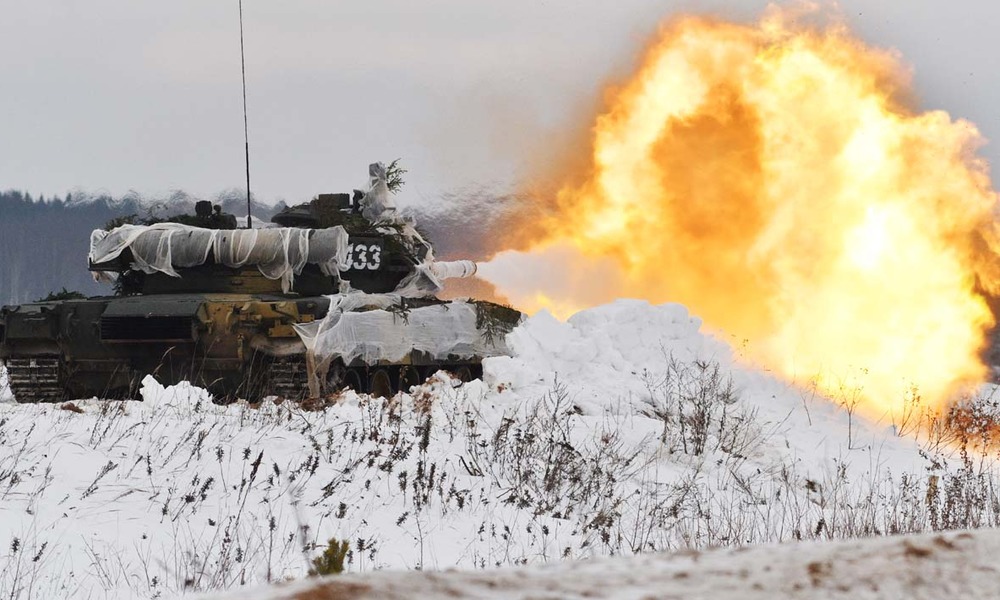 SOURCE: ENG.MIL.RU
Russia's Airborne and Air Force servicemen arrived on February 13 at two operational airfields in the Pskov Oblast, thus giving a signal for military drills to start. Under the drills' scenario, paratroopers are supposed to practice air trooping to a place where the conventional battle is to take place, carrying out a mock airborne assault. As estimated, the maneuvers involved 2,000 airborne troops, 300 pieces of combat and specialized equipment, more than 20 aircraft and transport, assault and operational-tactical helicopters. Large-scale war games began the same day in southern Russia; they are attended by 7,000 servicemen who have at their disposal 2,000 pieces of military equipment. The drills are being held in a total of 15 training grounds in the country's Southern Military District, also those that are located by the Russian-Ukrainian border, in Crimea, the North Caucasus and Russian-occupied republics of Abkhazia and South Ossetia. Some 50 aircraft and helicopters, assisted by 20 teams of unmanned aerial vehicles, were sent to the spot along with land-based units of the Black Sea Fleet and the Caspian Flotilla. One of the drills' largest component encompassed infantry maneuvers carried out by the Army Corps of the Black Sea Fleet that included both defensive activities as well as airborne assault at the rear of the enemy's military units. Among the participants were air forces of the Southern Military District and 500 troops of motorized subunits of the coastal defense brigade that used 100 pieces of military gear (including T-72 tanks and BTR-80 amphibious armored personnel carrier).
Inaugurated on February 13, the drills seem to have inaugurated the season of what is called Russia's large maneuvers that will be intensified, Russia's Defense Minister Sergei Shoigu said. They are to test combat experience achieved by Russian Armed Forces when participating in a number of "contemporary armed conflict", including first and foremost the military offensive in Syria. Artillery units, as well as motorized and armored brigades, were deployed to the site to conduct a series of joint tactical maneuvers along with engineering departments, Spetsnaz units, and air-aircraft defense branches. Also, the drill scenario provided for using chemical and biological defense units as well as those tasked with conducting radio-electronic warfare activities.
All texts published by the Warsaw Institute Foundation may be disseminated on the condition that their origin is credited. Images may not be used without permission.