Russia Monitor is a review of the most important events related to Russian internal and external security, as well as its foreign policies.
Russia Gains Fresh Opportunities to Ship Crude to China
Russia sees China as a top priority destination for its gas and oil exports. This is chiefly because the Northern Sea Route hosts more cargo vessels, alongside the network of oil and gas pipelines –– either existing or planned –– running from Russia's hydrocarbon-rich regions to China. Also, the situation on the Chinese market is helpful for Russian energy giants and their expansion plans. Despite the devastating coronavirus pandemic that locked down China for weeks, the country's overall crude oil imports during the first half of the year rose 9.9 percent compared to the first half of 2019.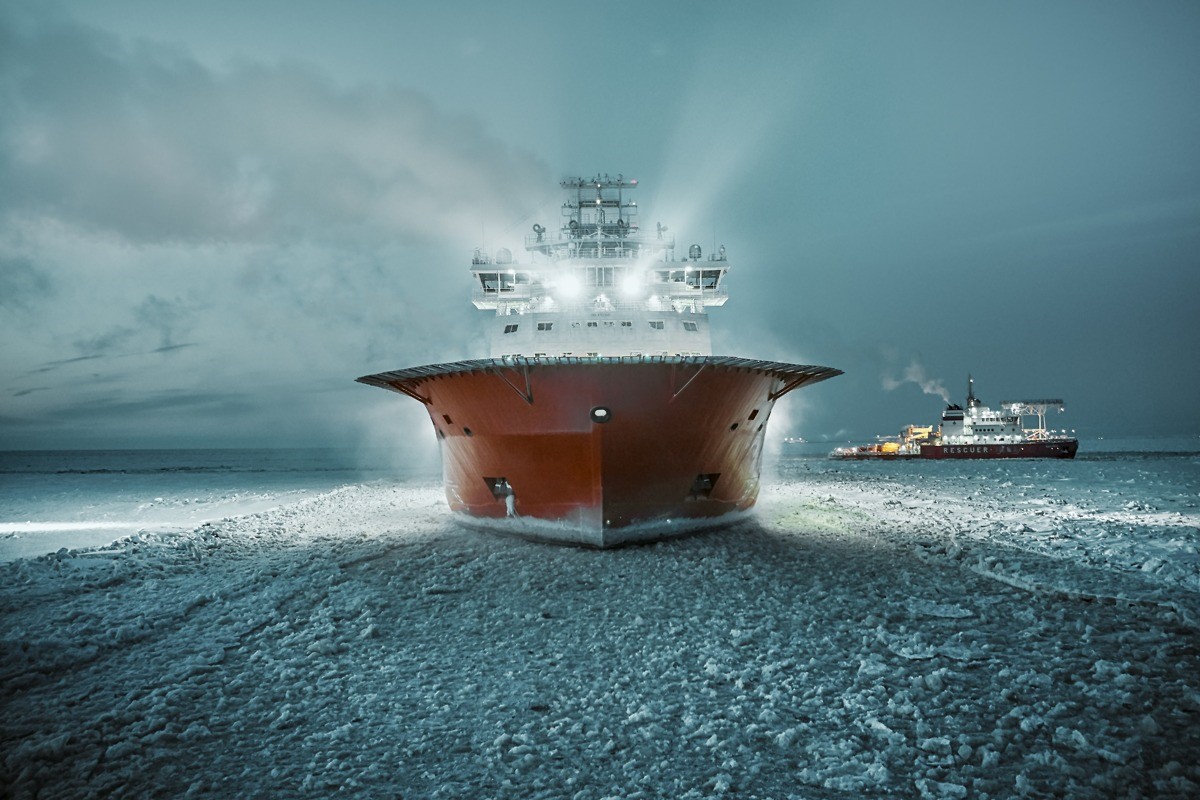 SOURCE: GAZPROM-NEFT
With augmented oil and gas output potential in the Arctic, Russia seeks first and foremost to boost its deliveries, notably liquefied natural gas supplies, into Asia. In July, Russia's Gazprom Neft has shipped its first crude oil cargo with Arctic oil to China via the Northern Sea Route. The firm said it took 47 days to deliver a cargo with 144,000 tons of light Novy Port oil grade to the Chinese port of Yantai from Russia's northwestern city of Murmansk.
Russia's private natural gas company Novatek is now the major company to use the Northern Sea Route to ship its hydrocarbon commodities into Asia. But Gazprom Neft, the oil arm of gas giant Gazprom, is also betting on the Northern Sea Route to carry its cargoes. In 2013, the company began to export Arctic-sourced crude oil and so far has delivered at least 40 million tons throughout Europe. With its 250 million tons of oil reserves, the Novy Port field is one of the biggest oil fields in the Russian Arctic, and this is from where deliveries arrived in China. Gazprom Neft says it can ship crude to Europe year-round –– and at a low price –– through the delivery system it had elaborated with Novatek that includes the Prirazlomnaya offshore platform, the Arctic Gate offshore oil terminal in the Gulf of Ob, an enhanced fleet of ice-breaking vessels (with LNG carriers), ice-breaking escort vessels, and the Murmansk offshore terminal. In the east, there are more natural constraints, as very thick ice makes deliveries outside the summer period extremely tough for much of the time, and the costs higher than those to Europe.
Earlier Novy Port crude oil was shipped to Europe, and not eastwards. Though Gazprom Neft has long sent its crude via oil pipelines to China, with this brand-new capacity, other Russian companies could have an extra advantage to send its crude, and not just Novatek that has delivered its liquefied natural gas. Also, Gazprom Neft is making attempts to increase its crude volumes it could ship from the Arctic to the Far East. In 2017, the firm acquired development rights to two new assets — the Tazovskoye and Severo-Samburgskoye fields — both in the Yamalo-Nenets Autonomous Okrug.
Support Us
If content prepared by Warsaw Institute team is useful for you, please support our actions. Donations from private persons are necessary for the continuation of our mission.
All texts published by the Warsaw Institute Foundation may be disseminated on the condition that their origin is credited. Images may not be used without permission.