Russia Monitor is a review of the most important events related to Russian internal and external security, as well as its foreign policies.
Date: 26 November 2022 Author: Grzegorz Kuczyński
Russia Encounters Some Setbacks in Syria
The Russian military situation in Syria has become far more tense and complex due to three reasons. Firstly, Russia ordered the withdrawal of some of its troops despite its promise to back the al-Assad regime. Secondly, Turkey began targeting positions in the Russian-controlled region of Syria. Thirdly, Israeli forces have launched a bold campaign to target Syrian facilities linked to both Iran and Russia.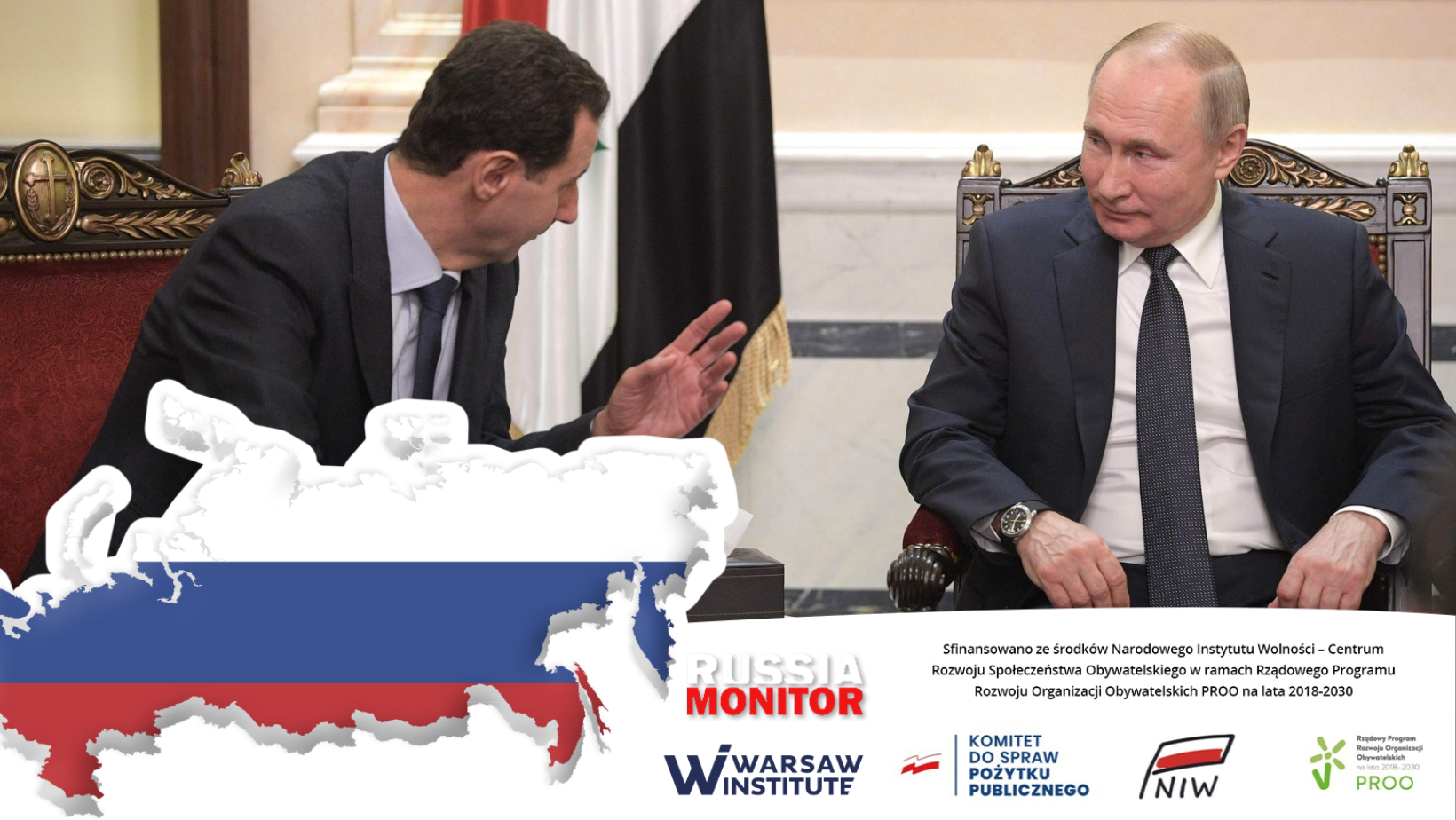 SOURCE: Vladimir Putin visited Syria • President of Russia (kremlin.ru)
Turkey launched a series of deadly airstrikes across Iraq and northern Syria in retaliation for last week's bomb attack in Istanbul. Yet it seemed that the authorities in Ankara had to bear Moscow's opinion in mind. Turkish military forces have repeatedly attacked Kurdish groups such as the Kurdistan Workers Party (PKK) and the Syrian Kurdish YPG militia, which Ankara considers terrorist organizations. Turkish Defense Minister Hulusi Akar told his Russian counterpart in a call on November 24 that Ankara would continue attacking Kurdish positions throughout Syria. Earlier Russian officials had urged Turkey to limit the duration and scale of its cross-border military incursion into Syria. Russia has been against the Turkish invasion on the ground. However, Erdogan has for months threatened a fresh ground offensive against the YPG. In recent weeks Russia has increased military activity in Syria. Russia has recently escalated its attacks in areas of Syria's northwestern province of Idlib, which is the last major stronghold controlled by forces opposed to the government of Syrian President Bashar al-Assad. This is not yet a Syrian and Russian offensive against Idlib rebels, but rather a clear signal to Moscow. What further complicates the Russian military posture in Syria is the heightened military activity of Israel. Israeli air strikes killed two Syrian soldiers and wounded three, slamming into the Shayrat Air Base close to the western city of Homs, often used by Russian air forces. It featured a warehouse for Iranian militias and Hezbollah. Israel has intensified strikes on Syrian airports to disrupt Tehran's increasing use of aerial supply lines to deliver arms to allies in Syria and Lebanon including Hezbollah.
Support Us
If content prepared by Warsaw Institute team is useful for you, please support our actions. Donations from private persons are necessary for the continuation of our mission.
All texts published by the Warsaw Institute Foundation may be disseminated on the condition that their origin is credited. Images may not be used without permission.