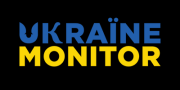 Ukraine Monitor presents the latest news concerning internal and external matters of Ukraine – a unique country where the interests of the East and the West clash almost every day.
Date: 31 October 2022 Author: Grzegorz Kuczyński
Russia Destroys Power, Energy Infrastructure Across Ukraine
Russian military strategy in Ukraine specifically calls for strategic operations to destroy critical infrastructure, bringing the country to the verge of a humanitarian crisis. Since the invasion began, Russian forces targeted critical infrastructure facilities, including power plants, energy grids, and oil and gas pipelines. A mass-scale campaign began on October 10. Russian drone strikes have damaged at least 40 percent of Ukraine's energy infrastructure, raising concerns about the coming winter.
SOURCE: Facebook
So what is now Moscow's tactical purpose? Russia is betting it can use a cold winter to gain a new bargaining chip. The Kremlin hopes to retain most of its gains so far, using freshly recruited reservists. Meanwhile, it is waging a war to enfeeble Ukraine and Western nations. Russia is using energy supplies as a bargaining chip in its relations with European states, hoping to force them into concessions amid the upcoming energy crisis. In Ukraine, Moscow stepped up a pre-winter campaign to strike infrastructure in a calculated attempt to disrupt and demoralize. The goal of Russia is to deprive people of light and heat as Ukraine is now bracing for winter. Russia on October 10 launched a campaign of targeted airstrikes against Ukraine's critical civilian infrastructure. Russian forces spend costly missiles to damage civilian infrastructure. On October 31, a Russian missile strike left some 80 percent of the capital's consumers without water supply. Authorities in Kyiv grew aware of the Kremlin's goals. Indeed, Ukrainian forces build up efforts to shield its critical infrastructure facilities, but it is not enough. Ukrainian law enforcement and security forces are working to identify among personnel of Ukraine's critical infrastructure facilities, including energy objects, those inclined to cooperate with the enemy. It is not about sabotage, but collecting data on the exact location of energy facilities. What delivered a serious blow to Ukraine was when Russian forces occupied the Zaporizhzhia nuclear power plant. More than half (55 percent) of Ukraine's electricity is produced with nuclear power, followed by coal and hydropower (29 percent).
Support Us
If content prepared by Warsaw Institute team is useful for you, please support our actions. Donations from private persons are necessary for the continuation of our mission.
All texts published by the Warsaw Institute Foundation may be disseminated on the condition that their origin is credited. Images may not be used without permission.