Russia Deploys Troops to Syrian-Turkish Border
All the signs are that Russia and Turkey will fully implement the arrangements on the truce in northeastern Syria, as earlier negotiated by the two countries' leaders. Russian forces have begun to deploy towards Syria where are now conducting patrols along a border region, following the withdrawal of all Kurdish forces. Some three weeks after President Donald Trump's decision to pull U.S. military out of Syria's borderland and Turkey's incursion in northeastern Syria, Russia has dramatically bolstered its position in the country.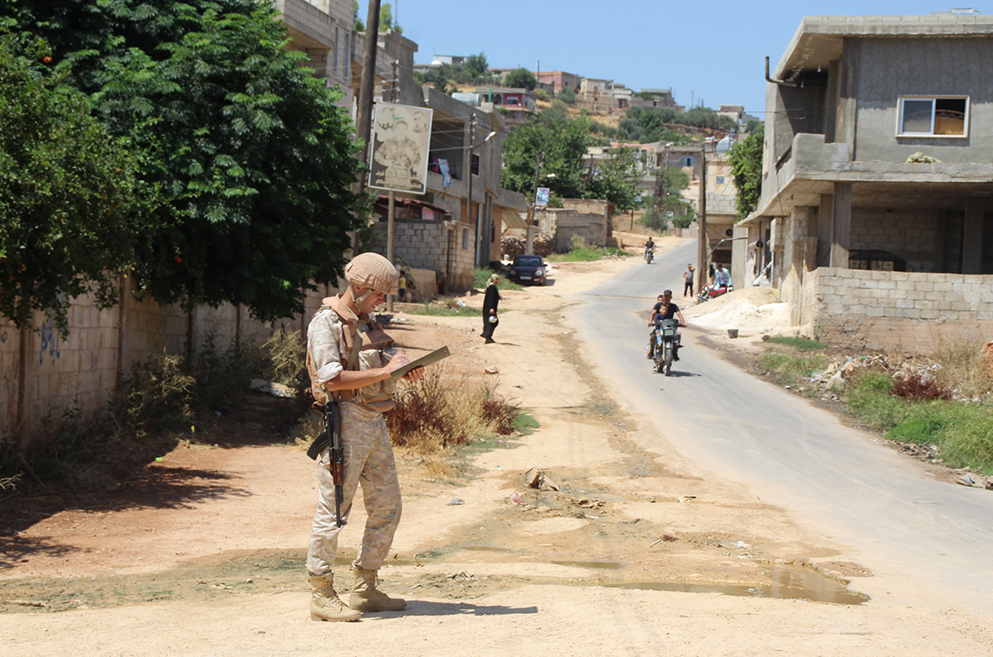 SOURCE: SYRIA.MIL.RU
Russian President Vladimir Putin held talks with his Turkish counterpart Recep Tayyip Erdogan in the Russian resort town of Sochi on October 22. Under the deal agreed by Russia and Turkey, Kurdish fighters were given 150 hours to withdraw 30 kilometers along the Turkish border in northeastern Syria. On October 27, the mainly-Kurdish Syrian Democratic Forces (SDF) confirmed they would quit the area. A day before, a group of some 2,000 soldiers of the Syrian government army and Russian military police stepped into northeastern Syria, close to the Turks-controlled territory of Syria.
Support Us
If content prepared by Warsaw Institute team is useful for you, please support our actions. Donations from private persons are necessary for the continuation of our mission.
According to the agreements reached in Sochi, following the withdrawal of Kurdish forces, Turkish and Russian troops would begin joint patrols within 10 kilometers of the border. The Russian Defense Ministry reported on October 25 that 300 military police arrived in the demilitarized zone close to the Turkish border. Also, Russia sent 20 armored vehicles for the operation. The ministry's statement came shortly after the Pentagon announced U.S. plans to dispatch additional troops to northeastern Syria to protect oil fields, mainly from what is left of ISIS. The Syrian government should get back control of all oil facilities in the northeast of the country, the Russian Foreign Ministry was quoted as saying. Kremlin spokesman Dmitry Peskov said on October 23 that Washington is encouraging the Kurds to stay close to the Syrian border and fight the Turkish army in a move viewed as derailing the Sochi agreement. Later Peskov said that the United States had betrayed and abandoned the Syrian Kurds.
All texts published by the Warsaw Institute Foundation may be disseminated on the condition that their origin is credited. Images may not be used without permission.