Russia Monitor is a review of the most important events related to Russian internal and external security, as well as its foreign policies.
Date: 28 January 2023 Author: Grzegorz Kuczyński
Rosneft, Novatek Gains, Gazprom Loses
The figures for the Russian gas sector in 2022, in particular an increase in liquefied natural gas output, show that Gazprom is weakening while two other companies – Novatek and Rosneft – are rising in power. Rosneft has boosted output while Novatek is now producing more liquefied natural gas. In an attempt to wean the country from its dependence on the European gas market, Russia has increased gas exports to China, where its three biggest energy companies compete.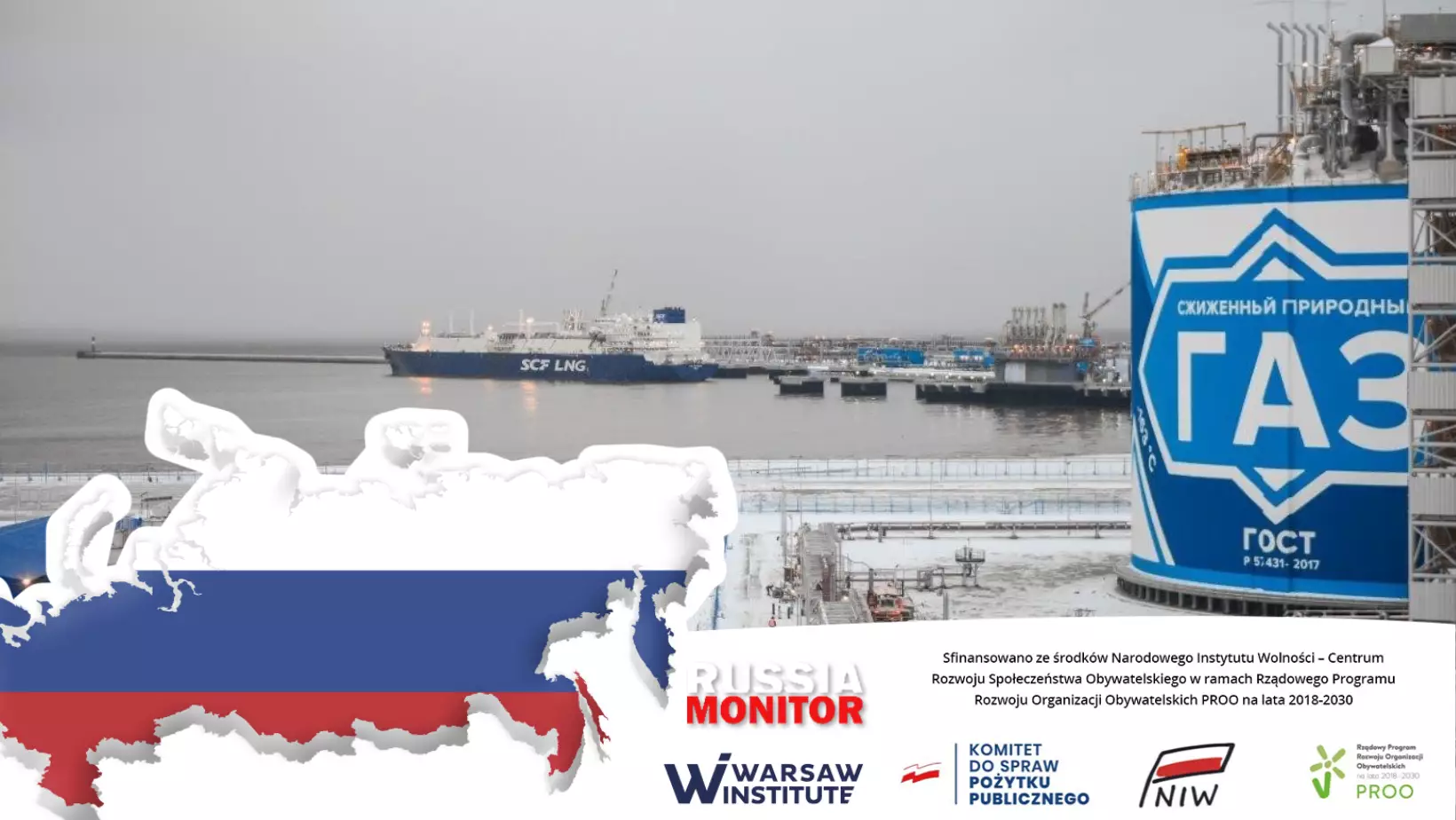 SOURCE: ПАО НОВАТЭК Пресс-центр : Фотогалерея (novatek.ru)
Russian liquefied natural gas supplies to China climbed to 6.5 million tons, up 43.9 percent. Russia earned more than $6.74 billion, climbing 2.5-fold from its 2021 figures. Consequently, Russia has already become the fourth largest LNG supplier to China (behind Australia, Qatar, and Malaysia). Moscow is also sending more piped gas to China. Russia more than doubled its rail exports of liquefied petroleum gas (LPG) to China in 2022 as part of the Kremlin's drive to diversify its energy export sales outside Europe. Russian oil giant Rosneft is seeking a slot for its gas reserves to be exported to China via a planned second route of the Power of Siberia. Rosneft's chief executive Igor Sechin, considered a close ally to Vladimir Putin, has asked the Russian president in a letter that Rosneft be considered as a potential supplier of gas to the Power of Siberia 2 pipeline with its gas resources in Irkutsk Oblast and Krasnoyarsk Krai. In late December, Putin instructed in December Russian Deputy Prime Minister Alexander Novak to work out the issue with the Rosneft request together with Gazprom. Gazprom is unlikely to be interested in receiving gas from third parties for the future pipeline to China. The company's gas resources in Siberia are sufficient to fill up the pipeline while Gazprom is not eager to give up its piped gas monopoly. Rosneft has been seeking to pump its gas supplies through Power of Siberia since 2014 while in 2017 the firm requested to sell its gas to Europe. Perhaps it is only with a breakthrough in Russia's gas export policies that Sechin is likely to achieve the goal. Russia's invasion of Ukraine has highly impacted Gazprom. In 2022, Rosneft and Novatek rose their output to 69 bcm and 83.6 bcm of gas, respectively. Consequently, Rosneft will no longer be obliged to buy gas from Gazprom to meet its obligations to Inter RAO, a state-run energy firm.
Support Us
If content prepared by Warsaw Institute team is useful for you, please support our actions. Donations from private persons are necessary for the continuation of our mission.
All texts published by the Warsaw Institute Foundation may be disseminated on the condition that their origin is credited. Images may not be used without permission.