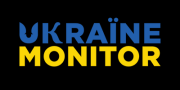 Ukraine Monitor presents the latest news concerning internal and external matters of Ukraine – a unique country where the interests of the East and the West clash almost every day.
Date: 9 June 2023 Author: Grzegorz Kuczyński
Reasons and Effects of Ukraine's Dam Collapse
Ukraine has been aware of Russian plans to destroy the Kakhovka dam that upheld Ukraine's largest reservoir since last autumn. Back then, however, Russian troops retreated from the western section of Kherson province while the Dnieper River became a hundreds-long barrier between the Russian and Ukrainian positions.
SOURCE: Facebook / General Staff of the Armed Forces of Ukraine
The timing of blowing up the dam was not incidental as Kyiv had announced the start of a much-awaited counter-offensive just a few hours earlier. Russian forces might have destroyed the dam for two reasons. First, they might have done so to obscure the Kyiv offensive––as Ukraine did by deploying Russian volunteers to Belgorod shortly after Russian forces seized the city of Bakhmut. Secondly, it was an effort to prevent Ukrainian assault throughout the river. If these were to sabotage, they would have drawn Russian attention––as did recent incursions into the Belgorod region. Now the Russian command assumes that with such flooding in the lower part of the Dnieper, it can almost let go of the defense of the eastern bank of the Dnieper River and redeploy some troops to where the Ukrainians have just begun to push. A sudden Russian move showed to what extent Moscow felt nervous about the Ukrainian offensive in Donbas. Perhaps Russia saw the attack coming and thus destroyed the dam, an event that dealt a massive blow to Russian forces. Water supplies to Russian-occupied Crimea were damaged while some areas on the left bank were flooded, forcing Russian troops to leave their positions. Perhaps, now focused on tactical targets, Moscow ignored the far-reaching consequences of the flood. A proper tactical move of Russia was to prevent Ukrainian troops from crossing the Dnieper River before advancing on Crimea. Yet only if Ukraine actually planned to do so, which now remains a mystery. A flood prevents both sides from operating on this sector on the front line. Furthermore, the destruction of the Kakhovka Dam in Ukraine caused widespread flooding and, consequently, long-term environmental damage.
Support Us
If content prepared by Warsaw Institute team is useful for you, please support our actions. Donations from private persons are necessary for the continuation of our mission.
All texts published by the Warsaw Institute Foundation may be disseminated on the condition that their origin is credited. Images may not be used without permission.