Pro-Russian Party Wins Moldova Parliamentary Vote
As expected, the pro-Russian Socialist Party took a lead in parliamentary elections in Moldova while the pro-European ACUM bloc came second in the ballot. The ruling oligarch-led Democratic Party trailed in third place. A new electoral system will yet enable a political grouping led by Vlad Plahotniuc to retain power even though a stronger position of the Socialist Party will result in a blatant change of Moldova's geopolitical course. A snap election comes as yet another option. Russia seems to be a winning party in either case, though Plahotniuc's defeat would mean an overt confrontation between Moldova's pro-Russian party and the pro-Western coalition, thus meaning that the current state of affairs seems to be favorable for the Kremlin. Even though the Socialists are formally an opposition party while pro-Russian Dodon is involved in a play-acting conflict, the ruling Democrats will foster further corruption and ever-increasing in the country while guaranteeing no real rapprochement with the European Union and the North Atlantic Alliance.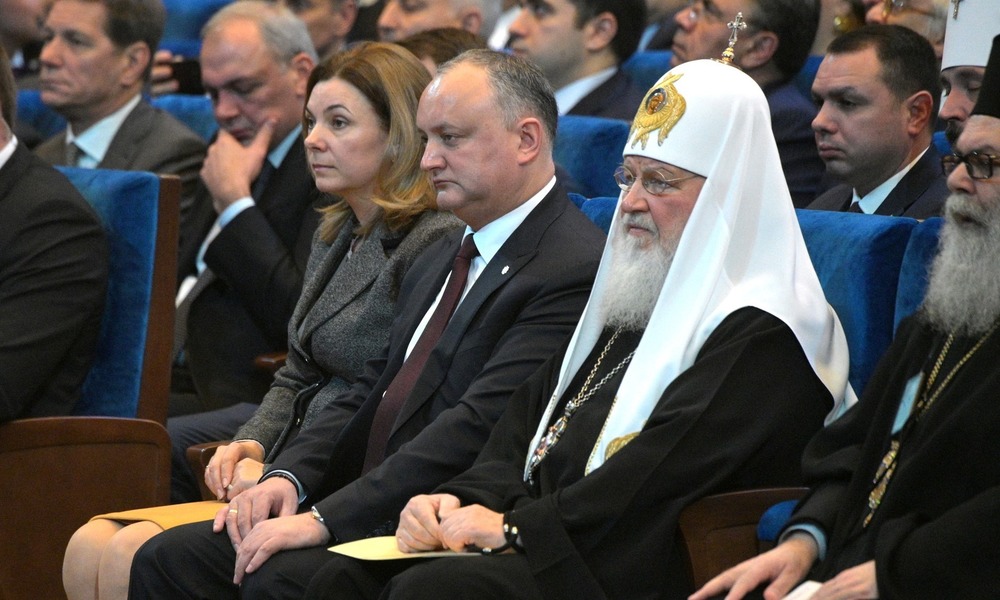 SOURCE: KREMLIN.RU
In the parliamentary vote held on February 24, the Socialist Party close to the incumbent president Igor Dodon took about 31 percent of all votes. The pro-European ACUM bloc, which emerged as an alternative to Plahotniuc and Dodon, came second with 26 percent. Led by a powerful oligarch, the Democratic Party of Moldova (PDM) won only 24 percent of all seats, taking third place in the ballot. Nonetheless, Plahotniuc will eventually keep power in the country due to three predominant reasons. A populist political party close to a businessman Ilan Shor will enter the Moldovan parliament, forming an unquestionable coalition partner for the PDM profiting from a newly-introduced electoral system. It stipulates that half of the deputies are chosen under a proportional representation system–which ended up in the third place of Plahotniuc's party– while the other half of Moldovan MPs are elected by individual constituencies, which provided the PDM, Socialist Party and ACUM bloc with 16, 12 and 10 seats respectively. This signifies that the Democratic and Socialist parties will have a similar number of seats in the parliament yet only the former is deemed to gain a coalition partner. Moreover, Plahotniuc is likely to enter into an informal agreement with Dodon and the Socialist Party; some even speculate about forming a socialist-backed minority government or a possible transfer of some of its MPs to the ruling coalition.
If the next parliament fails to form a government within 45 days after the election results, a new vote should be called. Moldovan President Igor Dodon said that "this risk [that it could come to a snap election] is high." His declaration could be recognized as a part of negotiations with Plahotniuc; An impressive result of the anti-establishment ACUM bloc, which won a landslide victory in Chisinau, came as an unpleasant surprise for Plahotniuc and Dodon, both of whom so far have dominated Moldova's political scene while backing one another. The current political context may further strengthen Moldova's pro-European faction while worsening Plahotniuc's uncomfortable situation. One might thus expect that Dodon will take advantage of the oligarch's uneasy position whereas his peers from the Socialist Party will be given a high price for sustaining the present state of affairs, creating a favorable environment for Russia to further expand its sphere of influence in Moldova.
All texts published by the Warsaw Institute Foundation may be disseminated on the condition that their origin is credited. Images may not be used without permission.