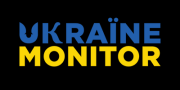 Ukraine Monitor presents the latest news concerning internal and external matters of Ukraine – a unique country where the interests of the East and the West clash almost every day.
Date: 14 June 2023 Author: Grzegorz Kuczyński
A Prelude to Massive Ukrainian Counteroffensive?
Ukraine's long-awaited counter-offensive to retake territory from Russia's occupying forces has begun, with the first ten days of offensive operations in many spots along the frontline. Ukrainian troops are seeking to explore some vulnerabilities in the Russian defense and mislead the enemy to discover where to break the frontline most successfully.
SOURCE: FACEBOOK / GENERAL STAFF OF THE ARMED FORCES OF UKRAINE
In the first phase of the long-awaited counteroffensive, Ukrainian forces made efforts to find vulnerabilities in the Russian defense. Ukrainian troops have pushed Kyiv's counteroffensive on four sectors of the front line with Russia. Full-frontal fighting along the Orikhiv-Tokmak and the Vremivka-Mariupol axes, as well as towards Toretsk (north of Donetsk) and Bakhmut, has been hard going. Ukrainian losses should not come as a surprise––especially if discussed publicly by Russia in the early days of the counteroffensive. This is normal for the assaulting side, focused on pushing through the heavily fortified positions, built up for the past six months. It is little surprising if Ukrainian troops launched an assault on a sector where Russia expected a major strike. It is natural if the defending side has an advantage in tactical air combat. Thus it is impressive that Ukrainian forces advanced a distance ranging from a few hundred meters to a few kilometers and managed to recapture seven settlements by June 13. While doing so, they did not suffer as heavy losses as might have been expected, with a 3–1 ratio advantage while launching an offensive operation. Ukraine is still outnumbered and outgunned, especially in the air. So why is Ukraine still hoping to win? Any party that chooses when and where to stage an assault can dispatch there far more troops than the defending party. This is the spot Ukraine has been searching for since the counteroffensive began. At least seven settlements were liberated by June 13. Ukraine has not scrambled its group, which consists of up to twelve brigades outfitted with Western weapons, that had been trained for that purpose. Instead, it is waiting for the best timing and sector to stage an attack.
Support Us
If content prepared by Warsaw Institute team is useful for you, please support our actions. Donations from private persons are necessary for the continuation of our mission.
All texts published by the Warsaw Institute Foundation may be disseminated on the condition that their origin is credited. Images may not be used without permission.